The sports+spa vehicle is meant for people who are not only interested in speedy rounds with their super roadster, but also attach importance to an elitist day with their own hospitality next to the race track.
Up to 10 persons can be accommodated in the fully air-conditioned lounge, which is equipped amongst other things with two LED/LCD monitors and fully automatic coffee machine. The sun deck of almost 11 m with high quality yacht flooring invites to sunbathe; at the same time, it is a generous viewing platform for the events taking place.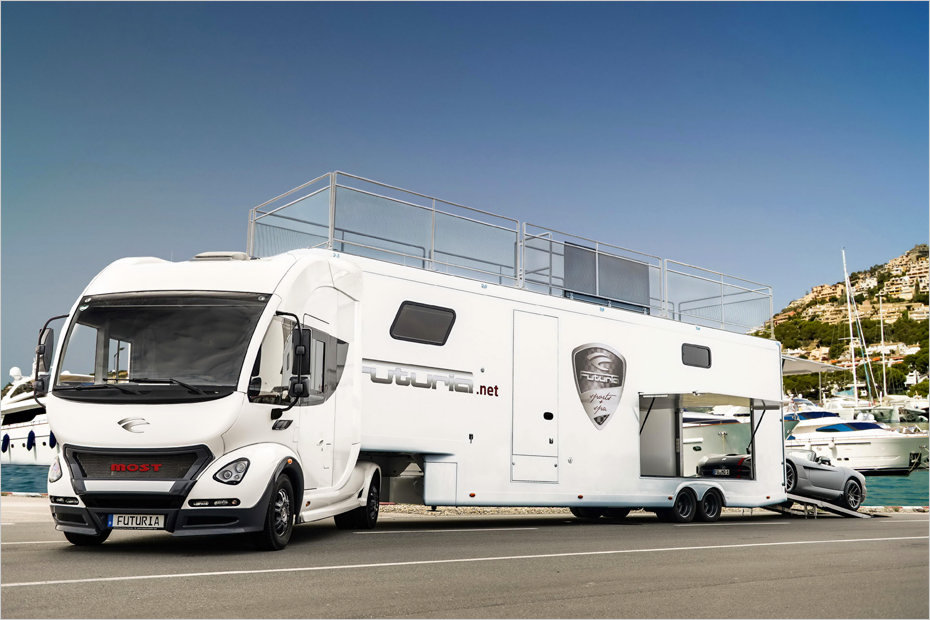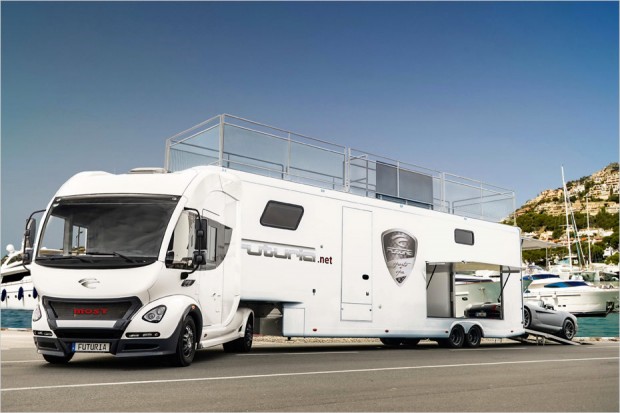 The integrated, heated whirlpool is the only one of its kind in the world and is especially treasured by the ladies. Whoever does not want to leave the party flagship at night can spend the night in the air-conditioned berth with two separate beds. There's also the 2 x 1.6 m large bed with a 22″ LED TV monitor inside the FUTURIA truck. Let your imagination run free because FUTURIA is made for partying, for instance, at a race track event with a dinner under a 65 m² trailer awning of your FUTURIA sports+spa. Immerse the futuristic draught horse of your sports+spa in the right light using under-floor illumination and a fog machine.
Local power supply is not required; you can park where you want because the FUTURIA has an efficient on-board generator.
The Viper fits loosely into the five meter long garage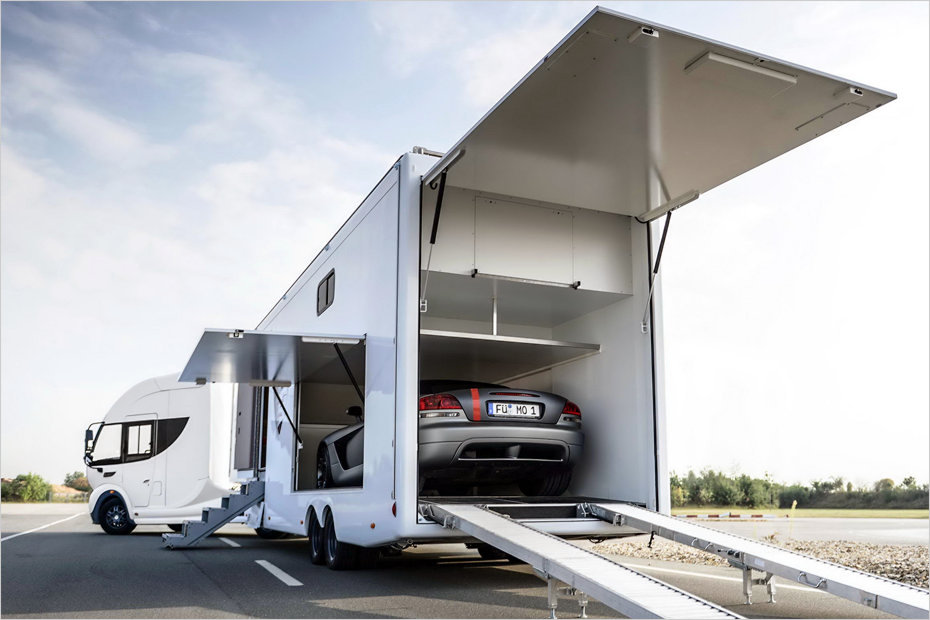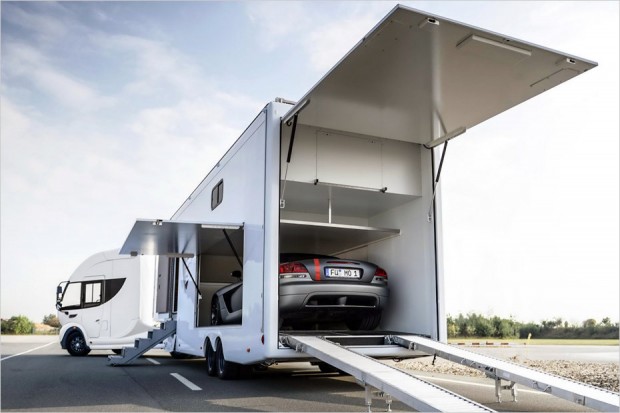 Since the open side portion of the trailer can, is also the exit of the car no problem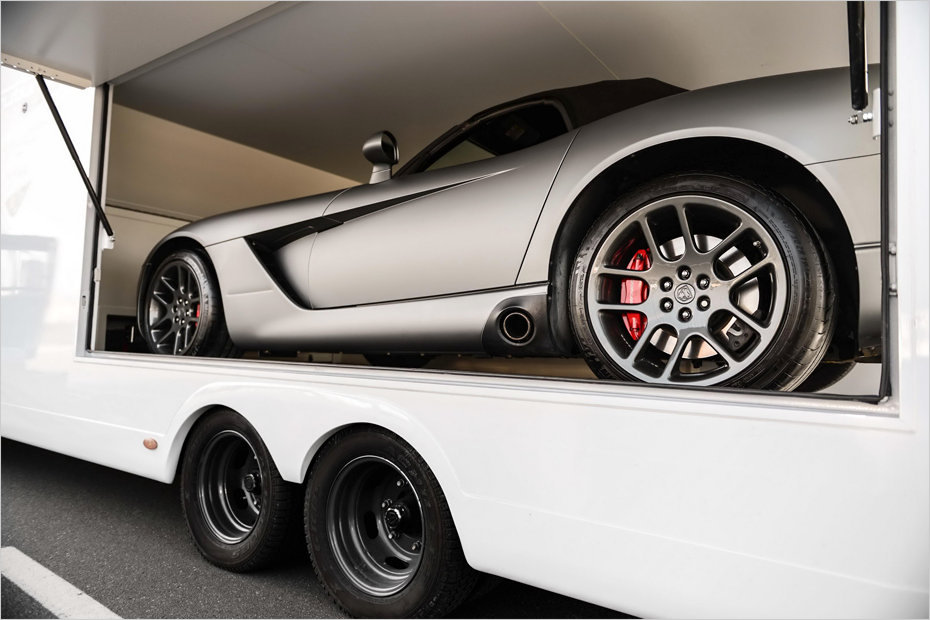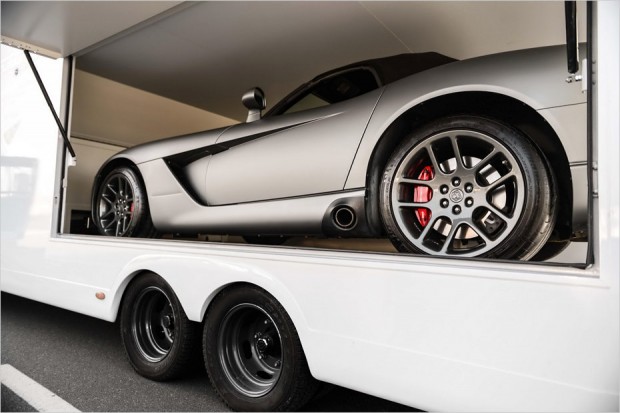 So you have the accommodation and the racing cars always there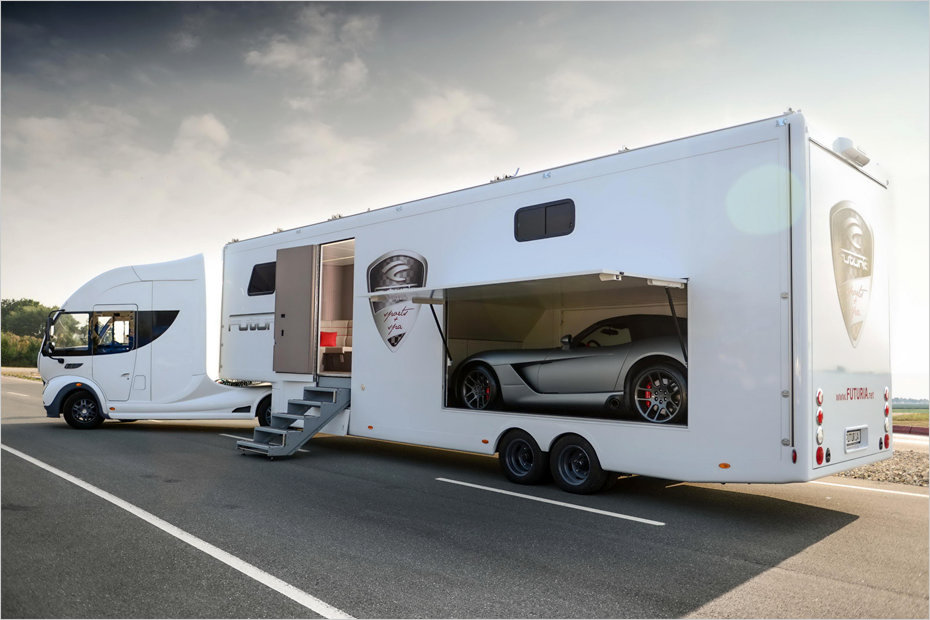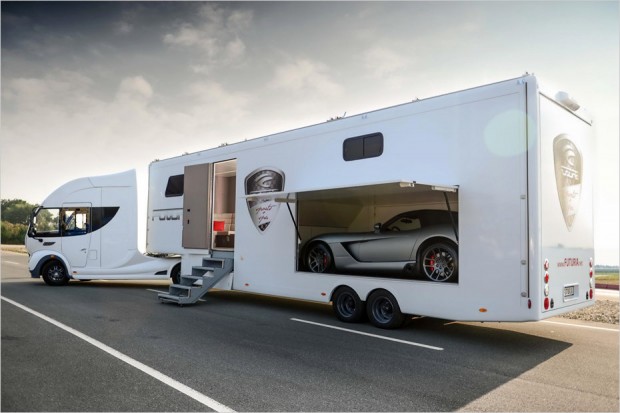 Above the garage there is a 16-square-meter bedroom with two separate beds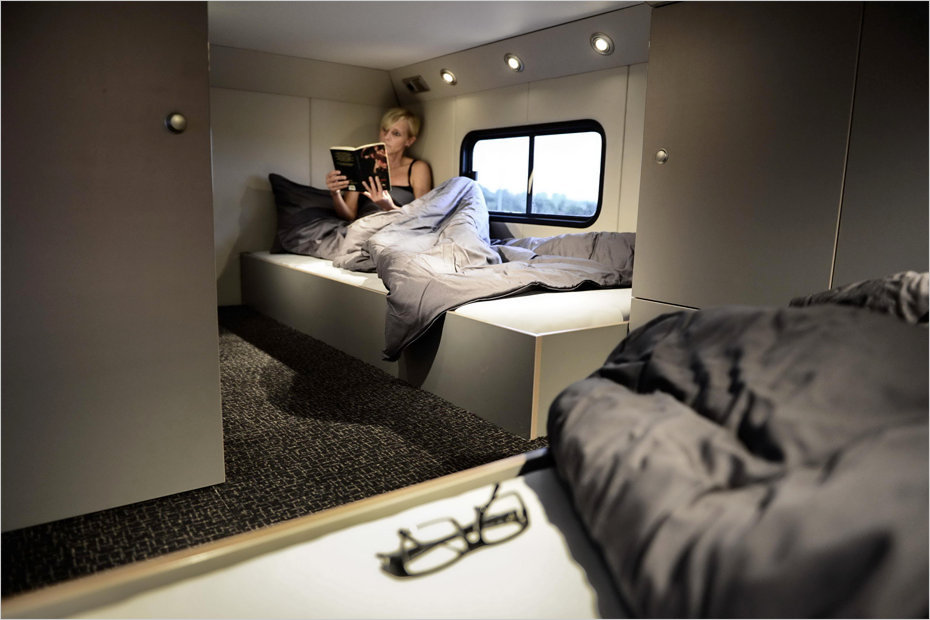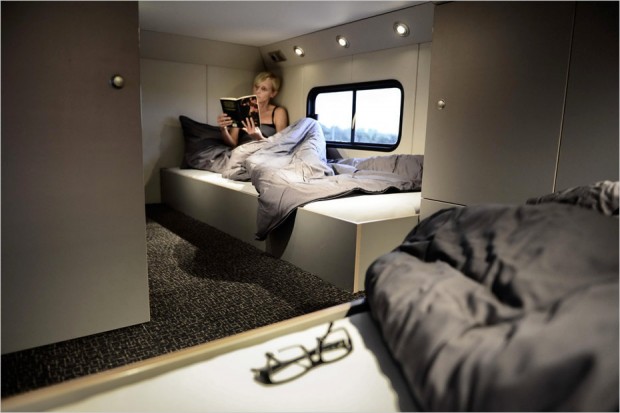 A coffee machine is also on board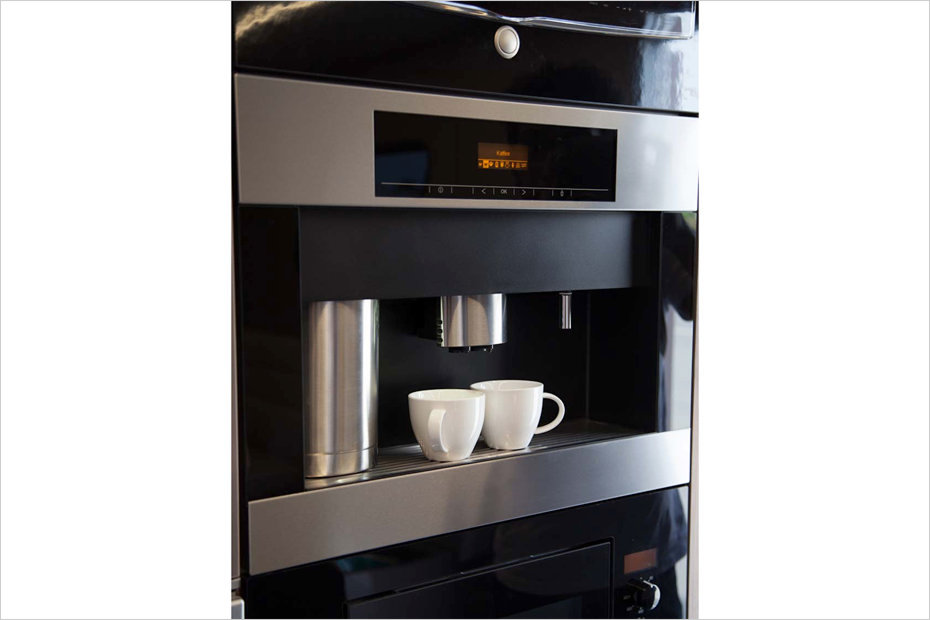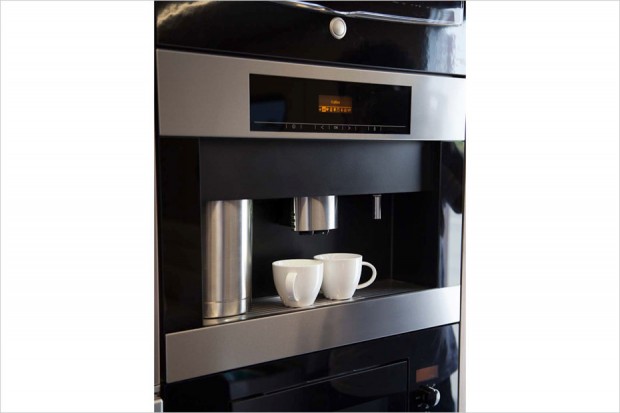 At the sitting of the 23-square-meter lounge can accommodate up to ten guests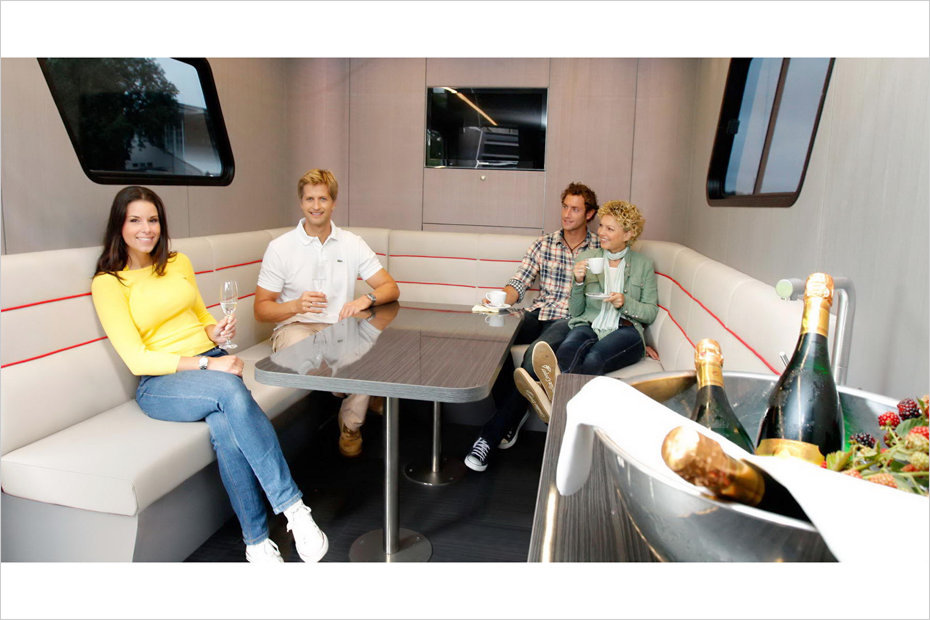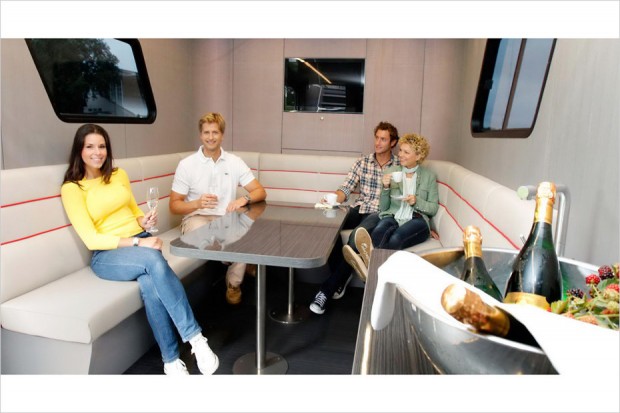 On the roof of the trailer invites a jacuzzi to splash around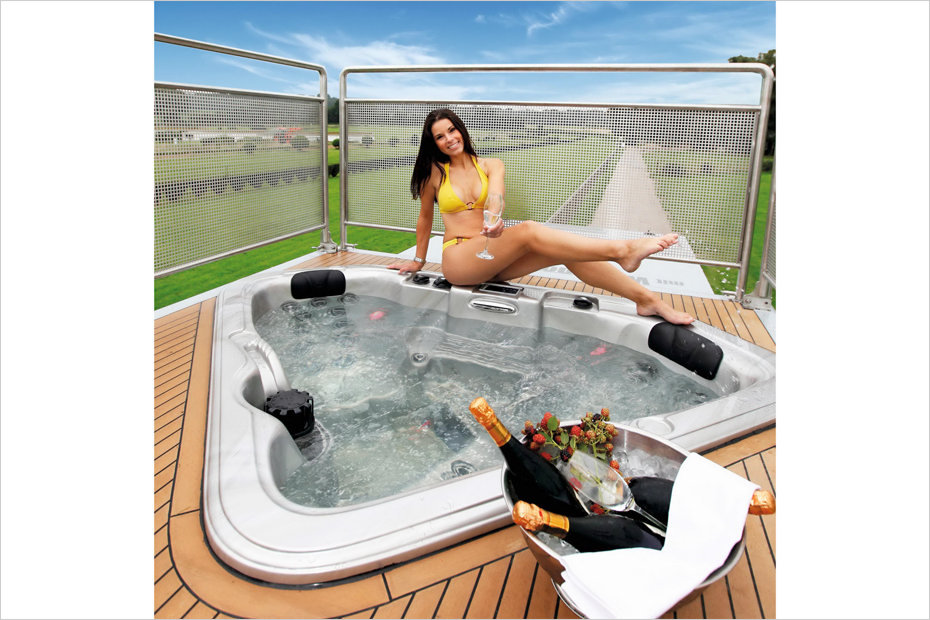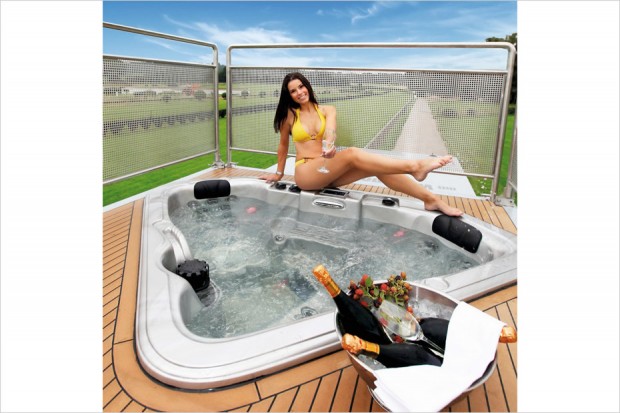 The roof terrace has its own rail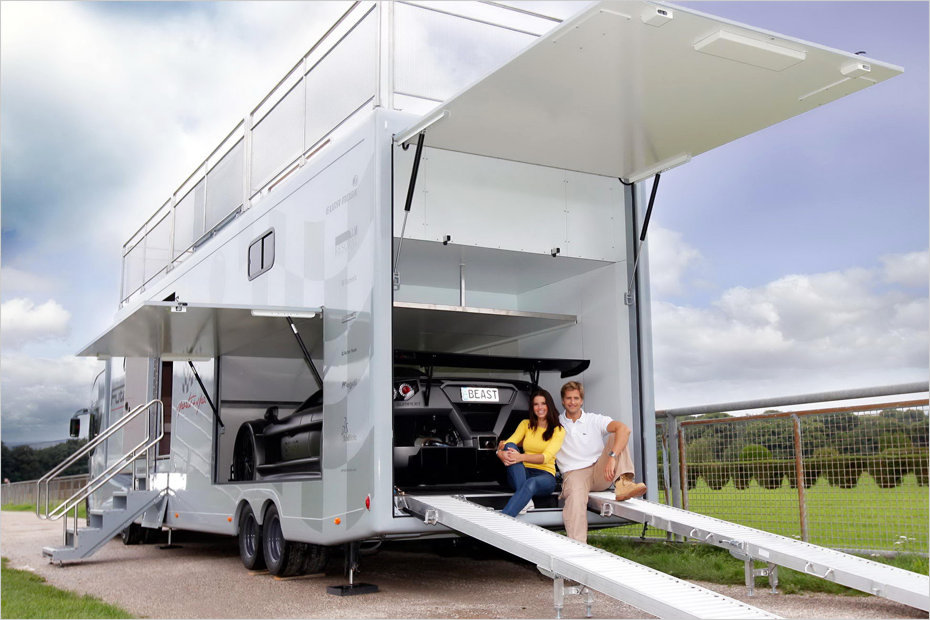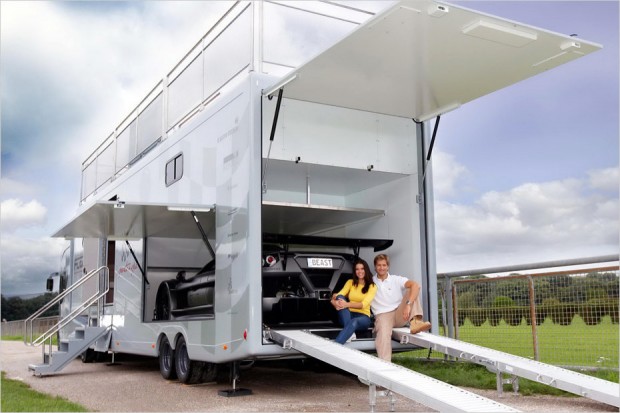 This rolling villa costs about 650,000 euros.