If jeans appear to be too casual and leggings are too teenish, what's needed is the right compromise, the perfect combination of the two, which is translated into a neologistic jegging style when it comes to practicality. The very skinny identifying trait, a second skin to wear throughout the spring in vibrant colours: jeggings are for those looking for a bright outfit with denim trousers to be matched with street style t-shirts, floral shirts or maxi pullovers with stripes or polka dots.
Interesting for its versatility and fundamental for their cosiness, jeggings are becoming a must as it is perfect with a pair of sporty sneakers or with fancy high wheels.
But if you are not convinced enough, what if we told you that these jeggings look exactly like a pair of our beloved jeans?
We knew that at this point you want to know more. And we will tell you more. Let's start from the basis.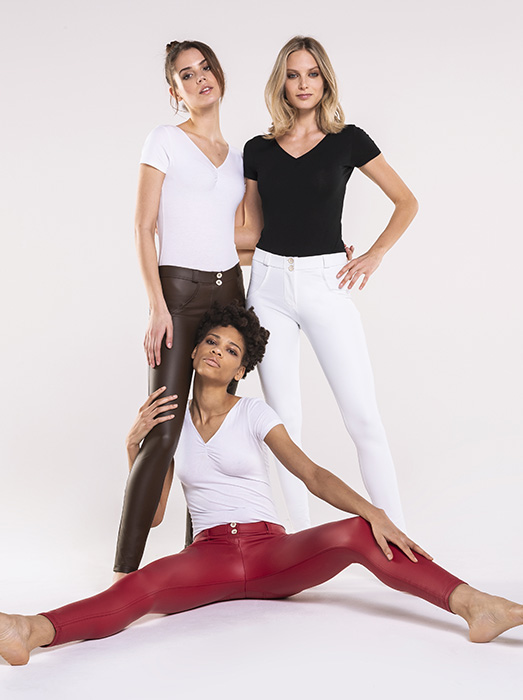 What is the difference with traditional ones?
They are much more elastic, and therefore they are much more comfortable and trust us when we say you won't want to stop using them. So the idea with this post is to get closer to the jeggings, giving you ideas and tips to get the most out of them.
First things first. If you're one of those girls who likes to try and you're very willing to make some of them, keep in mind the following: Look for quality and try them on. A perfect fit and a good material is the most important thing, as well as some other tricks: Freddy denim jeggings are the pioneer of these and in addition to these, these jeggings are also designed to enhance your body's silhouette instantly, making your feel confident.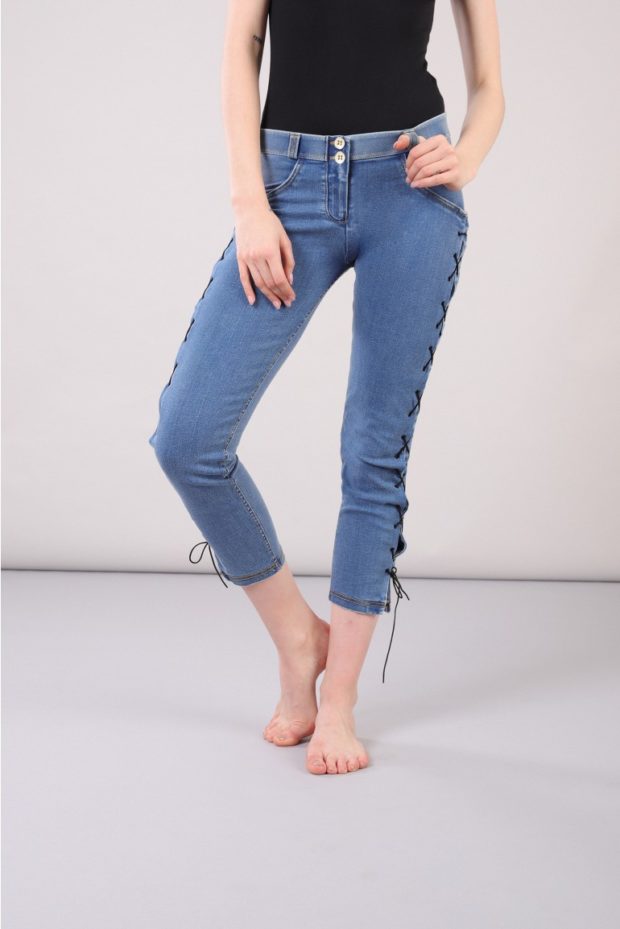 Freddy Denim Jeggings….and push up
Thanks to the WR.UP® technology, which is the outcome of years of research in Italy, these denim jeggings are able to give you that effect of perfect silhouette which is given by a mix of three different special techniques: the smoothing effect, the lifting effect and the shaping effect. Let's take a closer look at them.
The smoothing Effect
The smoothing effect of WR.UP® Freddy high waist perfectly shapes your waist, thighs and hips thanks to the high quality of the fabric, on which reinforcements have been applied in strategic positions. It is the grace and the harmony of your body that you deserve..
The lifting Effect
WR.UP® is the exclusive 100% bi-elastic denim jersey that defines your shape, raises your B-side and wraps you like a second skin. Finally, perfection takes shape.
The shaping effect
WR.UP® shapes and sculpts your hips, keeping your pants high and in place with a special silicone band.
How can I wear my denim jeggings?
They can be worn by short and curvy girls, most likely you'll have to put a few inches of enough, and that's it.
Tall, thin girls can use it. Just remember that they must be long enough to reach the ankles, because they are not fishermen.
Those with skinny legs, too, just have to dare!
With ballerinas or very high heels, with boots or sandals.
The best combination is definitely a total black look.
With XL garments on top, watch out, no tight tops with jeggings.
With a blazer also remains regal, and do not forget a maxi bag.
And play with different lengths of tops, jackets and cardigans, which combined with high heels, looks super chic.