This post is courtesy of Slaughterbeck Floors, a hardwood flooring store in San Jose, CA.
New home? Upgrading your existing home? Nothing sets the tone and mood for a home like the floors. Ripping out old carpet or vinyl and replacing it with quality hardwood flooring instantly transforms a home's interior while adding tremendous value. If you're not sure which direction to go don't worry.
We're taking a look at the hottest hardwood flooring trends for 2019.
Waterproof Flooring
For years, tile was the only option when it came to waterproof flooring. But that's all over now. New technology has improved our lives once again. Wood Plastic Composite (WPC) flooring is already changing the flooring market. It's a cross between laminate flooring and luxury vinyl plank flooring. 100% waterproof and comes in at 30-40% the cost of hardwood flooring.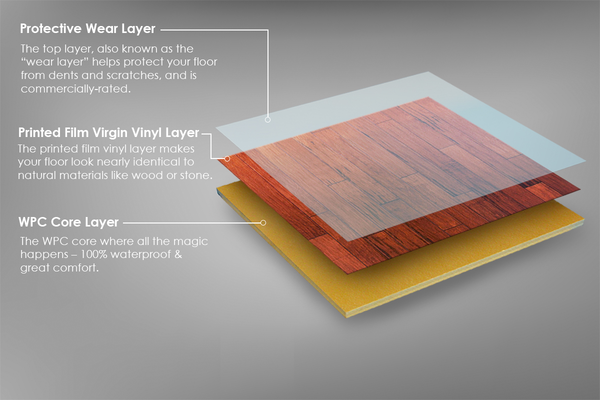 Wood Floors with Medallions
Solid wood floors never go out of style. One piece of wood from top to bottom and completely customizable with borders, patterns and corner treatments. Adding medallions, designs, and borders to hardwood floors is something we're seeing more and more of as they allow homeowners to add their own style and flair!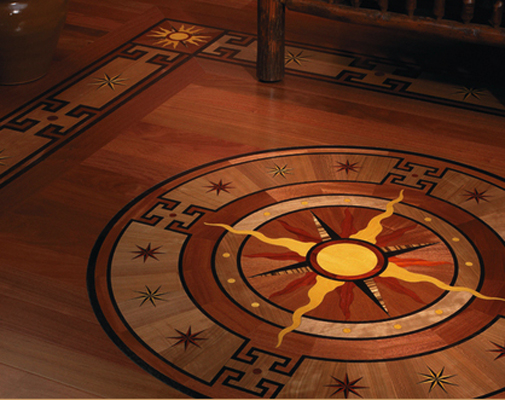 Herringbone Floors
Herringbone patterns can be done with various materials, including luxury vinyl engineered wood. They look great and can be the centerpiece of an eye-popping room.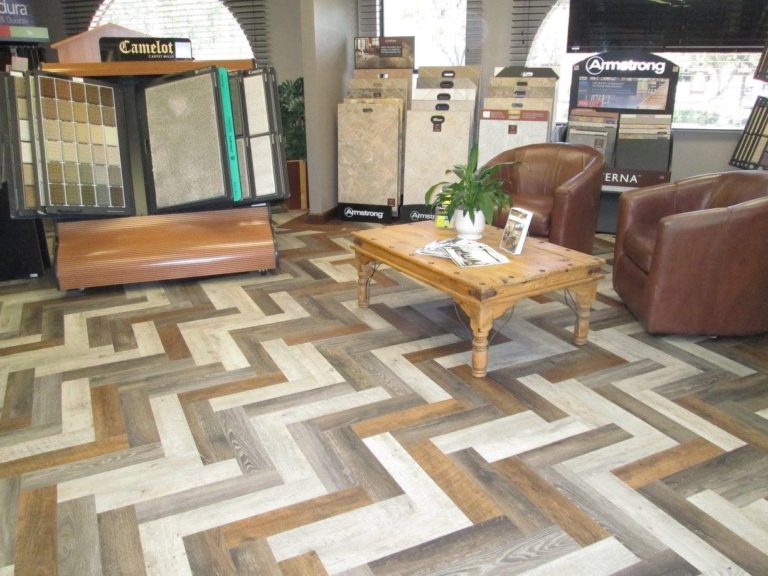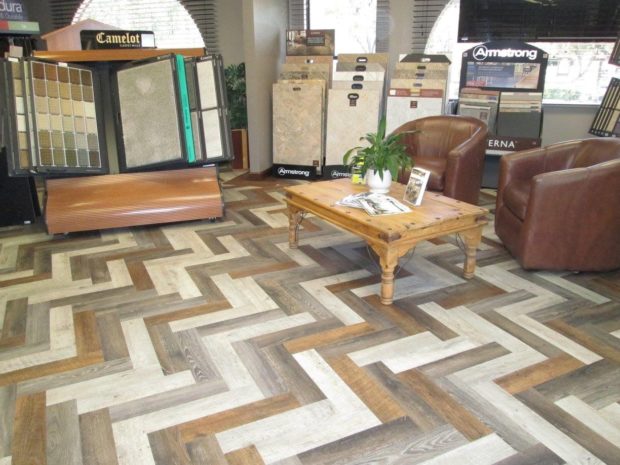 Exotic Hardwood Floors
Beautiful wood from around the world and faraway places are creating a one of kind look for homes. Hardscaped or smooth, engineered or solid, exotic hardwood floors are getting more and more attention and the reemergence of this trend is just getting started.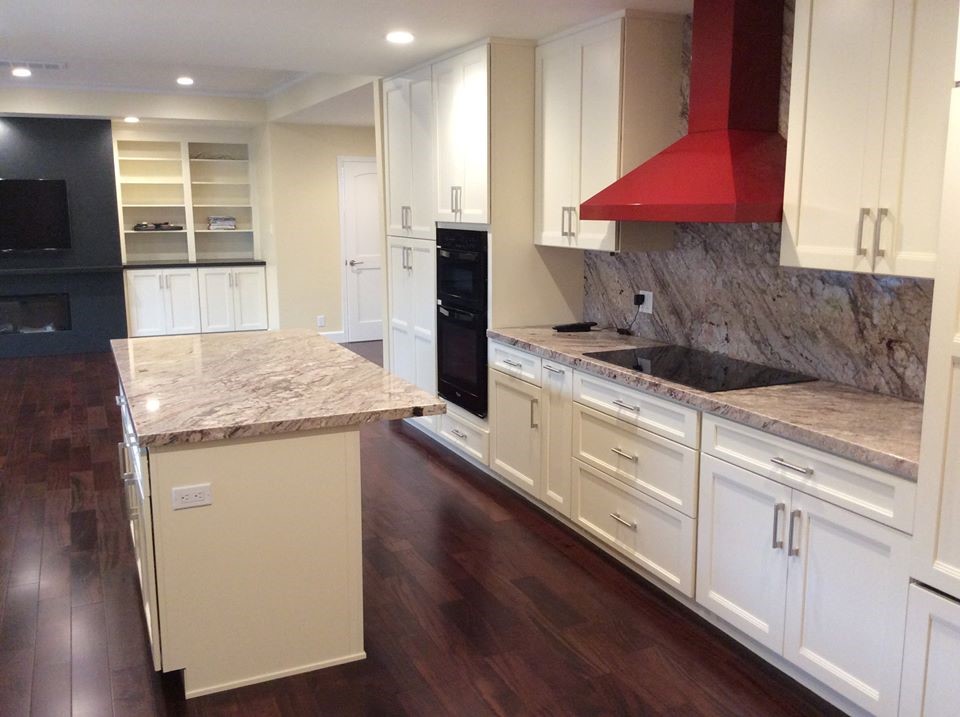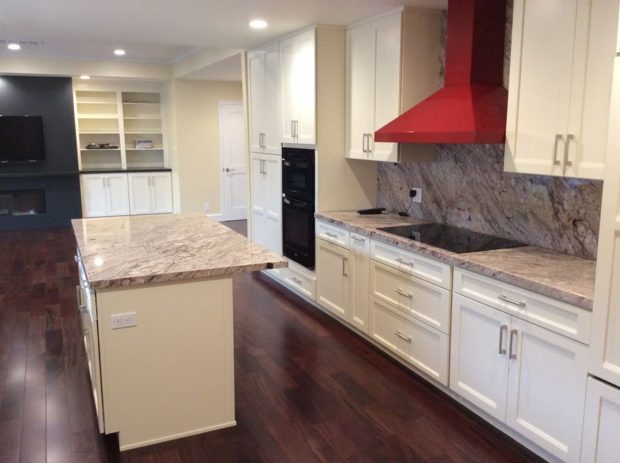 Red and white oak remain very popular hardwood flooring choices. Hickory is still a top pick when it comes to distressed type floors with a rustic look in mind. Maple and Birch are cooling off but are still in demand if you're looking for a cleaner contemporary look.