Taking a massive step to choose a profession in the beauty industry is not a joke. Now and then, some people can be more creative, more updated and smarter. That's when the competition starts. But one thing at a time. Competition should not be your topmost priority. You have to search for your uniqueness, what makes you more magnificent and out of the box than others because in beauty industries the people with creativity, uniqueness, thoughtful yet attention grabber are more successful.
You have to be sociable. Show others how passionate and creative you are, mark your presence wherever you go. That's how people in beauty industries keep their presence unwavering.
Beauty industries are constantly rolling their market in business, even when the world was shut down, the beauty industry kept its growth graph upwards, so to be successful in beauty industries the core part is to keep up with the latest trends and introduce your very own trend in the upgraded version. Every second and minute there are brand new trends that keep revolving around beauty industries, directly or indirectly. Here are a few tips that help in running your beautician career more successfully and efficiently;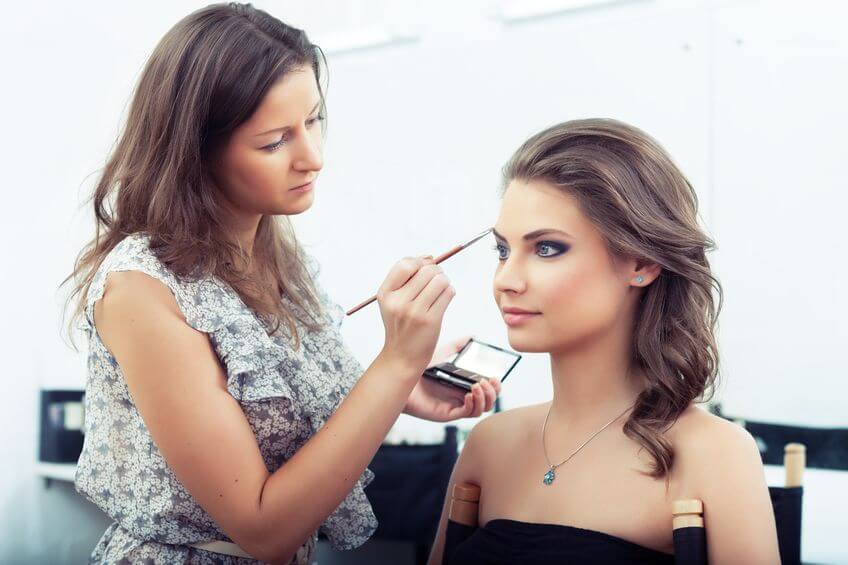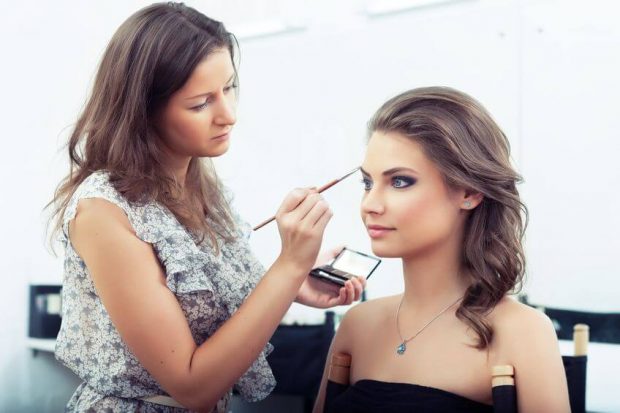 1.Being updated

It's not just enough to know the basic skills to be successful, but you should be able to run your business more competitively by offering your customers what they need. To do that, you need to take care of these things –
Buying tools and equipment that are generally used in popular saloons.
Providing all kinds of services.
Build a play area for kids so that their mothers can peacefully enjoy your service.
With new products, new formulations, new market research, and new social and digital influences and influencers, it's hectic to remain informed and up-to-date. So the best way to get into the beauty industry is by finding a course or other career information via a website like beautycourses.com.
2.Advertising

Choosing a profession like a beautician is more competitive in this Era, and this requires utmost care and concern while you offer your services. Advertising your parlour helps in gaining popularity. You can build a web page with all the relevant details, specifications, addresses, services you offer, and including price lists. Printing posters and distributing them to the public. All this will help it gain more customers to flow into your parlour. Investing heavily in advertising campaigns can pay you back for sure.
3.Customer satisfaction

The service you provide must always satisfy your customers. You have to be friendly and pleasant with your customers so that you can easily tell them what would suit them. You should also be ready to offer your service at your customer's doorstep, so make sure your service is more feasible and liked by all your customers. You assure to charge reasonably because looking into bills must make your customers smile and make them visit again.
4.Staff Nurturing

You have to educate your staff to talk politely and behave respectfully towards your customers. Employees working at beautician shops should be encouraged frequently. Employees work better in a friendly and comfortable environment so, decide how to make employees dress comfortably and dress-code should be the same instead of different for seniors and juniors. Help them choose what suits them best giving some suggestions and tips like what makeup or no make-up look suits them best, how their dress should be comfortable, how they should be healthy to work  better etc.
If employees are healthy mentally and physically they'll look elegant and beautiful even without trying.It is also important that you treat the staff working under you with respect; you can order them but make sure you don't act rude. Once customers start liking your services and are also happy with your staff, you will observe changes in the customer rate resulting in more earnings for you.
5.Collaboration

Don't ever hesitate to collaborate. Never fear to collaborate as a new business person because attaching your name with other brands will help you reach a long way in your business. Make sure you find the right brand that suits your company's moral values, terms, and conditions. You can build a healthy relationship with your customers when you opt and collaborate with the right brand. You can come across the best customers when working under the right brand and have more potential outcomes.
The tips and tricks mentioned above would help you reach great heights in your business. It also helps in beautifying Aussie beauties and helps in gaining a positive impression on your business. These strategies would help in making your business more profitable and successful. This would attract a lump some customers to our parlour.
Make sure to handle every customer politely, which helps increase the frequency of the visits. They would also suggest their friends and family members visit your parlour. That is all we want.
Thus I conclude by saying that the beauty industry is highly competitive and requires more skills to be successful; to shine like a star in your field, you need to work more passionately and hard. You also have to be smart enough to manage your customers with a smile. Don't ever compare yourself with other competitors because you have to be unique in your way of working and styling your customers.