Among the marvels of the Maison Guerlain stands out a very beautiful Haute Parfumerie collection prettily baptized L'Art & la Matière. Each opus, raised to the rank of a work of art, declines a precious ingredient skilfully transcended to express itself differently, with beauty and singularity.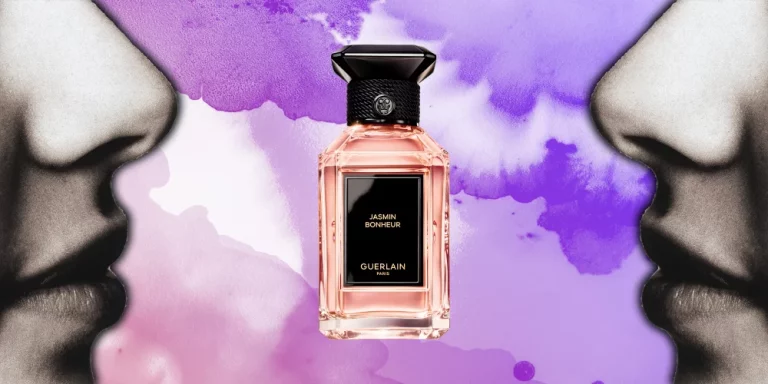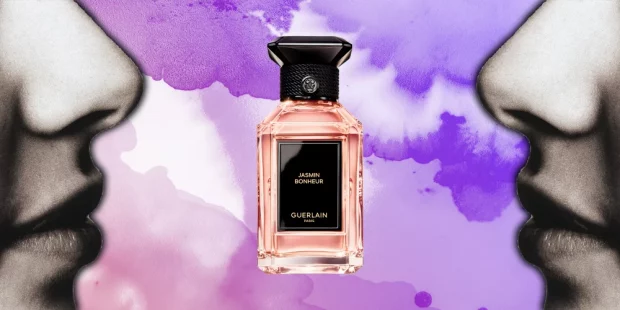 In this fragrant gallery, we are particularly touched by Neroli Outrenoir, which has the strength of a black monochrome canvas by Soulages, by Herbes Troublantes, as graceful and bucolic as the film Un dimanche à la Campagne by Tavernier, and by Spiritquée Double Vanilla, exotic like a painting by Gauguin. But it's the latest creation that we would like to talk to you about because smelling it is a delight and wearing it is enchanting.
This white beauty is colored with apricot, rose, and iris as if to borrow the nuances of a work by Matisse. She radiates with joy, immediately arouses a smile, and reveals herself to be exquisite on the skin. Its fine chypre base with woody accents of moss and vetiver gives it a rare refinement.
In this new Eau de parfum, elegance competes with charm. Proof that choosing the path to happiness ensures an irresistible power of attraction.