Before choosing the wax heater, you need to decide which method of epilation you are best suited for, whether it is the roll-on, where sheets of paper are used to remove the product, or whether it is pulling the wax itself after drying.
Only when you make this decision should you buy the items you will need for hair removal. To choose the best wax machine kit, you must meet the following criteria:
Heater type
Capacity
Refill
Temperature control
Voltage
We will explain each of these items in this section to answer all your questions and help you choose the best option.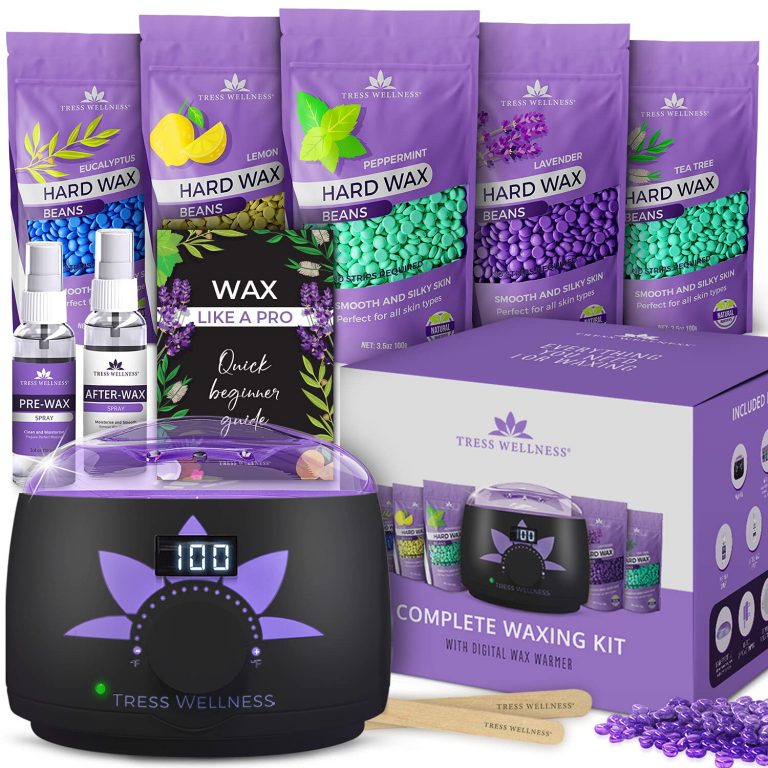 Heater type
There are two types of wax heaters: roll-on and conventional. They are different in shape, weight, size, technical features, and prices.
Roll-on wax heater. It has an electric base with one or two heaters plugged into the socket and connected to the container that will receive the wax refill. The temperature is automatic.
Hot wax machine. It consists of two parts: the plastic structure (which hosts the electrical resistance) and the metallic inner part. You can place the wax directly on the metal part or an aluminum refill attached to the base.
Capacity
Both the hot wax machine and the roll-on wax heater have versions with different capacities. The roll-on wax heater can be purchased in versions with one, two, or four refills.
The hot wax machine can come in versions with 150, 400, 700, 1000, or 1200 grams of wax in blocks or beans. The smaller devices are for domestic use, and the larger versions are intended for professional epilators.
Refill
With refills, we are not referring to the wax but to the part that should be used as a support to melt it (in the hot wax machine). This component can accompany the device or be purchased separately.
If the appliance is for personal use, there is no need to buy or even use the refill; you can put the wax directly on the appliance base. However, if the equipment is shared, it is more hygienic for each person to have their refill.
Temperature control
The roll-on wax heater has automatic temperature, but the hot wax machine has a manual adjustment, with six temperature options, the maximum being 100º C.
It is expected that, when selecting the temperature, the operating light oscillates between on and off because after the device reaches a certain degree, the thermostat switches off and on again automatically to maintain that temperature level.
Voltage
Both models of wax heaters are electric devices. In hot wax machine, the button to select the device's voltage is at the bottom of the part, and you must remember to select it whenever you change the outlet. The roll-on wax heater is also an electric heater. You should select a suitable voltage for that too