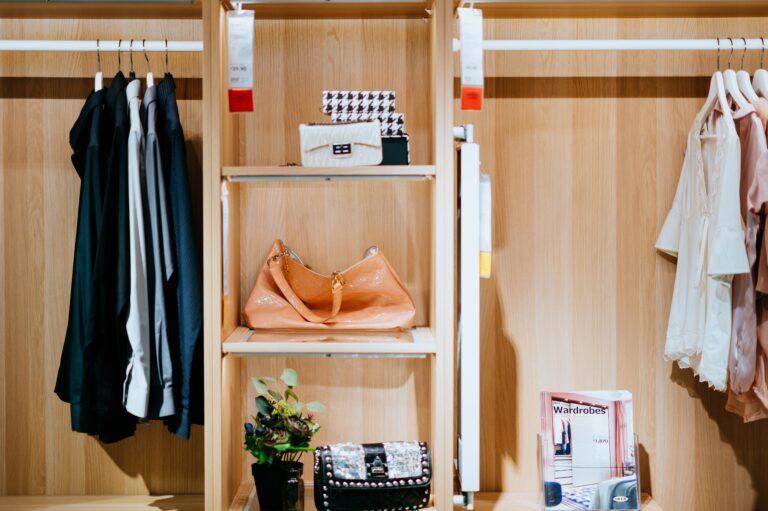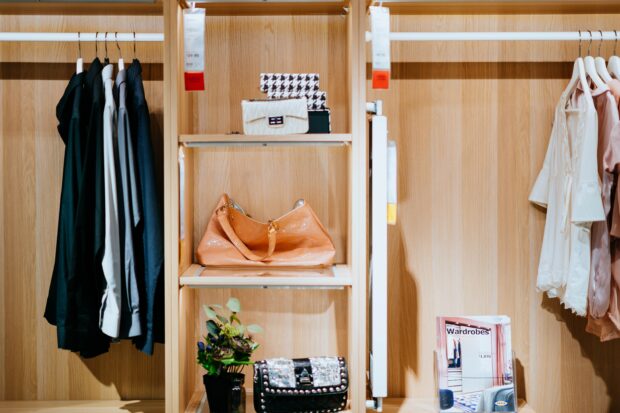 Photo Source: Unsplash
For most women, getting dressed can feel more chaotic than walking in a busy market. Building a capsule wardrobe can be the ultimate game-changer. It can quickly bring back some order into your clothing adventures.
Donate, sell or give away those pieces that you never use. Remain with only a few items that you can use for any occasion. Shop less or more intentionally to avoid filling up your wardrobe with clothes that you won't find an opportunity to wear.
Building a capsule wardrobe means quality matters to you more than quantity.  With it, you can make the most out of fewer pieces. You will eliminate stressful episodes when dressing up by editing your closet down to what matters. And, the space will even look more organized.
So, how can you create a capsule wardrobe? Here is how to choose essential pieces of attire for building a capsule wardrobe:
1.Have Multi-purpose Pieces of Clothing
Choosing a few versatile pieces of clothing is the first sure step to achieving a capsule wardrobe. Have a few staples that you can pair up with just anything in the closet, and you'll be good to go.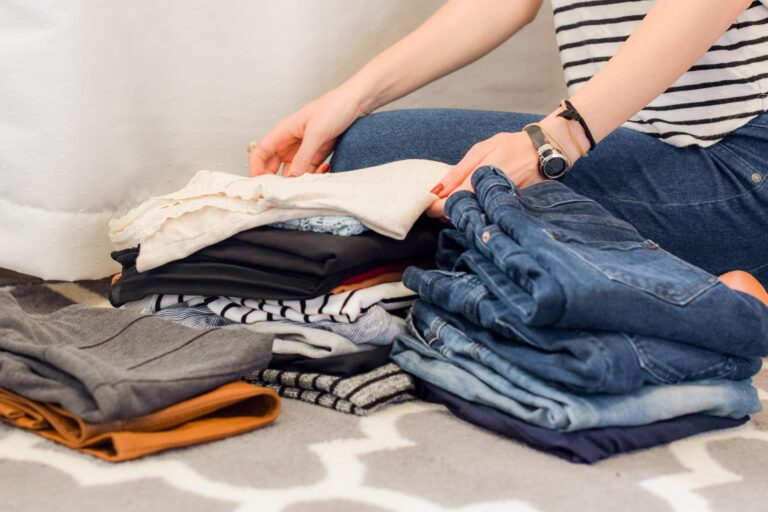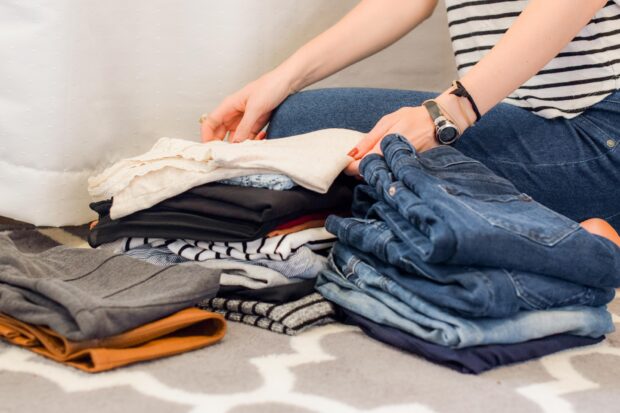 Photo Source: Unsplash
A t-shirt is one such flexible piece of clothing. It is an everyday staple that you can match with any outfit in your closet. From slim pants, leggings, to a maxi skirt, t-shirts fit with just about anything.
And, it can't get better than when the tee has a message on it that you absolutely stand for and love. Whether it's an inspiration or a love message, a t-shirt with a few inscriptions can communicate what is on your mind. For a Christian who wants to convey a message of hope that everything is going to be okay after a rough patch, rocking it is well with my soul shirt will do. With such a shirt, you'll communicate your message without even speaking a single word. Your outfit says it all.
The beauty of multipurpose pieces of clothing is that you can pull some DIY hacks to refashion the same piece of outfit for different occasions. With a t-shirt, you only need to be a little creative with how you style it. If you just fold, button, or tie it up and then match it with a pair of rugged jeans, ankle boots, and a leather jacket, you'll be ready to rock that casual coffee date.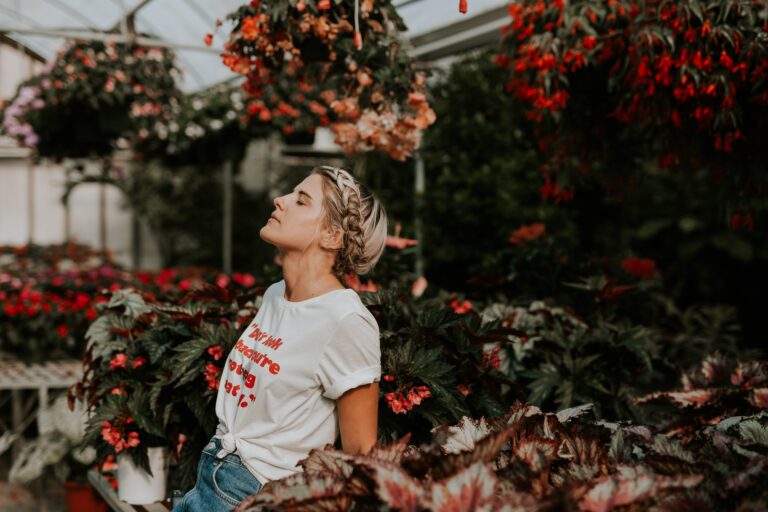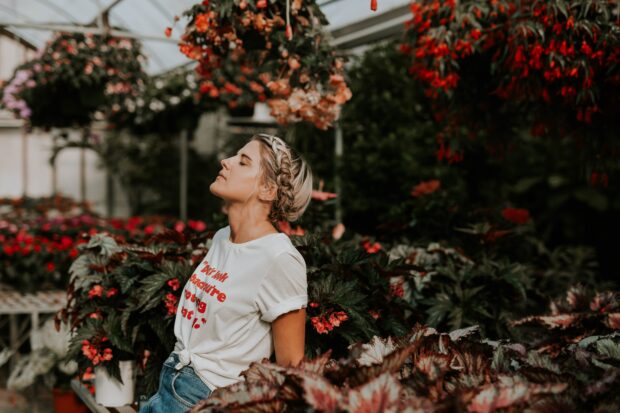 Photo Source: Unsplash
A free-flowing dress is another incredibly versatile piece. You can wear it anytime and for any occasion. Not to mention, it is pretty handy if you happen to have a baby bump or a big pot belly. With just a classic belt, hat and bowling bag, you can transform your free-flowing dress to a fashionable, elegant piece of clothing.
2.Pick Pieces that Fit your Lifestyle
Whether you love hiking, athletics, traveling, or you are a fitness nerd, activewear should always have a place in your closet. You need to have at least one tracksuit, a pair of compression stockings, and just a few other workout clothes like an athletic sweatshirt and sports bras for that intense moment.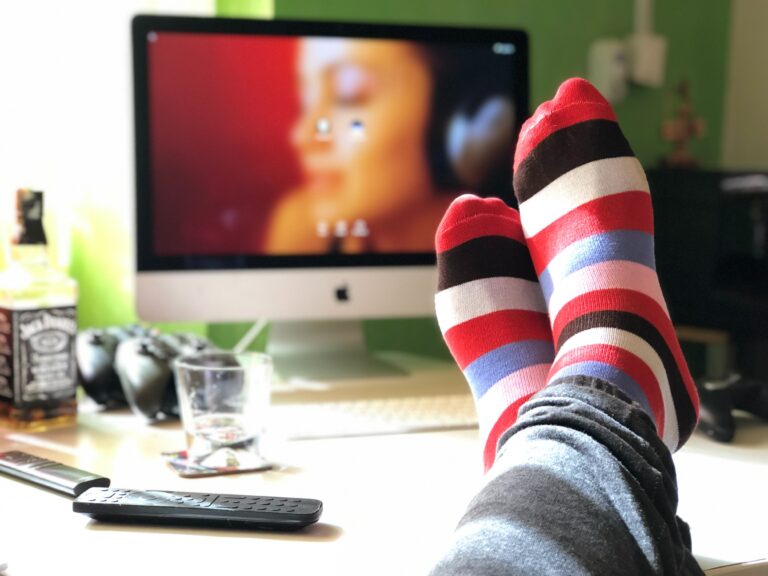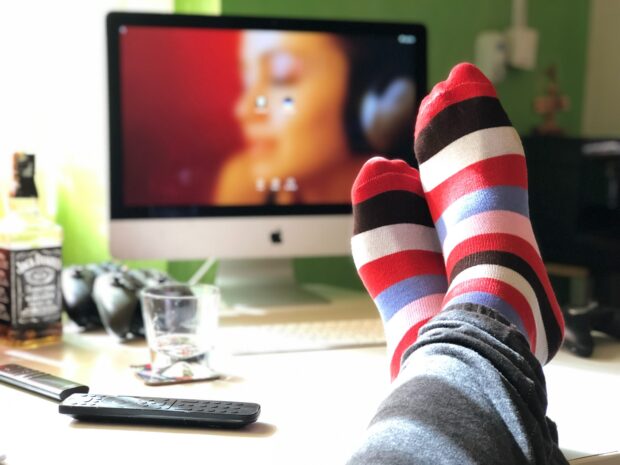 Photo Source: Unsplash
Opt for compression socks for women as versatile pieces of clothing designed to put some pressure on your feet and calves and help the blood vessels function better. They perfectly fit your lifestyle if your work involves standing or sitting for long hours.
With these pieces, your legs don't get tired and achy that easily. Getting a few pieces to wear when doing outdoor activities or when going for sporty activities is pretty helpful.
And just like a free-flowing maxi dress, compression socks come in handy when pregnant. These socks will gently squeeze your legs tighter around the ankle and loosen up as they move up the leg. This will help ease the swelling of the feet and ankles and prevent the development of varicose veins.
3.Go for Timeless Pieces
Clothes that never go out of style fit well in a capsule wardrobe – think of jeans. This piece of clothing can be matched with other outfits to fit any occasion. You can wear jeans for a hike and even when going for a lunch date with a friend. You just need to add a sparkly top and rock a pair of black heels to give you that confident smile.
Every lady has that one pair of black plumps. This timeless piece can go with just about anything from jeans to an official suit that you can wear to a business meeting. Go for a closed pair of almond-shaped ones. The pointy or round toe may be great but they're not as comfortable and they don't transition that well through seasons.
A trench coat is another classic wardrobe staple that is super functional and outstanding. It looks great on virtually any body type. For a drizzling spring or fall, this will sort you out.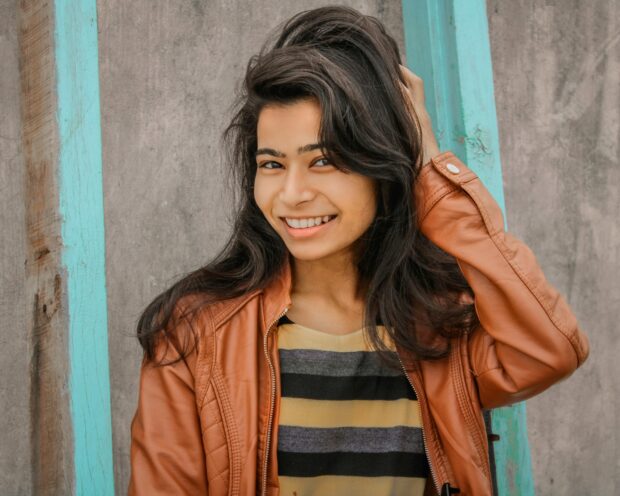 Photo Source: Unsplash
You can have a versatile blazer or leather jacket to exchange with the coat. A leather jacket or blazer flatters any figure and is that one piece of clothing that pulls a quick polished put-together look. This is one of the only hand-picked '33' pieces of outfits you should have in your capsule wardrobe.
4.Get Creative with your Outfits
Did you know that you can nail a stylish look with just a few clothes? Mix and match different pieces of outfits to pull a classy look.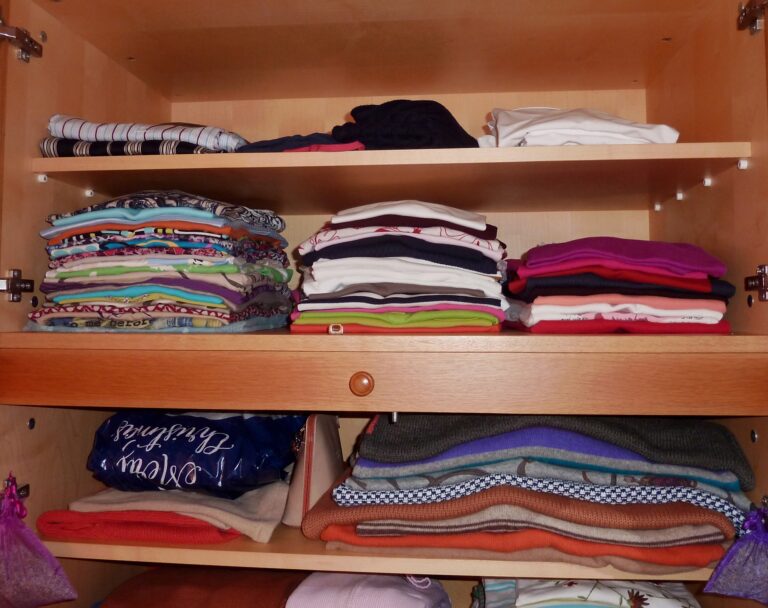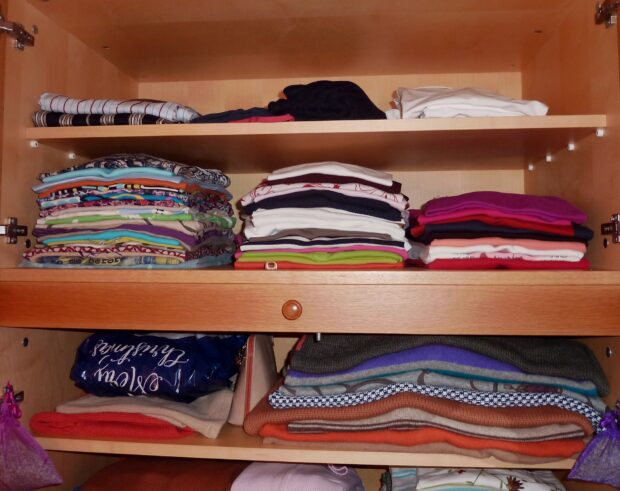 Photo source: Pixabay
The capsule wardrobe doesn't have to possess just the monochromatic black and white or grey pieces—master the art of color mixing. You can remix various colors, hues and patterns in an outfit and create a vibrant look.
You may start by coordinating separates or a bold suit. Then branch off to more tone variations. Apparels with blush and another with rust hue count as monochrome. Have more fun and put on your shiny golden or silvery top or dress and match it up with a bold pop of colored coat.
Also, try styling together clothes with colors next to each other in the color wheel. Say yellow and green, pink and red, or a green and blue combo. They can look cool together, as well.
Dare to take your styling a notch higher. Try colors opposite each other on the wheel. Yellow earrings and a purple dress might just become a striking fashion statement. Fashion is bold, so why don't you give it a try?
The Upshot
Building a capsule wardrobe not only brings back some sense of peace when putting on clothes but also saves you money. You won't have to spend another coin on unnecessary stuff that you'll never use just because someone else owns them. The upside is that you'll no longer have a closet full of clutter because you'll only go for items that matter and that look good on your body.