In the world of hair, there is nothing quite like a cascade of beautifully defined curls. Rich, eye-catching, and effortlessly elegant, curls are one of the most beautiful, and most complex, of all hair types. A testament to the artistry of nature, curly hair is a blend of substance and shape that draws the eye and never fails to capture the attention.
Every curl is a masterpiece, but there is no getting away from the fact that caring for and styling curls can be a challenge. A head of curly hair deserves top-quality treatment and a style that accentuates its natural beauty. So take a look below and discover the very best hairstyles that celebrate and flaunt your gorgeous curls with sophistication and grace.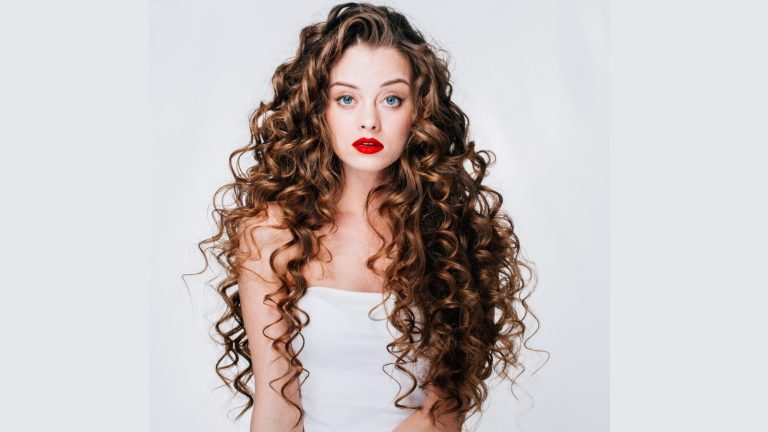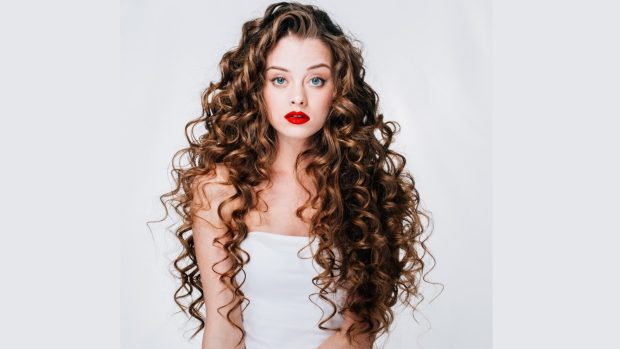 Caring for Your Curly Hair: Nurturing Your Natural Beauty
Before we delve into the wonderful world of curly hairstyles, let's take a moment to discuss the importance of proper care. Maintaining the health and vitality of your curls is the foundation of achieving the luxurious and elegant looks you desire. So, it is vital to treat your hair to the finest quality products and care, specially designed for curls. From sulfate-free moisturizing creamy shampoos that hydrate and nourish to gentle conditioners that enhance your curls' natural luster, these products are tailored to meet the unique needs of your curls and help bring your locks to life. Most importantly, they make it easier to achieve the following statement styles.
Romantic Curly Updo: A Dreamy Affair
It is always easy to make a statement with an updo, gathering your hair up and away from your face and neck to emphasize your natural beauty. But when you throw curls into the mix, this style is a showstopper, perfectly balancing substance and shape. It is a great way to celebrate the natural volume of your curls while taming them sufficiently to create a refined, intricate look. Try teasing a few strands out of the bun to frame your face delicately, creating an effortlessly chic look that's perfect for weddings, formal dinners, or any occasion where you want to radiate timeless elegance.
Curly Bob with Side-Swept Bangs: Casual Sophistication
A well-executed curly bob with side-swept bangs is an effortless combination of simplicity and sophistication with a touch of playfulness. The structured yet relaxed nature of this style creates an air of effortless elegance, using your curls to frame your features and enhance your charm. This look is ideal for both professional settings and casual outings, allowing you to make a statement wherever you go.
Glamorous Hollywood Curls: Red Carpet Ready
Channel your inner diva with glamorous Hollywood curls that cascade naturally down to your shoulders, exuding luxury and extravagance. Letting your curls all hang out in full glamorous style is a timeless look, reminiscent of old Hollywood charm, and a testament to the style and artistry of your curls. With the right products, you can achieve iconic, glossy waves that belong on the red carpet.
Half-Up Half-Down: The Best of Both Worlds
For a look that combines grace and practicality, the half-up half-down style is a winner. Let your curls flow freely while sweeping the top section into a gentle half-up arrangement, creating the perfect balance between keeping your hair off your face and showcasing your stunning curls.
Textured Ponytail: Effortless Glam
One of the best features of properly cared-for curls is that they can elevate even the simplest of styles to something truly great. Unleash the power of your curls with a textured ponytail that embraces the natural movement of your hair, for a style that effortlessly transitions from day to night, bringing a touch of luxury to your everyday look.
Messy Chic Bun: Unconventional Grace
Elevate the classic bun with a messy chic rendition that highlights the beauty of your curls in an unconventional way. Pull your curls into a loose, textured bun, while allowing a few tendrils to escape for a cheeky, flirty look that screams authenticity. This style radiates a sense of carefree elegance, perfect for both casual outings and upscale soirées.
Curly hair is a gorgeous canvas, and the right hairstyles can turn it into a masterpiece that celebrates and flaunts your unique beauty. These luxurious and elegant hairstyles reflect a philosophy of embracing simplicity, harmony, and good taste. Whether you're seeking a casual everyday look or something a little more breathtaking, these styles allow you to express your individuality while embodying the spirit of effortless elegance.