It's easy to look up the weather forecast before you choose an outfit for the day, but what happens when Mother Nature changes her mind? There's nothing worse than wearing your favorite black leggings on a day when the sun breaks through the clouds and beats down on you like it has nothing better to do than make you break a sweat. Yuck.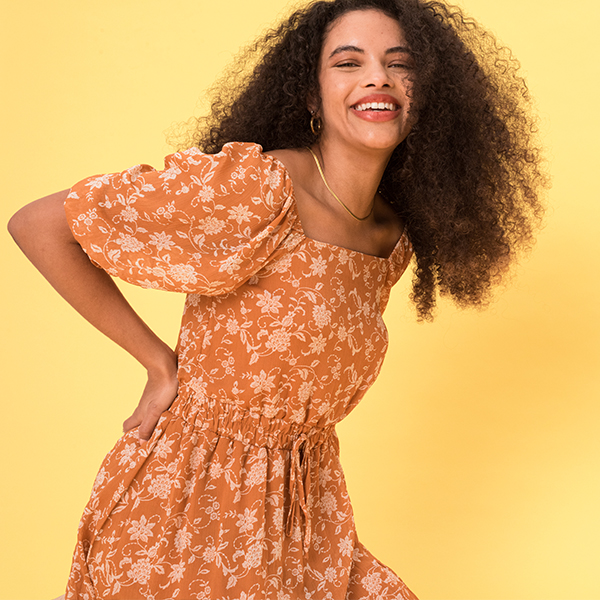 Now you're about to get into the thick of those weird, "June gloom" kind of days. You'll dress for the gloom, but then the weather takes a turn for the worst kind of warm—the unexpected kind. At this time of year, or any time you think the sun could make a break-though, there are a few ways to dress strategically and plan for various changes in the weather.
Layer, Layer, Layer
Try not to cast off layering as an archaic piece of fashion advice. It's still relevant and will probably always be because you're technically layering whenever you wear a jacket over a dress (sorry, not sorry). Layering was made to work in your favor when the weather gets weird.
How to Layer with Dresses
Dresses are one of the easiest pieces to layer. You can throw on your favorite casual dresses for juniors under or over other pieces to get the perfect look. If you want to wear layers under a dress, opt for full-length leggings beneath both mini and midi dresses to keep your legs warm and add extra depth to your outfit. You could also pull your dress over a short-sleeve T-shirt or even a long-sleeve one for a fun look.
If you're wearing a shorter dress, consider layering biker shorts beneath it for worry-free coverage. Look for bike shorts with a touch of fun, like a pink, shimmery stretch material to give your outfit a pop of color if they peek out a bit beneath your black dress. And, of course, there's always the go-to sherpa sweater or cropped hoodie to throw on top for brisk mornings and cool evenings.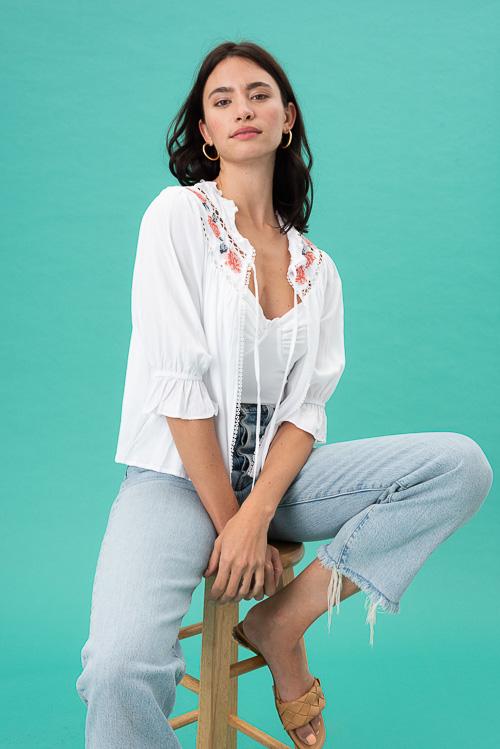 How to Layer with Leggings
If you needed one more reason to fill your wardrobe with stylish leggings, this is it—they can keep your legs warm on cloudy days and chilly mornings, and you don't have to feel weird about sweating in your pants if it gets hot. Plus, they look good with so many different tops, which is where the layering comes in. Wear your leggings with a boxy, loose-fitting crop top, and then throw a cozy pullover on to stay warm and look stylish. When it comes to women's loungewear outfits, this is the kind you'll want to wear for casual weekends with unpredictable weather like what you might see in the mountains or near the beach.
Fitted vs. Flowy
You might be thinking about whether it's better to wear fitted or flowy clothing on days when you don't know what the weather is going to do. Here's how these styles typically hold up to the heat.
The Plus Side to Fitted Clothing
The most current trend for fitted clothing features comfortable, stretchy fabric that is usually a blend of materials. That applies to athletic apparel, loungewear, and even date night dresses. The plus side to wearing fitted clothing is all in those stretchy materials that can be lightweight, fit comfortably like a glove, and move easily with you. Blends including polyester can even have moisture-wicking benefits while being breathable and quick-drying. For a fun contrast, pair your leggings with a breezy top or dress that can help you stay cool and comfortable during even the hottest days of the season.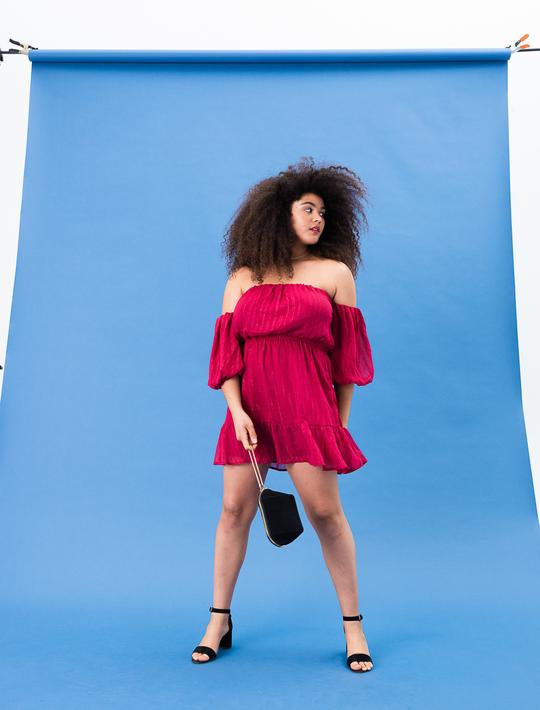 The Plus Side to Flowy Clothing
Clothing that has a little bit of flow to it is so easy to wear, which might be slightly due to the fact that many flowy pieces are on-trend casual dresses for juniors that make an effortless outfit on their own. The benefit to wearing flowy clothing is that your outfit looks fun, easygoing, and probably a little summery (not to mention comfortable). The drawback is that you might not be inclined to reach for a flowy dress when you don't know if it's going to be brisk or sweltering, but maybe it's worth the risk. You can layer with it, after all.
On-Trend Transitional Pieces
The transitional pieces you have in your wardrobe will make it easy for you to get ready in the morning and seamlessly shift into a warmer-weather outfit without any changing required. It's kind of like layering, but different, because it doesn't look like you wore these pieces for layering purposes.
Biker Shorts
Biker shorts go both ways. You can wear them with a long-sleeve pullover or a matching sports bra for a workout (or to lounge around—we won't judge). Either way, they easily transition through a day that starts cool and heats up significantly. Bike shorts are great for on-trend athleisure and women's loungewear outfits. You can also wear them under shorter dresses for a bit more coverage if the day doesn't warm up—without roasting later if the clouds stay out (harkening back to that A-game, layering concept).
Off-the-Shoulder Styles
You might be thinking that the off-the-shoulder style is kind of a hassle—they can be a little awkward under jackets, and you might have to wear a special, strapless bra? Before you say that you'd rather pass, think about how well it could transition through a day that starts cool and warms up. The sleeves cover at least some of your arms, but your shoulders stay nice and cool. It's perfect for early summer at the beach when you know the sun is going to peek through that cloudy sky. Plus, you can find tops, casual dresses for juniors, or date night dresses with this kind of look, making the style incredibly versatile and easy to wear no matter the time of day.
Versatile Jackets and Pullovers
Versatile jackets and pullovers are the best. You can throw them on in the morning when it's too chilly for a sleeveless top or drape one over your shoulders if you go to an air-conditioned restaurant. They can even serve as a top layer with your sports bra underneath.
If it does get too warm outside when you're wearing a lightweight throw-over, like an embroidered white jacket, you can let it hang open for an easygoing, comfortable look. What's so special about an embroidered trim, you ask? Isn't it kind of old-fashioned? Au contraire, my sweet friend, a little white jacket with a colorful, embroidered trim can be the transitional piece your wardrobe needs for unpredictable weather. Plus, white jackets with a bit of embroidery can be worn over date night dresses and women's loungewear outfits with equal style points.
And, of course, we'd be remiss not to mention adorable cropped hoodies and sweatshirts. Seek out ones in fun prints and patterns like modern tie dye or even foil hearts. If the morning is extra brisk, you can also grab a go-to, cozy pullover like a sherpa sweatshirt with fun, practical details like a half zipper and an adorable pocket in the front.
While it can be unpredictable, the weather isn't all that complicated, and fashion doesn't have to be either. Even a little bit of knowledge about the area where you live can help you see through the weather forecast and pick a choice outfit from the closet—even if you have to layer pieces beneath a cute jacket. An unexpectedly warm day shouldn't hold you back from dressing your best and feeling good in any of the clothes you want to wear. With a curated wardrobe of on-trend pieces, including casual dresses for juniors, date night dresses, cute tops, and women's loungewear outfits, you can mix and match your way to feeling comfortable in any kind of weather. 
About Trixxi®
Trixxi® is creating accessible fashion pieces for everyone. Their collection of on-trend clothing features casual dresses for juniors, cute tops, women's loungewear outfits, and more to help refresh your wardrobe with looks you'll love to live in. Trixxi is committed to helping you feel comfortable and confident in your clothes. The inclusive brand welcomes people of all gender identities, ethnicities, beliefs, and other defining characteristics that make you the unique individual you are. They stand by their values with fair and ethical manufacturing practices and offer free shipping with compostable packaging made from plants. Don't miss out on a Trixxi dress and other pieces for all things casual and cool.
Find on-trend outfits for even the most unexpected weather at trixxi.com