Potatoes have a bad reputation which is undeserved. Supposedly, they are unhealthy and bland. This is simply not true because potatoes are one of the most versatile foods. In addition, potatoes are a heart-healthy food. The vegetable can be fried, boiled, grilled and baked. Why not explore some great potato recipes.
Potatoes Are Healthy
Potatoes are heart-healthy because they contain large amounts of potassium, Vitamin C and fiber. A diet rich in potassium keeps the blood pressure low and reduces the chance of having a stroke. Gain the antioxidant benefits of potatoes by choosing colored potatoes. Antioxidants slow the aging process. An added benefit: red and dark blue potatoes look nice on the table.
Spice it Up
Try some new ingredients so potatoes are not bland. Add spices, cheese and butter to bring out the flavor. Your family will love Garlic Mashed Potatoes. The ingredients are as follows:
8 red potatoes
2 tbsp sour cream
1 tbsp Spice World Ready-to-use minced garlic or
6 cloves Spice World fresh garlic, minced
4 tbsp butter
3/4 cup milk
1 tbsp chives (optional)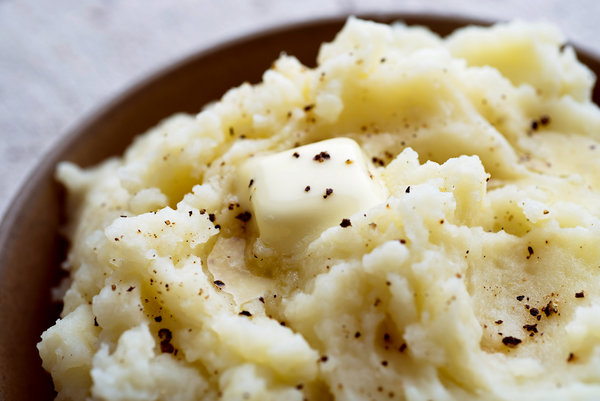 Instructions: Peel and cube potatoes. Boil potatoes until soft and drain. Saute Spice World Garlic and butter for 1-2 minutes. Mash potatoes and add the sauteed mixture, sour cream and milk. Salt and pepper to taste. Add chives if desired.
Enjoy At Any Meal
Potatoes can be enjoyed at any time of the day. Some people swear by fresh hash browns in the morning while others prefer a baked potato for dinner. Try this easy recipe for Potato Rosti:
Ingredients:
6 cups medium-sized waxy potatoes
salt and freshly ground pepper
2 tbsp olive oil
1 3/4 tbsp butter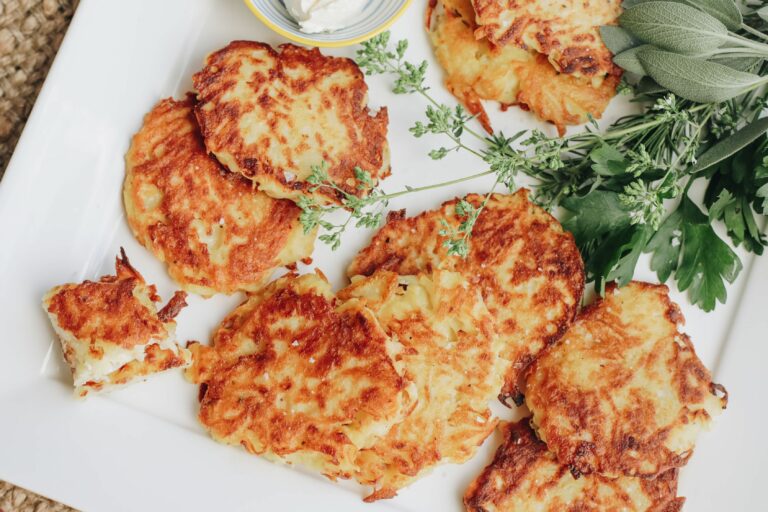 Cook whole potatoes in a large pot of salted water until tender. Drain and let cool. Peel away potato skins and coarsely grate potatoes in bowl. Season potatoes with salt and pepper to taste. Heat half the butter and oil in a shallow frying pan. Spoon grated potato into the pan and form into a flat cake with a spatula. Fry over medium heat for 8 to 10 minutes or until it's golden brown. Invert the rosti onto a plate. Add the remaining butter and oil to the pan. Slide the rosti back into the skillet and brown the other side. Cut into wedges to serve.
Old-Fashioned Potato Salad
It doesn't have to be summer to enjoy your favorite potato salad. Potato salad is delicious as a side dish for any meal. There are many versions of potato salad including red potato salad, baked potato salad and Oktoberfest potato salad. However, nothing beats the flavor of Old-Fashioned potato salad:
Ingredients:
3 large eggs
5 medium potatoes
1 cup chopped celery
1/2 cup chopped onion
1/2 cup sweet pickle relish
1/4 teaspoon garlic salt
1/4 teaspoon celery salt
1 tbsp prepared mustard
ground black pepper to taste
1/4 cup mayonnaise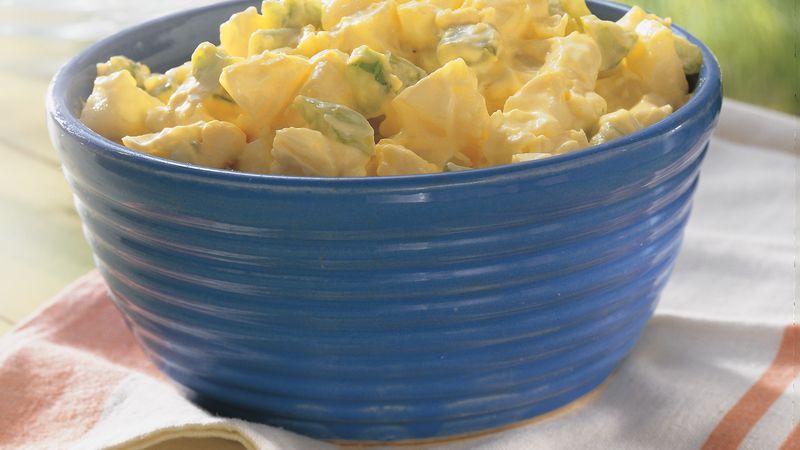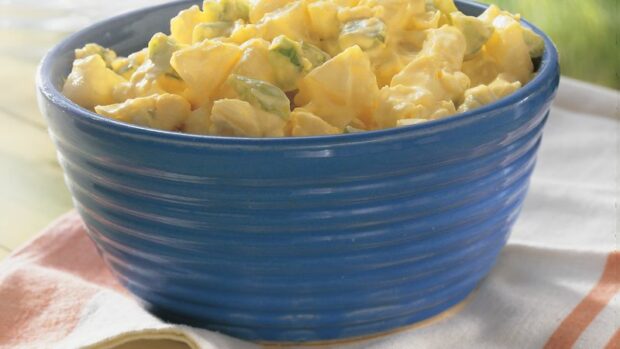 Bring a large pot of salted water to a boil. Add potatoes and cook until they're tender but firm. Drain, cool, peel and chop. Boil the eggs, cool, peel. and chop. You'll need a large bowl to combine the ingredients. Mix well and refrigerate to chill.
Baked Potatoes
Foodies insist the perfect baked potato comes from the oven. Pre-heat the oven to 300 degrees. Scrub the potato and slather it with olive oil and a little salt. Take a fork and pierce the skin several times. Bake for 90 minutes and enjoy with your favorite toppings.
Potatoes are healthy and can be enjoyed in so many ways. They're a perfect side dish for any meal. Try a new recipe and make the family happy.