Why Choose Dream Pairs Soccer Cleat?
Dream Pairs kids soccer cleats are available in a variety of designs, dimensions, and shades to fit every kid's needs. Whether your child is just starting or they have been playing for years, Dream Pairs has the perfect cleats for them!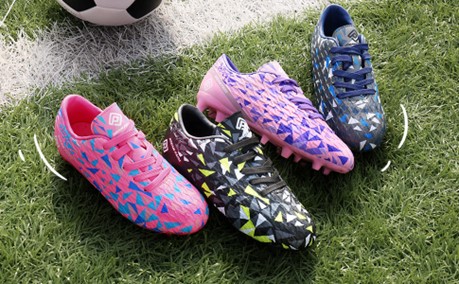 Dream Pairs cleats are available at an affordable price, which makes them a wonderful choice for parents on a budget. I would like to share my story. I was looking for something to improve my son's soccer experience, and I came across these kids' soccer cleats from Dream Pairs. The company provides a wide variety of cleats for kids. I would love to share some of its qualities:
Dream Pairs Soccer Kids Cleats Specifications
The cleats are available in both boy's and girls' sizes and feature a variety of colors and designs. Dream Pairs has great options for kids' soccer cleats made from high-end materials. These cleats will help protect your child's feet from damage while they play and look great.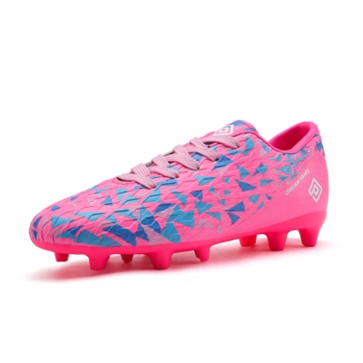 Synthetic outsole
These cleats are made with a synthetic outsole that offers superior durability and cushioning, making them perfect for kids who love to play hard all game long. Plus, these cleats' bright, colorful design is sure to get your child excited about playing soccer!
Cushioned insole
The Dream Pairs kid's soccer cleats provide a cushioned insole for all-day comfort. This design also includes a breathable mesh upper, so your little one can stay cool and dry during play. Plus, the synthetic leather construction ensures durability.
TPU molded cleats
These cleats are made from durable TPU material designed specifically for kids. They give your champion significant support and make sure they can play soccer without difficulty.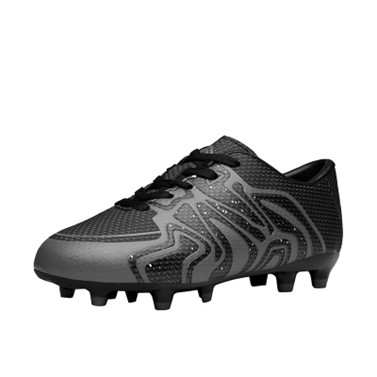 Thermoplastic Polyurethane sole
These cleats are made of thermoplastic polyurethane, a material that can run long and provide a good grip. The uppers are comprised of microfiber, allowing air to circulate freely, keeping feet cool and fresh.
Rubber molded cleats
Kid's soccer cleats provide significant protection for your child's feet and can erase your worries and concern about your child's safety. They are super easy to clean; just take a damp cloth and wipe down the stains.
Perks to Buy Dream Pairs Soccer's Cleat
Color range
The Dream Pairs Soccer Cleats is known for its stylish and sleek design. The brand understands that children want their favorite color outfits and shoes; that's why these shoes have an extensive color range.  These shoes will brighten up any child's soccer game from neon green to hot pink.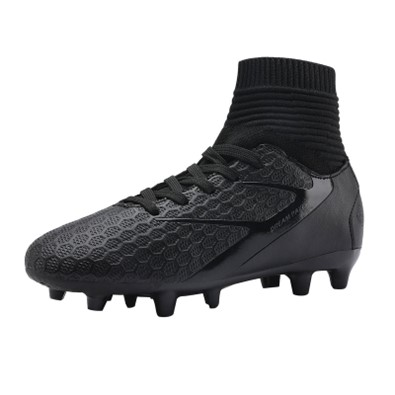 Comfortability
We all know how tiring and energy-draining the soccer game is. Finding comfortable cleats is a very important factor that can't be ignored luckily, there are some great kid's soccer cleats out there that will make your child's experience much more enjoyable!
Durability
One of the most comfortable pairs of soccer cleats you can buy for kids is made by Dream Pairs. Not only are they stylish, but they also feature a soft and flexible upper that is perfect and delicate for kids' feet. The construction of these cleats makes them durable, so your child can wear them for years.
Assured Safety
Dream Pairs is the leading and top-notch manufacturer of soccer cleats for kids. Their cleats are carefully designed with features that ensure your little one's safety on the field. This footwear has a slip-proof, durable soft outsole and lightweight construction for elevated comfort. Look no further than Dream Pairs if you're looking for soccer cleats to give your child assurance on the field.
Balance
Dream Pairs's kid's soccer cleats perfectly balance performance and protection. The cleats feature a light, flexible sole with a durable construction, so your child can stay on their feet during even the most intense play.
Stylish
The brand makes the best soccer cleats for kids. They are stylish and comfortable, perfect for kids who want to rock the game with style.
Variability
These cleats are versatile and can be used for various activities, such as playing football or soccer, running, or even playing in the park.
Lightweight
The mentioned soccer cleats are made with a soft, lightweight synthetic material that makes them perfect for players of all ages. Whether a young player is just starting or an experienced player looking for new shoes, the Dream Pairs soccer cleats are a great option.
Affordable
Soccer cleats are an affordable way to improve your game. You can anticipate playing them for many years without worrying about constantly replacing them after a few months because they are created with high-quality components and construction.
It can be challenging to select the ideal soccer cleats for your child. You want them to have comfortable and durable shoes to handle all the playing they will likely do throughout their soccer career.
As a Dream Pairs soccer mom, one of the most important things to me is finding soccer cleats that fit my son's feet well. I love that Dream Pairs offers both boy and girl versions of their kids' soccer cleats, so I can be sure he's getting the right size and style. So, I recommend this product to everyone who wants to give their kids comfortable soccer cleats