Here's the truth – many new parents don't know which photos are the best to capture and what is worth photographing each day or moment during their child's first year.
What if there was a way that you could have a photographic memory of all these milestones from being born till they're one? We say grab a camera!
Here are some ideas for photographing your newborn during the first year.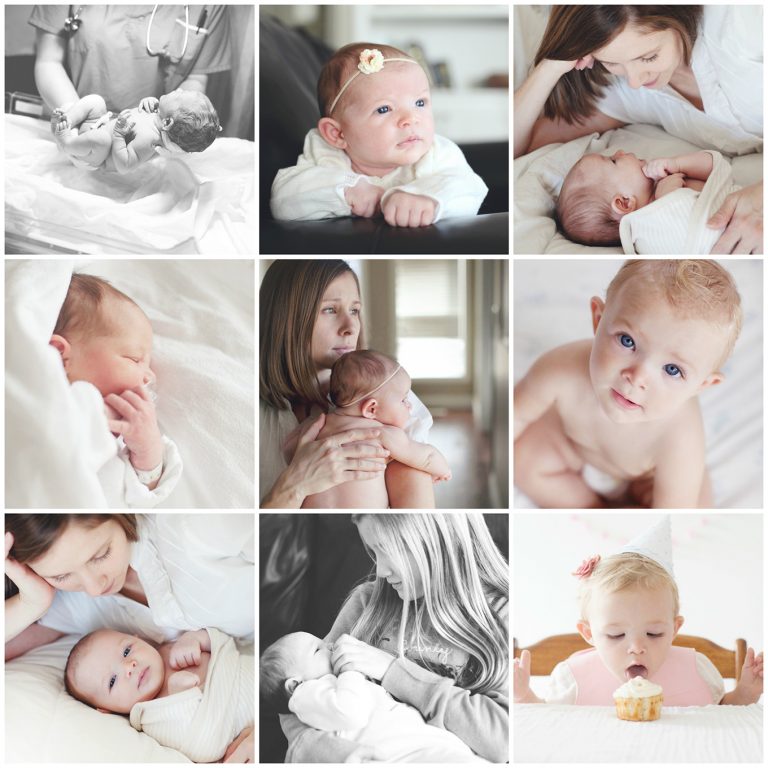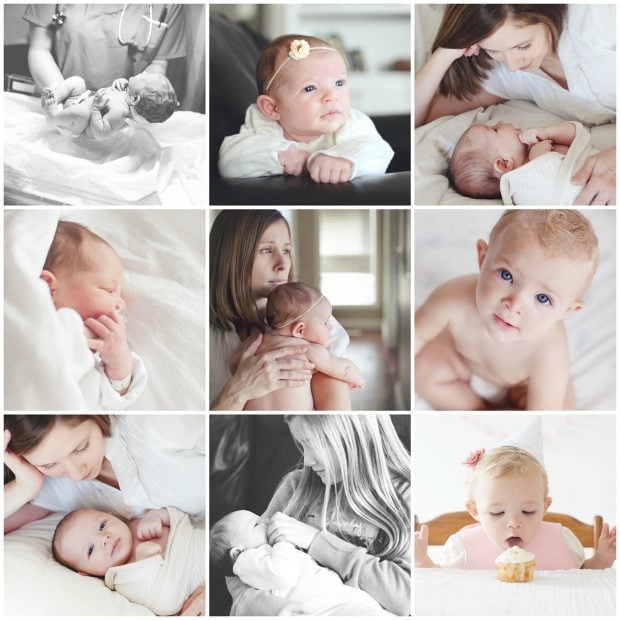 At the Time of Birth
Undoubtedly it will be the most memorable day of your life. Emotional rollercoaster exhaustion, awe, and a tepid quantity of affection, this is a day that you will cherish for the rest of your life. You will want to keep a record of every single moment of this day. Keep pics of the nurses, doctors, and all the family members there who made sure that your baby's birth was a smooth one.
Welcoming Your Baby to Home
Remember to document and capture every moment of your child's very first time at home. With plenty of photographs and videos of it all, you will be able to create a memorable storytelling experience.
First Meeting With Family and Friends
When you introduce your baby to your family and friends for the very first time, be sure to capture these precious moments. As your baby gets older, you will enjoy revisiting the first time they shared their memories with their loved ones.
Document the Mom Time and Cuddles with Dad
Make sure to record enough of your personal moments with your child throughout the entire year. Don't miss to add an individual touch using personal anecdotes and tales of the experiences during your journey to parenthood.
First Splash in the Tub
As you begin to adjust to life with a new baby, the first bath may seem insignificant at first, but in time, it will be something you will remember for the rest of your life.
Capture the First Smile
Your baby's first laugh or smile could happen in a split second, and it can be difficult to record it. Ensure that your camera or phone is near to capture the next moment. Don't forget to note the date as well.
First Stand up
Pat yourself on the back if you capture this moment – whenever it occurs. Your child won't stop and smile for their photos, so it will be great to capture the moment when they first discover they can control their body.
First Crawl and First Steps
In no time, your little one is likely to be moving. It is such a precious moment when your baby discovers that they can move, and it's up to their own strength. Keep your camera nearby to capture the moment and track the date and time.
First Gobble
As you document the first time they try solid food, you will see if your child is going through a fussy phase. A huge milestone for any parent, this is one you don't want to miss!
First Birthday
This is a very special day in your child's life. Your baby will eventually grow up to be a toddler and have many memories of this day. To make the most out of it, you must arrange a party in advance to get all your family and friends together. Create photo booths with your baby's backdrops, and make sure that you capture plenty of photos with them.
First Words
It's the moment you have been waiting for and is usually one of the most anticipated milestones for most parents. It may begin as a blur of cooing and babbling until suddenly, you will hear the first words. As soon as the sounds change into actual words, you will want to keep the moment forever.
Fun at Play
As your baby grows, they'll be more interested in their expanding assortment of toys. When your child gets new toys, it will be fun to document their experience with them. Get creative with some experiments, such as painting or sticking things on their nails or eyes. Don't forget to mark the date on the back of your photos.
First Haircut
A before and after photograph is the most effective method to toast your baby's first haircut.
Conclusion
It is a beautiful way to capture an idea of your child's interests and if they have any special talents from a young age. Although it might seem insignificant and at times difficult, we can assure you that each of these milestones during your baby's first year will have a special place in your heart for a lifetime.