It's no surprise that shabby chic and vintage have been in for a while now – in regards to both fashion and home décor – and they aren't going anywhere anytime soon. Although there are many places to buy shabby chic interior design items, it seems to be a design trend that lends itself very well to the DIY genre. Whether you are interested in investing in larger furniture items to complete the look, or merely through accents like signs and wall hangings, here are a few projects to try your hand at achieving this shabby chic look on your own.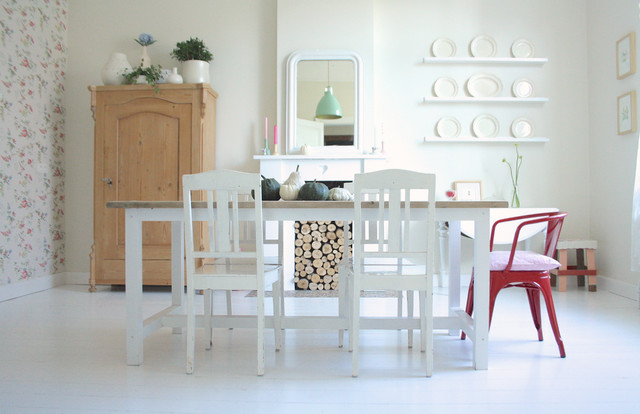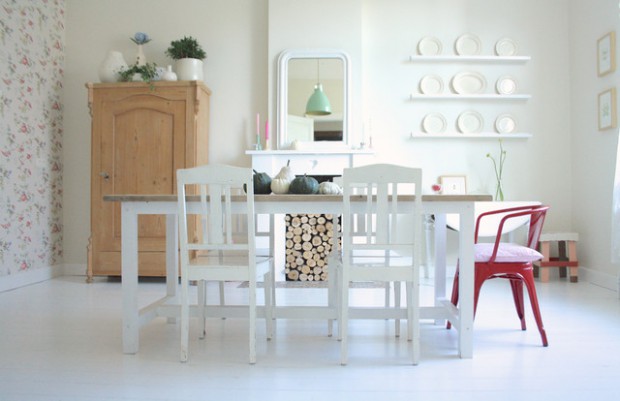 Shabby Chic Coffee Table
Aside from perhaps your sofa, your coffee table has the potential to be the center point of your living room design. Or at least, this repurposed treasure certainly will be. Quite simple and unique, here is how to complete this look:
Buy a wooden window frame and the wood to create the box frame and bottom, as well as the legs, hinges, and handle.
Cut wood to measure window frame.
Paint all wooden components with the desired paint color or stain. Legs can be the same color or a different color for accent.
Fix legs to the bottom of the box frame built and fasten window frame to the top by attaching the hinges.
Finish by attaching external handle

Vintage Clock
Sometimes the best thing to give your vintage décor inspiration that timeless look is to go with a good vintage timepiece. Retro wristwatches like these, some as far back to the 1950s, always manage to look great mixed with modern clothing, therefore, a good vintage clock is no different and can pull an entire room together. This is especially the case with a kitchen, when it can be a struggle to counteract the modern appliances. We don't all have space for a grandfather clock, and while some of the smaller vintage wall clocks can really lend a lot to a space to give it that vintage appeal, sometimes getting a little unique with a DIY clock is all that's required. We came across this neat idea for clocks created out of old books with vintage covers. It is indeed something that captures the attention and jumps off the wall. Incredibly easy to do:
First choose your hard cover book and a cheap wall clock.
Then you remove the clock's hands and motor.
Drill a hole through the book's cover in the center (only large enough for the clock's motor rod to fit through).
Reassemble the clock motor inside the book's pages (you will have to cut into the book to place the motor).
Close the motor into the book and reassemble the clock hands on the motor rod now coming through the front cover.


Shabby Chic Bathroom Holder
Bathrooms are another place, with all of their modern designs, to try to incorporate that shabby chic. If you own your own home and can incorporate an antique clawfoot bathtub and antique towel holders, then this is a very bold and obvious way to go. On the other hand, if you are renting and are in a bathroom that you can't alter, especially if it only contains a shower instead of a tub, then this DIY mason jar bathroom holder is a good way to go.
Buy mason jars, a plank of wood, hose clamps, picture hanger kit, and chic wood stain.
Stain the wood in the desired shade and allow it to dry.
Drill a hole in the wood and secure the hose clamps in the desired areas to hold mason jars.
Nail picture hangers to the back of the board in order to hang the board on the wall.
Secure mason jars in the hose clamps and add desired items.