We talked about it in the article about the trend colors for spring, but now we dive right in and tell you how to wear it. This color transmits calm, and peace and can be combined with both soft and more daring tones, resulting in very different effects.
Colors that go with light blue/baby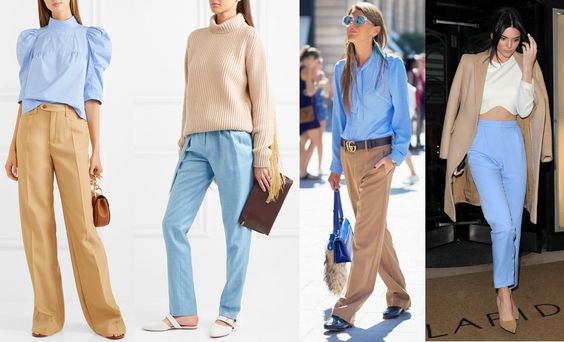 A color that at first glance may seem simple, but nevertheless hides many nuances and possibilities. If you are one of those who bet on the trend, this month you cannot pass without knowing in depth what colors to combine with the baby blue that everyone is talking about.
Baby Blue and Denim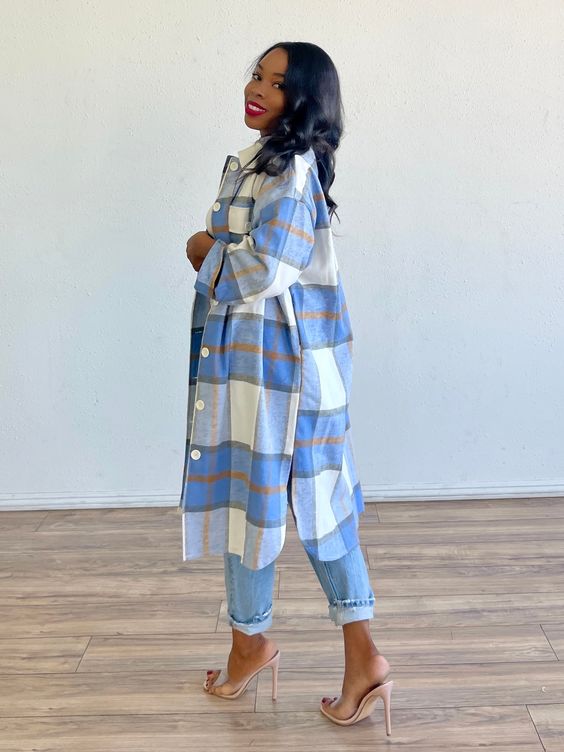 Being first cousins, it is easy to guess that baby blue will combine perfectly with any denim garment. We can define it as the perfect combination: chic and elegant, but without losing that trendy touch that we love. Perfect for your office looks, especially if your intention is to go formal but not too elegant. Without a doubt, the perfect balance!
The look that we propose in this case is basic, which makes it perfect to always be ready whatever the occasion. An ideal baby blue blazer combined with a plain white T-shirt and the jeans that best suits you. 
Baby Blue and 
Orange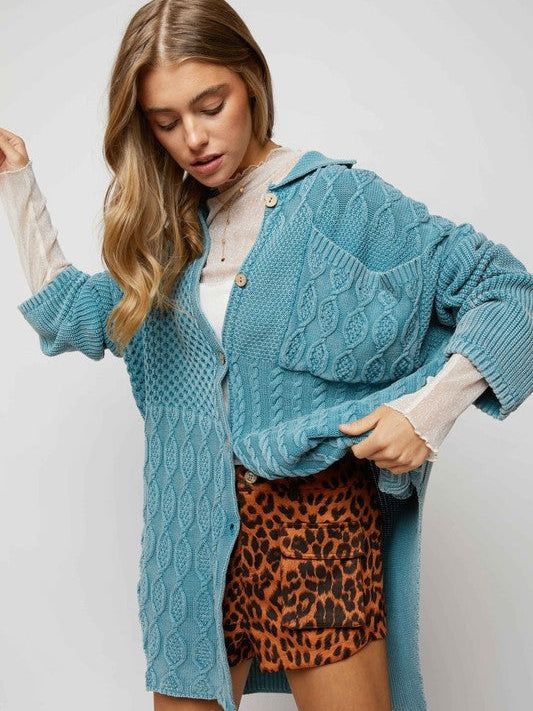 We told you about it at the beginning of the post, and that is that baby blue works well with both the softest colors and the most daring ones, and we are going to demonstrate it to you by combining the color of the month with a warm and daring tangerine that could become your favorite. the favorite choice for sunny spring days.
For this look proposal, we were inspired by the quintessential queen of chic: Victoria Beckham. She doesn't wear flashy colors often, but when she does, she always does it in an aptly balanced way. Get flowy pants and combine them with a basic baby blue shirt. As a finishing touch, resort to loafers that will become the perfect way to complete your super look. We're sure Miss Beckham would give you an A!
Baby Blue and 
Beige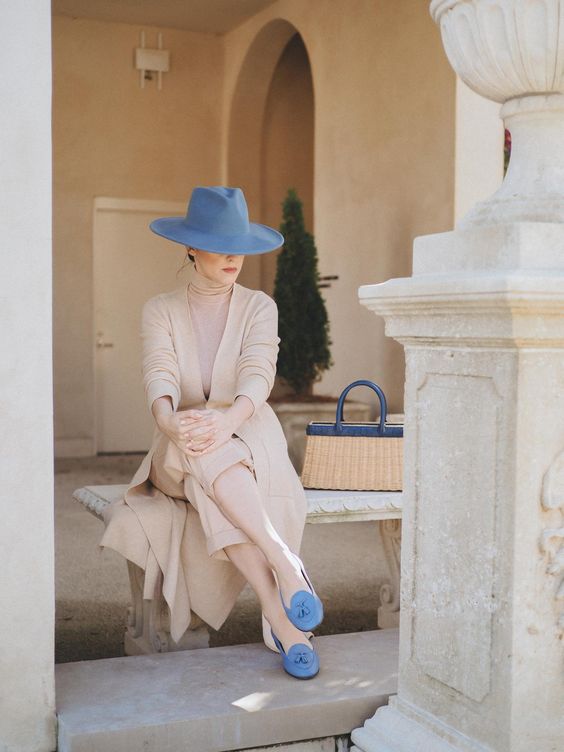 Blue and beige combine so much that they are capable of creating the most successful looks if you are looking for something formal without losing an iota of trend. Combine baby blue with beige, neutral, and nude tones.
The perfect combo for your office outfits if you want to transmit that empowering tranquility that is so feminine and current.
On this occasion, we chose to propose a wrap skirt, in heavy cotton, to make it more structured and formal, and we combine it with a blouse with feminine details to make the look more special. Doesn't it seem ideal? We love it!