T-shirts are a staple of basically any wardrobe. Used underneath clothing, they can serve as a barrier between the body and other clothes. As a stand-alone item, basic tees ensure you're covered without worrying about distracting graphics getting in the way of your looks or message.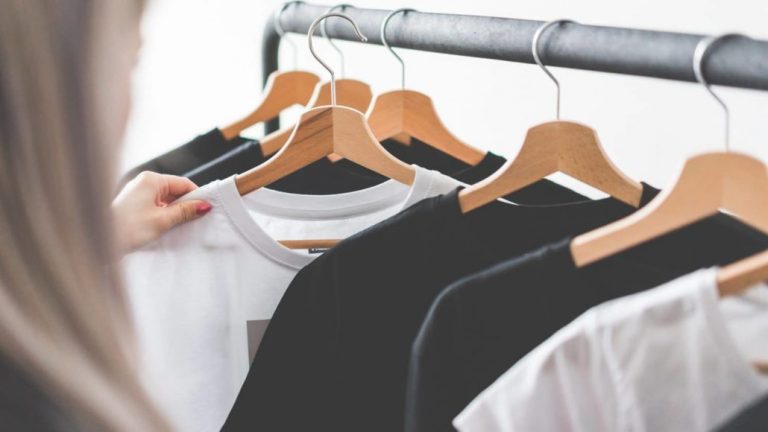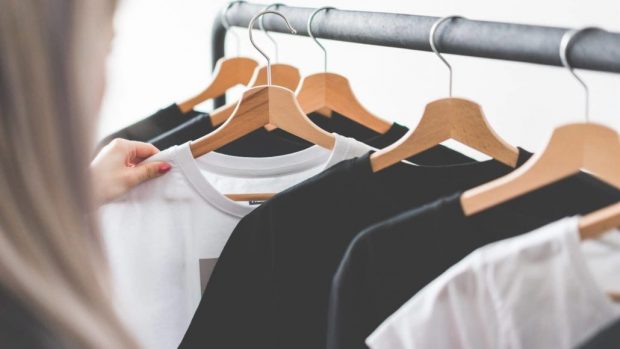 "Into the AM's" basic tees are velvety soft, made of a breathable, preshrunk, and stretchy cotton-polyester blend, and come in "standard," "v-neck," and "essential" varieties. The  "Standard (basic) Tees" come in the following colors: black, charcoal, white, heather maroon, indigo, gray, military green, navy, Tahiti blue, green, mint, warm gray, and stone gray. "V-neck Tees" come in black, white, charcoal, military green, navy, and gray. Both standard and v-neck varieties have an "Into the AM" logo on the front. "Essential Tees" come in maroon, black, navy, white, and charcoal. All varieties come in sizes XS – 4X. The shirts are perfect for any occasion:
Chilling on the beach
Wear as an undershirt
Slip-on for a barbecue
Don one to go to the movies
Display while going around town
Use as casual attire for working out
Show your style by wearing it anywhere
Care & Instructions
Wash the basic tees in cold water with like colors – dark clothing with dark colors, light clothing with light colors, whites with white. Turn t-shirts inside out. Tumble dry. Don't iron.
Graphical Tees
Want something with a bit more interest? "Into the AM's" got you covered with their monthly T-shirt club. Sign up, and every month you'll have a new graphic shirt delivered to your door. You'll be the envy of all your friends. Order yours here.
Cost
| | |
| --- | --- |
| Description | Price* |
| Basic Tee (individual | $19.95 |
| Basic Tee (custom 3-pack) | $49.95 |
| V-neck Tee (individual) | $19.95 |
| V-neck Tee (custom 3 pack) | $49.95 |
| Essential Tee (individual) | $19.95 |
| Essential Tee (custom 3 pack) | $49.95 |
| Mystery Tee (each) | $9.95 |
| Graphic T-shirt club | $14.95/month |
|   | * Plus applicable shipping, handling, & taxes |
A word about colors and sizing availability
Not all colors or sizes are always available. If you see a product you would like that's not available in the color or size you want, let the company know, and they'll tell you when they get them back in stock.
How to order
Choose the item you want and click the "Add to Cart." Fill out contact information and make sure to subscribe to their newsletter to get updates on sales. Don't want to fill out the information online? Call 888-438-5443 to talk to one of their sales team.
Shipping & Handling**
| | |
| --- | --- |
| Location & Type of Shipping | Days of shipping |
| United States |   |
| Standard* | 5-8 |
| Expedited | 2-3 |
| Overnight | 1 |
| Free standard shipping for US orders over $85 |   |
|   |   |
| Canada |   |
| Standard | 8-15 |
| Express | 1-3 |
| Free standard shipping for Canadian orders over $120 |   |
|   |   |
| International |   |
| Economy | 8-15 |
| Priority | 1-3 |