Finally, we can start going barefoot again now that the heat is on and the dress season is here for real. And after putting away winter's baggy and dark outerwear, we are ready for both warmer weather and an invigorating injection of color into the wardrobe. This season we see a lot of light blues, but also, for example, bright pink and bright green that is left over from autumn. So put your muted clothes on hold for a while and cheer up both yourself and those around you with something really colorful. We have collected 16 wonderfully colorful summer dresses in different models that offer something for all tastes and body types.
Wrap dress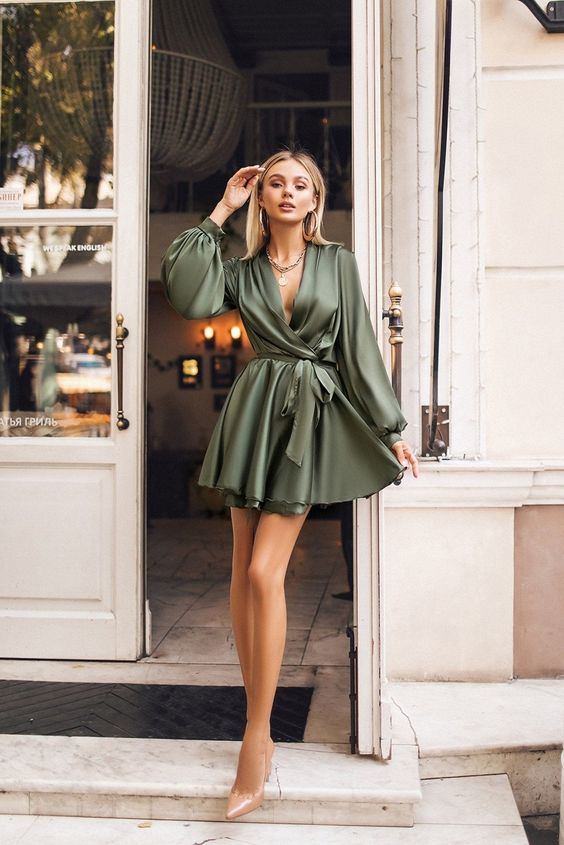 Dress in a figure-flattering wrap model in a lovely and trendy shade of green.
Ruffle dress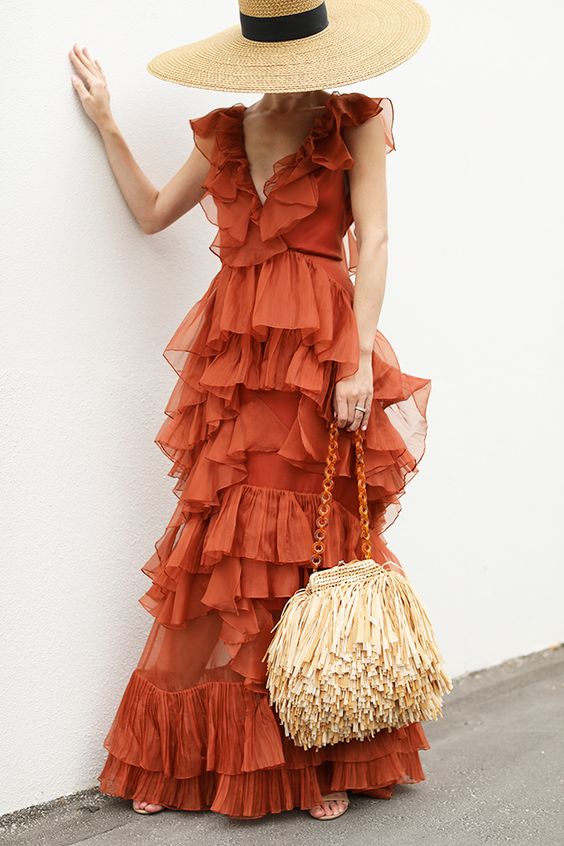 Festive ruffled dress in a nice apricot summer color.
Two-tone maxi dress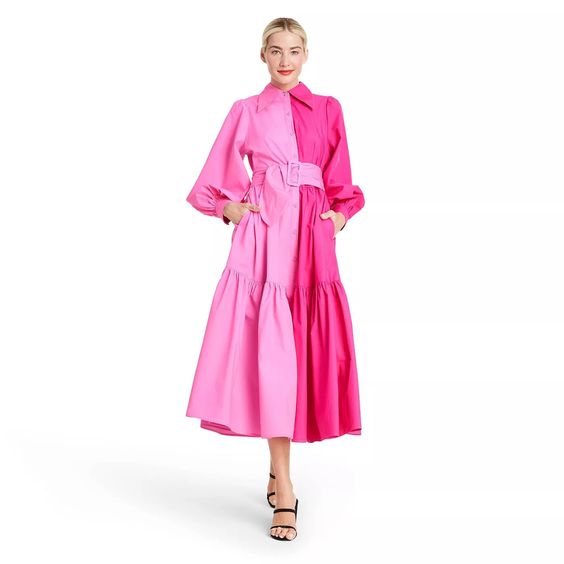 Beautiful two-tone dress in maxi length that is guaranteed to make you the center of attention.
Long dress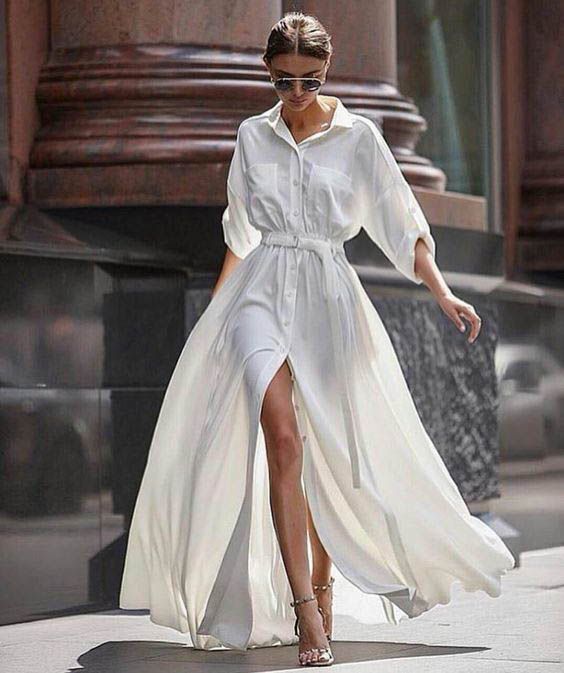 Elegant, calf-length satin dress with a wrap-around neckline.
Patterned maxi dress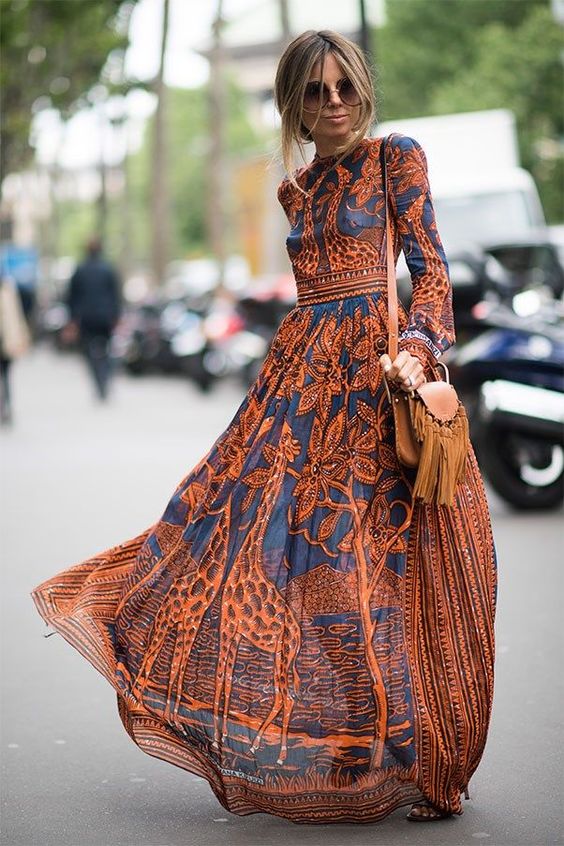 A real summer dream! Beautifully patterned maxi dress with short puff sleeves.