A Wi-Fi thermostat connects to your home's wireless Internet service and lets you remotely check and change the temperature in your home from an app on your smartphone or tablet. When Wi-Fi thermostats first came out, the buyers were mainly snowbirds who wanted an alert if their furnace conked out while they were down south. That's not the case anymore. In fact, Wi-Fi thermostats are quickly becoming standard equipment for new homes.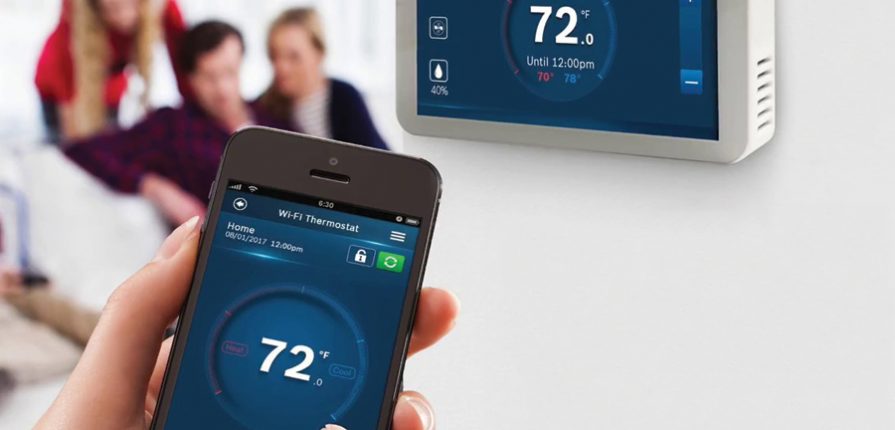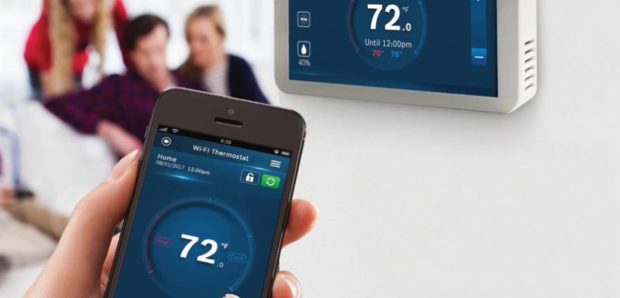 When you make the switch to a smart thermostat, you're in control, from the comfort of your couch or if you're away from home – you're smartphone keeps you connected. Want more? Connect your smart thermostat to an Amazon Alexa device or Google Assistant device and then you simply tell the thermostat what temperature you want, without getting up.
Stable temperature and humidity is often an essential factor to avoid costly and irreparable damage to property and possessions. The critical alerts from a remote temperature sensor will allow you to take preventive measures before the temperature or humidity reaches destructive levels.
If you're considering upgrading your thermostat, here are a few reasons to consider Wi-fi Thermostats over traditional ones.
Wi-Fi thermostats help keep you comfortable, no matter what the conditions. And because Wi-Fi thermostats are smart, they learn along the way. Wi-Fi thermostats learn your schedule and preferences, making it easy to be energy efficient by letting the thermostat handle the dropping and raising of the home's temperature while you come and go.
A Wi-Fi thermostat is equipped with sensors that detect when people are up and active in the house. This allows them to note the times when you and your family are in the house (mornings, evenings, etc.) and when you are gone, which helps with scheduling.
Wi-Fi thermostats give you more control with their user-friendliness. This ultimately results in more energy-saving. Ideally a smart wifi thermostat can pay for itself. Wi-Fi thermostats can save you around 20 percent on average per year.
A smart thermostat also provides energy reports about how much power you are using. Also, they show how your energy use has changed over time, and how much this is likely to cost you. As a result, these reports are typically bundled with tips on how to adjust temperatures to save money as well.
Looking for the perfect way to control your heating and cooling costs? It might not be your HVAC system; it may be your thermostat instead. Install a WiFi thermostat today and start taking charge of the efficiency of your home.