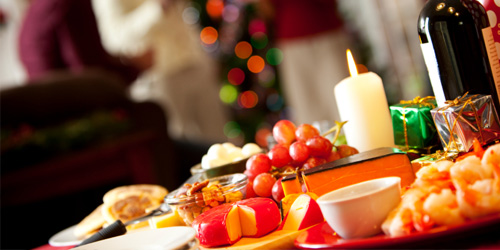 As winter comes, you might be a bit stuck for ideas about what to do for your next party.  In the summer months, people tend to host parties outdoors and it makes hosting get togethers a breeze.  Things become a bit more complicated when the weather turns colder and you cannot spend the time outdoors.  If your house or venue isn't big enough to host an event, you can still hire marquees that are suitable for all weather conditions, and they come in a range of sizes too. Of course, choosing a reputable provider of marquee hire in Melbourne is extremely important, as you'll need a good quality marquee to make sure your guests stay out of the cold. Once you have your cosy environment sorted, the rest will just fall into place.
How to seat your guests
Once you have your winter venue decided, be it indoors or out (in a marquee), you can then consider all the finer details needed to make your party perfect.  Choosing what type of furniture you want, how you want the room laid out, and what kind of ambience you are looking to achieve, are all things to consider.  You might like round tables to enable people to socialise easily and get to know other guests at your party. On the other hand, long rectangular tables enable many people to be sat together.  These smaller details have a real impact on the overall atmosphere of a party so are worth considering.
Considering heating
Remember if you are having a marquee winter party, that you will most likely need some kind of heating to keep your invitees nice and cosy.  As well as that, you can decorate your room in a range of different ways to create an intimate gathering.   For example, soft pastel blues and purples can create a snowy feel; whereas bright bold colours might contrast the weather outdoors, but will definitely give it a fresh feeling. It could be that your party is a black tie occasion, so furnishing your room with silvers, blacks and whites will bring sophistication and glamour to the party.
Food and Drink
Once the venue, decorations and finer details are all in place, all that is left to consider is what food and drink you are going to provide.  It may be that an informal buffet style is just what you are looking for; on the other hand a sit down meal with waiter service could be just the ticket. Whatever you choose, there are many companies out there that will help you to create the perfect winter party meal.  You could even create a summer BBQ indoors in total contradiction with the weather; this will certainly put a smile on any summer loving, sun worshippers face.
Entertainment
If you have younger guests, it may be wise to consider how you will keep them entertained.  There are many great magicians or children's party entertainers who can keep the little ones busy and occupied, allowing the parents a chance to unwind and relax.  A craft station where children can enjoy some colouring may be just what you need if you're on a budget, as many craft packs can be picked up pretty cheaply. If you're looking to entertain everyone, then consider giving your guests (young and old) the chance to have a boogie on the dance floor with disco lights and a DJ. For more formal occasions, perhaps a stringed ensemble to play 'background' music will create the right ambience.  These small details can really impact on the evening and should not be overlooked.
With all these factors considered, the final thing you have to consider is dress code and what you will wear on the night.  Giving a bit of guidance to your guests will mean that no one is left feel too over or under dressed.  Then all that is left to do is to sit back and relax on the actual night and enjoy the fun and frolics yourself.