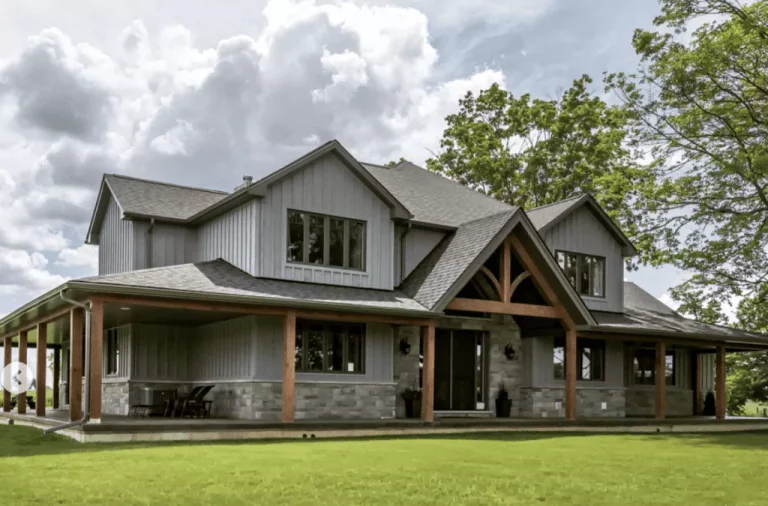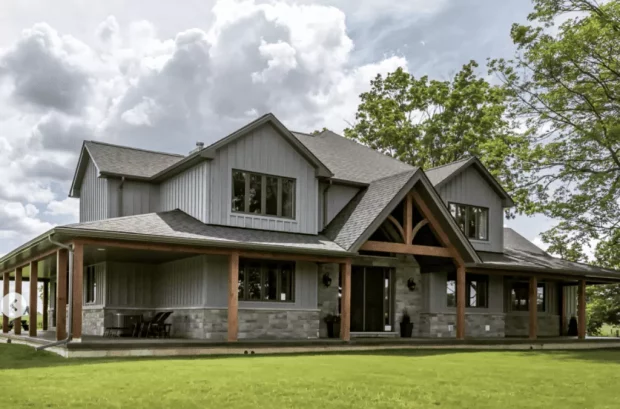 The word "barndominium" is a combination of two words – barn and condominium, but if you want an easier explanation, it simply refers to a type of steel building with a non-traditional structure. These buildings can be used for commercial and residential uses because the storage area is large enough to be lived in.
So, if you want to learn more about this type of building and how much it costs, then this article is the right guide for you.
What is a Barndominium?
Before going into detail about types of barndominiums, it's important to further clarify what a barndominium is. As we mentioned, this is a type of a large steel building and it can sometimes feature a horse stable. Many barndominiums have been transformed from barns to homes, but people have recently started constructing brand new ones.
They have many advantages when compared to traditional homes:
Affordable and quicker to build than traditional houses
Low maintenance
Space flexibility
Lower insurance costs
Benefits of Constructing a Barndominium
Recently, barndominiums have gained huge popularity and for good reason. They come with many benefits, which is why people prefer this type of home.
Quick Construction
Metal sheets are easy to mold, so it makes sense that a barndominium can be constructed more quickly than a traditional home. So, if you need something quick to live in or house a business, a barndo can work great because it's made of steel frames and metal sheets.
Flexible in Appearance
One of the many reasons why people opt for a barndominium is because of its versatility when it comes to appearance. Whether you want simple, elegant, modern, or farmhouse style, you can have it all. More often, you will find them in a sleek farmhouse design style, which is becoming increasingly popular.
Long-Lasting
No one wants to move from one place to another, and what better way to stay settled than a barndominium? They last for a long time because they're made of metal, so they endure most anything, thus becoming more durable.
What is the Cost of a Barndominium?
With all the hype they're getting, everyone is interested in what they cost. Are they expensive? The answer is no! Barndominiums cost a lot less than traditional homes because they're easy to construct and they take little to no time to build. However, there are some factors that affect the cost:
Square Footage
Usually, a barndominium may cost around $90-$160 per square feet, which isn't bad. In total, that would cost an average of $150,700 which seems expensive, but compared to traditional homes, this is much more affordable.
Barndos use shells, which cost $26 per square feet – again, super affordable. This basic shell includes every essential thing that one needs for a comfortable living such as washroom, sinks, slab, electricity, etc.
Utilities
This is self-explanatory, but you need to choose wisely when it comes to your barndo utilities. You should carefully choose the furnishing, wiring, and flooring so that you can save some money and have a well-decorated barndominium.
Flooring Types
Speaking of floors, barndos have a variety of flooring options that you can choose from, but it's always important to know something about them, so you make the best decision. Let's take a quick look at 8 types of barndominium floors and what they're best used for.
Tiles
Tiles are great, and your barndo house needs to have heat management. Tiles made of ceramic or porcelain are great at managing heat. Tile floorings can be found in a variety of different colors, designs, and finishes, to match the interior of your barndo. All you need to do to is mop them regularly with a cleaner and you're good to go.
Stone Flooring
Natural stones are an excellent option if you want to spice up your interior. Stones like sandstone, granite, and marble handle heat more efficiently. They require minimal maintenance and they're budget-friendly.
Laminate Flooring
At first sight, laminate flooring resembles tiles and wooden flooring, but this a more affordable option. Laminate is a multi-layer synthetic wood,  which ensures durability in the long run. It manages heat perfectly and resists water to some extent. In terms of maintenance, you can get away with a regular mop.
Engineered Wood Flooring
Engineered wood flooring is another great option if you want to add to your interior decoration. They are sturdy, long-lasting, and aren't affected by the temperature. This flooring is quite affordable and requires minimal maintenance.
Stained Concrete Flooring
This type of flooring is truly eye catching and a great option for your brandominium. Stained concrete looks amazing anywhere, especially in the bathroom because it's easy to clean and has a fantastic finish. The good thing is that they come in different colors or stains, so you can find the one that best matches your barndo.
Vinyl Flooring
If you have kids who are constantly running around, vinyl floorings are the way to go. They're waterproof and great for kitchen or bathrooms, where most messes happen. Also, they last for up to 20 years, so it's a worthy investment. They also resists stains or scratches, so you're good to go.
BrickWeb Flooring
If you want to spend as little time as you can to install flooring, then BrickWeb flooring is just what you're looking for. These are made of high-quality materials that look exquisite, especially in laundry rooms. If you're thinking your feet will feel cold while walking on it, don't worry; this type of flooring is just like the rest.
Gravel Flooring
If you're planning on using your barndo for a workshop or storage, then gravel flooring works wonders. This is one of the least expensive flooring options for barndominiums, so if you don't care about your floor not being level, gravel is perfect.
After all, it's made to be used in storage and not areas where you live.