The glaciers in Alaska. The mountains in Colorado. The beaches of Hawaii, California, and Florida. These are places most Americans know to go when they are looking for gorgeous scenery and a wondrous vacation. However, many of these spots have become uncomfortably popular, and nothing kills a sublime natural moment like other tourists crowding to get the same views.
Fortunately, the places you know aren't the only American destinations with outstanding beauty. If you are ready to take the road less traveled — and be rewarded copiously for it — you should head toward any of the following states for your next domestic vacation.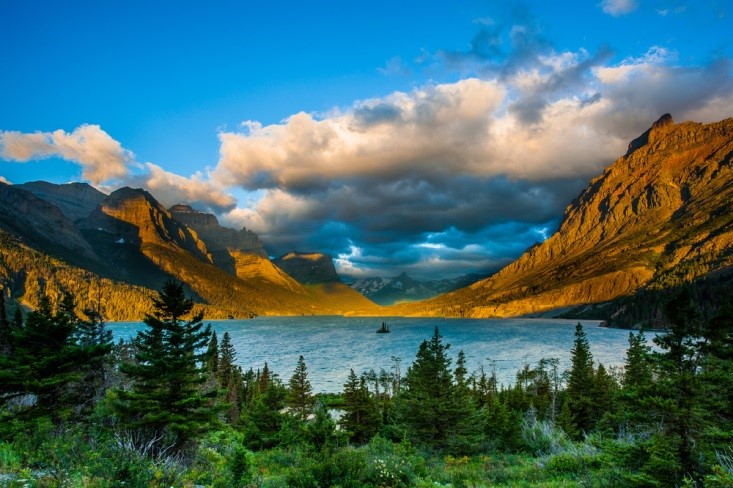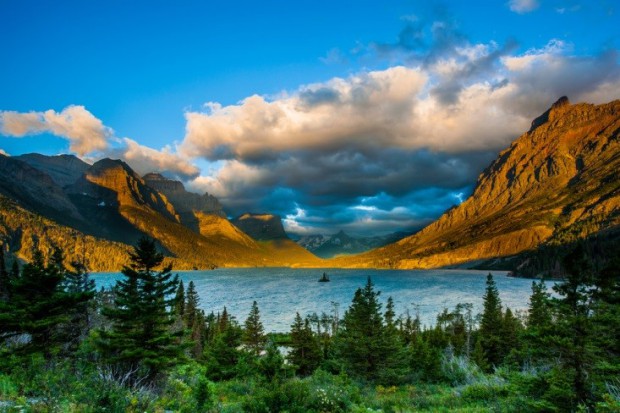 1. Arizona
The word "desert" usually dredges up images of sun-scorched sand and little else, but the Sonoran Desert in Arizona is actually incredibly lush with unique vegetation and geology. Simply driving through miles of towering saguaro cactus, full palo verde trees, and copper-red boulders should be enough to convince anyone that there is more beauty in Arizona than just the Grand Canyon.
2. Arkansas
The Ozark Mountains start in Missouri, but they become terrifically beautiful only in the wilds of northern Arkansas, especially around the serene Buffalo River. Here, the forests are dense and scenic, with thousands of pristine spots for camping, fishing, hiking, and more. Whitaker Point, a precarious crag that provides breathtaking panoramic views of the park, is just one highlight of the vast Arkansas beauty.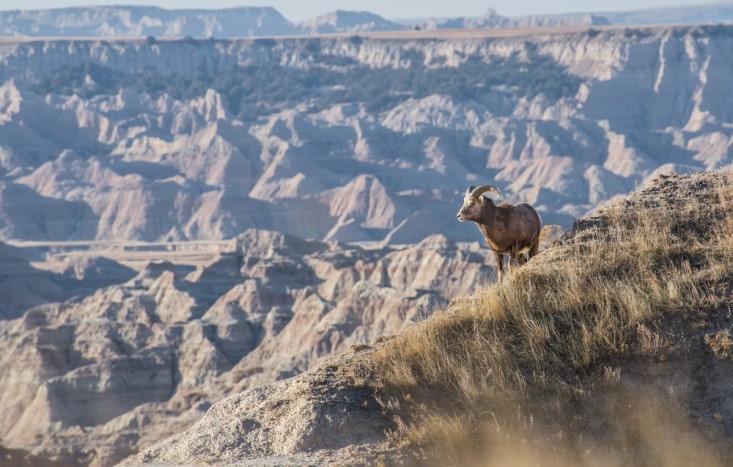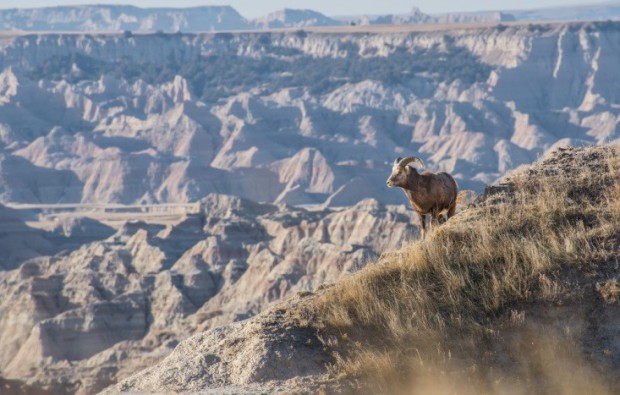 3. Montana
Sparsely populated and far from cultural centers, Montana is an easy state to forget. However, it is just that lack of population which has preserved the state's inherent natural beauty. Glacier National Park is much less popular than other natural attractions to the south, but it boasts whiter peaks, greener forests, and bluer water than you are likely to ever see anywhere else. Plus, with more than 763 pristine mountain lakes, the place demands you buy a boat. Perhaps a trip to Montana could be the time to donate your older boat and purchase a new one for your family?
4. New Mexico
Aboveground, most of New Mexico looks like any other scrubby desert, but when you head below, you will discover a magnificent secret. The Land of Enchantment's Carlsbad Caverns are some of the most extensive and dazzling caves in the United States. With more than 119 known rooms — one of which, the Big Room, is more than 4,000 feet long, 625 feet wide, and 255 feet high.
5. South Dakota
With a name like "the Badlands," most travelers wouldn't expect to find beauty in this national park, but the bare buttes in southern South Dakota are actually quite stunning. The colorful rock of the buttes, carved for millennia by water and wind, take on fantastical shapes. In fact, many visitors liken the space to a natural stage where bison, pronghorn, and bighorn sheep put on a show. Additionally, the park is home to the world's richest mammal fossil beds, which means the Badlands have been a wild theater for millions of years.
6. Tennessee
If you have ever wondered about the verse "purple mountains majesty" in the patriotic tune "America the Beautiful," you need look no further than Tennessee's Great Smokey Mountains to understand perfectly. Branching from the longer, wider Appalachian Range, the Smokies are a smaller mountain group that is simply stunning. During dawn and dusk, the mists covering the peaks take on a purple hue, making the land feel absolutely magical.
7. Texas
There are plenty of stereotypes associated with the Lone Star State, but natural splendor usually isn't one of them. However, numbers alone guarantees a handful of outstandingly beautiful spots around Texas. Here are some of my favorites:
Hamilton Pool. Outside Austin, an underground river's cavern collapsed to form a natural spring where visitors can splash in a massive grotto.
Gypsum dunes. Bright white and sparkling, the tall dunes made of salt in southwest Texas are unlike anywhere else on Earth.
Matagorda Island. Texas's beaches are some of the state's best kept secrets; this island in the Gulf of Mexico is like a small natural paradise replete with nearby reef.
San Antonio River Walk. Augmented with a line of small boutiques and local restaurants, the walk along the eponymous river is cool and thrilling.
8. Utah
Most people know exactly two things about Utah: winter sports and the LDS church. While the northern stretches of this Southwest state certainly is an excellent place to strap on skis or a snowboard, southern Utah is home to some of the most fascinating natural structures in the U.S. The canyons of Zion National Park offer the most exhilarating hikes in America, and Bryce Canyon contains marvelous red-orange spires of rock. Plus, these two parks are just 50 miles from one another.