Although the typical attire sported by athletes is intended to protect them and help them to perform to the best of their ability, many of the world's greatest athletes are also responsible for spreading trends like wearing iced-out gold chains or donning high socks with shorts. Even if these players aren't necessarily wearing these styles on the court (or field), they're still grabbing the public's attention and influencing the world of fashion.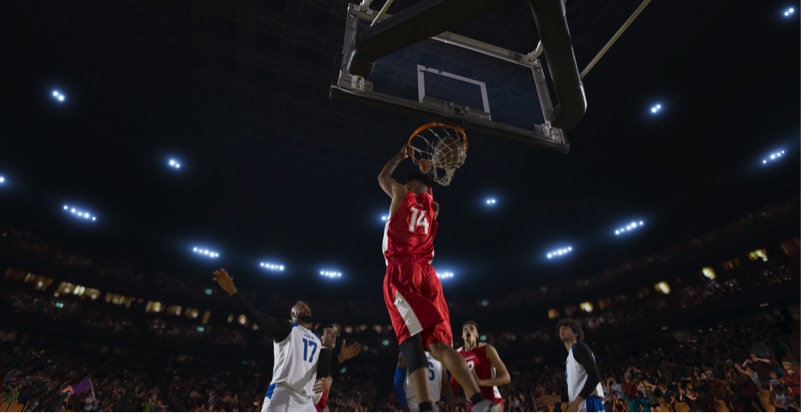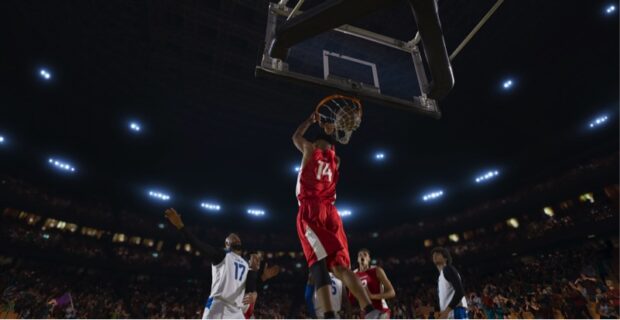 Think about the way that NBA players choose to dress up in loud, chic outfits when they arrive for a game, only to immediately head to the dressing rooms to gear up. This is just one example of the way that professional athletes have been impacting style. Here are some trends in the recent past that have been inspired by or supported by some of our favorite athletes:
1. Plaid Pants
Since we've already mentioned NBA players' distinct styles, let's get right into it and talk about the 2019 plaid pants trend. Throughout the year, big-name players like Russell Westbrook, Ben Simmons, and Dillon Brooks were spotted showing off their freshest pair of plaid pants. This is a unique NBA look because it takes a classic pattern that has always remained in style, in some respect, and made it more chic and unique. These plaid pants are usually seen in bold colors that grab your attention and make you think, "Damn, they can really rock that look." Maybe you can, too.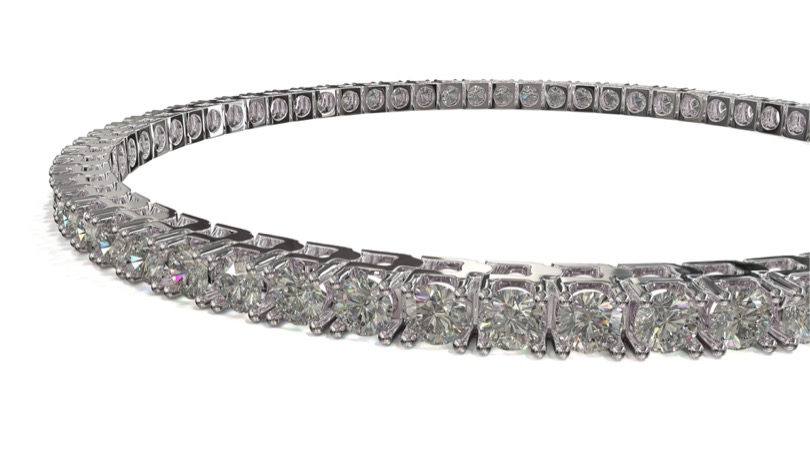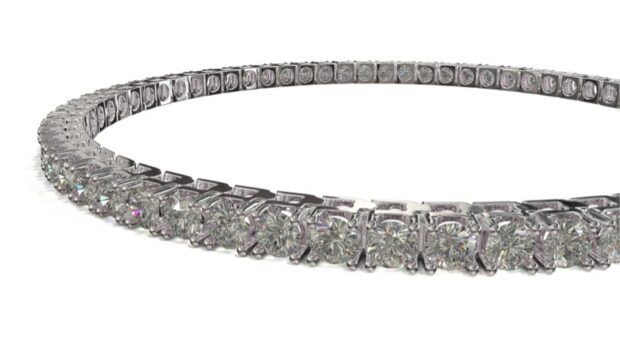 2. Diamond Tennis Bracelets Are Back?
The tennis bracelet has a unique history behind its name that all begins with professional sports. During the 1987 U.S. Open, a famous tennis star Chris Evert had to stop a particularly intense game after her diamond bracelet actually broke and fell on the court. Since that moment, this particular style, which strings small diamonds together to create one seamless bracelet, has been referred to as the "tennis bracelet." The style itself had existed since the 20s, but got its own name from this event.
Over the last decade or so, tennis bracelets seemed to slip out of style, but Serena Williams, perhaps the most famous female tennis player in the world today, has created her own line of jewelry, which includes a very elegant modern rendition of the tennis bracelet. And, Williams herself has been spotted with the iconic wrist candy on during several matches, bringing the style back into fashion.
3. Chunky Gold Chains
Although flashy gold chains and iced-out pendants are typically credited as being popularized thanks to hip hop stars, plenty of athletes have made their own statements with their dopest gold chains. One of the best aspects of wearing chains is their ability to be customized. And, when you're a famous rapper or athlete, you've got enough money to make a chain exactly how you want it to look, from a rendition of your own image to a testament to your hometown.
Professional athletes have been pretty creative when it comes to rockin' their chains, and many MLB players are quick to show off their more subtle pieces by wearing them during their games.
4. Thin Framed Glasses
Remember the days when schoolyard bullies would break people's glasses and come up with truly unoriginal insults like "four eyes"? Well, it seems like those days are behind us, as more people, especially in the world of fashion, are sporting their most fashionable frames out and about. Some people are even trying to hop on the trend by buying frames with no prescription lens, to turn glasses from a visual necessity into a trendy accessory.
And, we've noticed quite a few professional athletes turning heads with their thin metal-framed glasses. Gold seems to be a particularly popular accent color, this season, with thinner tortoise-shell frames following close behind. Check out some of the NBA's frame-forward trendsetters like Kevin Love and Russell Westbrook.
5. High Socks
This is a trend that definitely has roots in the world of professional sports. More men are rocking the pulled up high-school look with their shorts and jogger-style sweats. While we think this trend is okay for a (very) casual look or on your way to the gym, we're not entirely sure that your knee-high socks are turning ladies' heads. But, brightly colored high socks are another fun trend that we're definitely on board with. Just maybe keep it somewhat tucked away.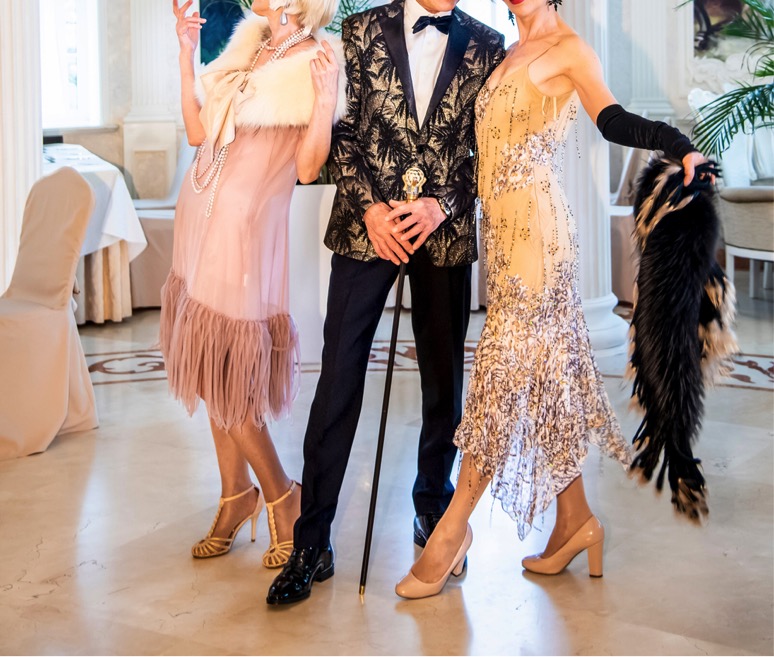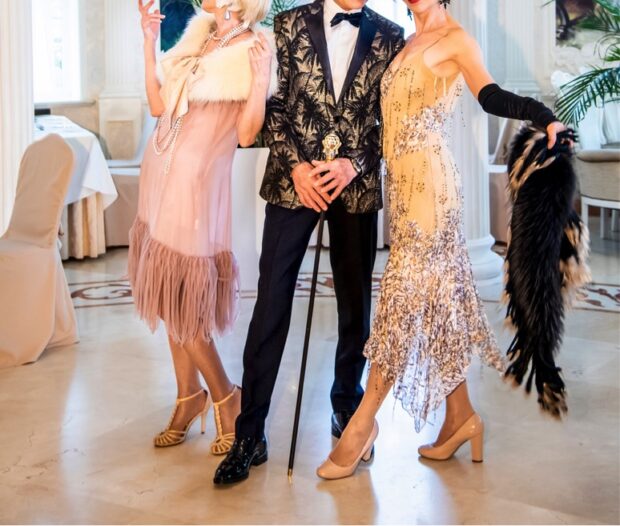 6. Bold Patterns
Russell Westbrook is perhaps one of today's professional athletes with the most iconic sense of style. Westbrook doesn't shy away from bold colors and patterns and isn't afraid of something with a little more feminine style. Westbrook was photographed in one particularly swaggy ensemble that consisted of white pants, a white shirt and a very bold leopard print trench coat-esque jacket. Many other NBA players have pushed the boundaries with their matching suit patterns with bright colors and very untraditional suit designs.
7. Polo Shirts
Although this isn't a recent trend, it's still fascinating to think that a particular sport has had such an impact on our everyday fashion. Polo shirts were originally used in tennis along with dress pants and a tie—not the ideal outfit for playing a sport.
Enter: Jean Rene Lacoste. He was the first tennis player to introduce the idea of the polo shirt. It was easier to move in, more comfortable and lightweight, and the collar could be popped up to protect your neck from the sun (this particular trend will make its way back around later). Eventually, polo players adopted the same style shirt, and Ralph Lauren solidified the name when he added the logo of a polo player to his own line of the shirts.
Dress Like a Pros
Looking to our favorite professional athletes is a great way to get inspiration for your own wardrobe whether you want to start rocking some gold chains or adding more bold patterns to your everyday outfits. Find a style that suits you and run with it. The most important element of creating your own style is remaining true to yourself, so, even if you think something seems a bit outrageous but you like it—go for it. You can rock anything when you wear it with confidence.