Maldives is one of the best exotic locations that you must visit once in your life.
Thanks to the beautiful coral islands, incredible crystal-clear water bodies, and a plethora of activities that you can perform in this destination.
If you are a frequent traveller, then you must include this place in your bucket list. Vacations in a beautiful destination like Maldives is undoubtedly one of the first choices of couples who want to travel together.
With the sun kissing beaches, luxurious hotels, and exotic tourist places, it makes it an ideal romantic destination for the couples.
According to a report, there were about 1,68,583 visitors who have visited this place as of February 2019. It has significantly increased from 1,06,907 to 1,68,583 in a span of 7 years as the data shows.
If you are planning a romantic vacation to the Maldives, here are some of the best tips and tricks that you must know which will help to make your trip exciting and memorable.
1. Plan according to the climatic conditions in the Maldives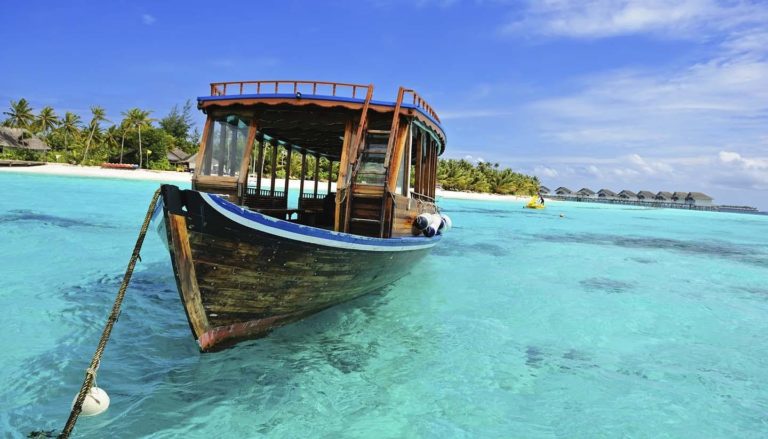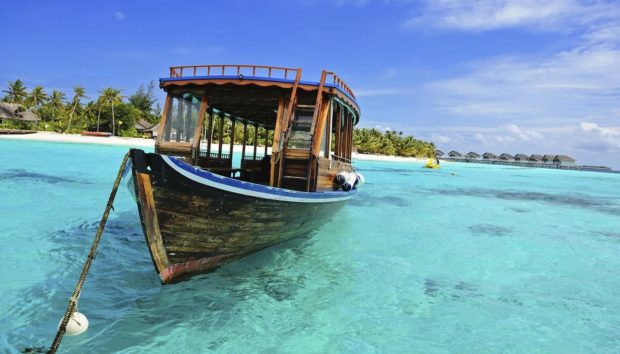 Image Source: worldtravelguide
It is usually the winter season, i.e. from November to April, when you should be planning any romantic trip to the Maldives.
If you are travelling on a strict budget, then travel during the shoulder season, i.e. the season that comes in between the peak and the offseason.
During that time of the year, there will be very few visitors who will be visiting this place; therefore, as a couple, you can enjoy freely.
Although it's not preferred to travel during the rainy season as you wouldn't be able to go out of your room on road trips within the city. Therefore, try to plan your trip to the Maldives during the Spring reason or just before the rains enter the country.
2. Choose your flights wisely
As mentioned above, make sure to opt for the best flights which provide cheaper rates to travel to this exotic location.
Choosing regional or domestic flights from the Middle East Asian region would be cheaper for you. However, if you are opting for International flights, then try to book your flights much ahead of your journey date.
If you are looking for a connecting flight from the US, then you can choose United Airlines as they offer some of the best services and deals. Visit their official site or social media pages to find discount coupons, deals, or scratch cards.
By doing this, you can make sure that you don't pay a hefty amount for your flight tickets and end up not having enough budget to spend in the country.
At the airport, ensure you have all the necessary documents, including your passport, visa, United Airlines boarding pass, and the flight tickets. For booking your air ticket, consider Faremart which is a reliable booking platform providing satisfactory air travel services.
Maldives is definitely not a cheaper place; hence, make sure that you have enough money with you to spend on travel and trips within the city.
Once you reach the location, try to travel in the speedboats offered by the Maldives transportation authority, operated by the Government of Maldives.
3. Try to book your hotels online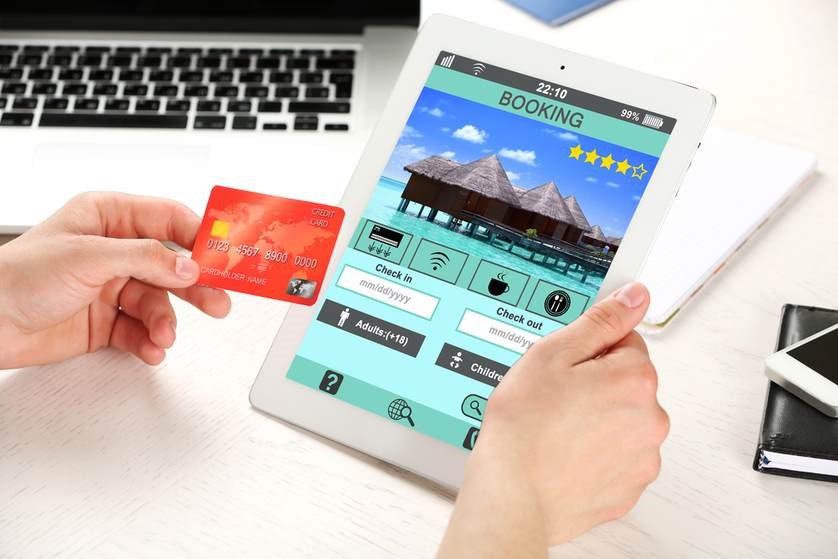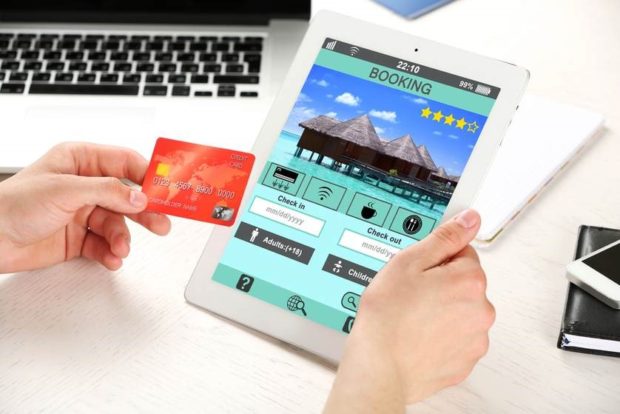 Image Source – safebee
When you are travelling as a couple, make sure to book everything online, so that you get a chance to compare the prices and choose the cheapest ones.
Travelling to the Maldives is undoubtedly not cheaper when it comes to booking hotels after you reach the destination. Try to search for some budget-friendly hotels within the city online and opt for some good deals.
It will cost you half your budget to book a hotel in a destination like the Maldives. During the peak seasons, you will not be able to afford the stay in the Maldives if you are on a strict budget.
You can search for some budget-friendly hotels online and book them much in advance.
You can also book the hotels that you have selected when you are booking the flight tickets. In this way, you can opt for some combo deals that offer great discounts on both flights and hotels.
4. Follow the basic rules and regulations that are not mentioned
By this, we don't mean that you break the rules and regulations of the place.
We simply mean that if you are in a festive season, it becomes difficult for you to stay in the hotels if the staffs are away on vacations. Also, it becomes an issue as the availability of food in the daytime is challenging in the festive season.
So, don't panic and argue with anyone and have patience.
There will shops and stores that will be closed in the daytime during the festive season, especially in Ramadan.
Don't expect that you can easily get pork to eat and alcohol to drink. Also, ensure that you get yourselves decently covered with attire when you are paying a visit to the local islands.
The rules that are for the people who don't believe in festivals or doesn't belong to the local place.
The resort islands, primarily that are located in the interiors, follow strict rules and regulations, so you have to ensure that you follow both written and verbal rules to avoid any complications.
5. Go for half-board or all-inclusive facilities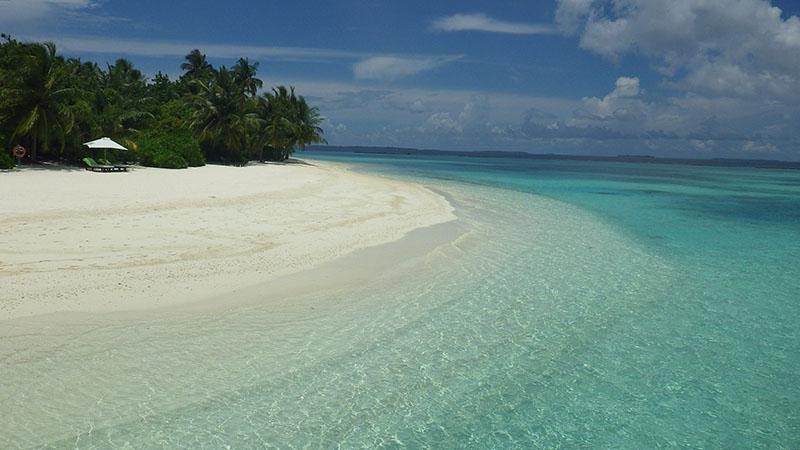 Image Source: Link
When you are visiting the Maldives and are out enjoying the beaches, opt for deals that include all the inclusive deals.
Although it would be expensive for you to afford, the services it offers are incredible. You will get a chance to visit some exotic locations within the place and have food in premium restaurants.
6. Pack Wisely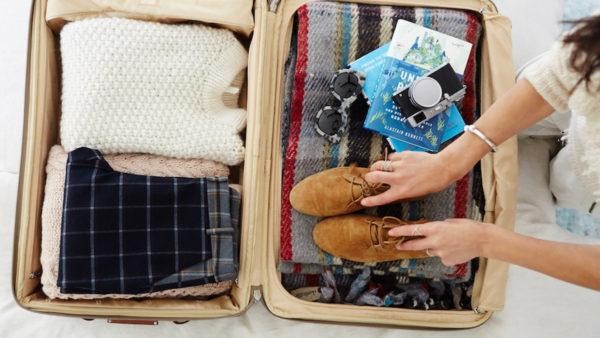 Image Source: travelguru
Although, most of the couples who visit this place are frequent travellers; however, if it's your first time, then ensure to pack wisely and begin your trip to the Maldives.
As the food in Maldives will give you a tough time; however make sure that you don't pack any food items such as pork or any other tobacco products.
It's also not advisable to carry any religious books to this place. Pack only certain basic things that you need to fulfil all the day-to-day chores.
7. Avoid staying in the place for many days
Although, Maldives is an exotic and exciting place to stay; however, it's not advisable to stay in this place for a longer period, provided you are on a business trip.
It's a perfect destination for all the couples who can enjoy staying for a week or maximum of two, not more than that.
If someone stays at any place for a longer duration, they might get bored of the location; therefore, it's better to visit any holiday destination for a brief period.
Final Words
That ends our list of the seven best tips for couples visiting Maldives for the first time.
Maldives is probably one of the dream destinations for all the couples who wish to spend some quality time on the beaches under the sun.
If you are getting a chance to plan a trip to the Maldives, try to plan it wisely and never miss the opportunity to click pictures so that you can cherish memories of the place in the future.