Have you ever seen a product in use and realized, wow, I really needed that? Or your reaction was, "I didn't realize there was something to solve that problem for me." Parents often fail to realize how many products there are available to solve a lot of their frustrations. Here are 7 affordable stroller accessories you may not realize you needed until now.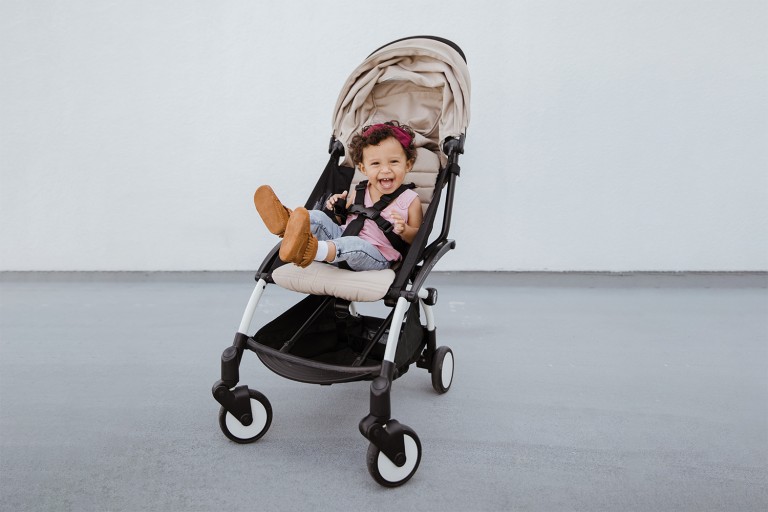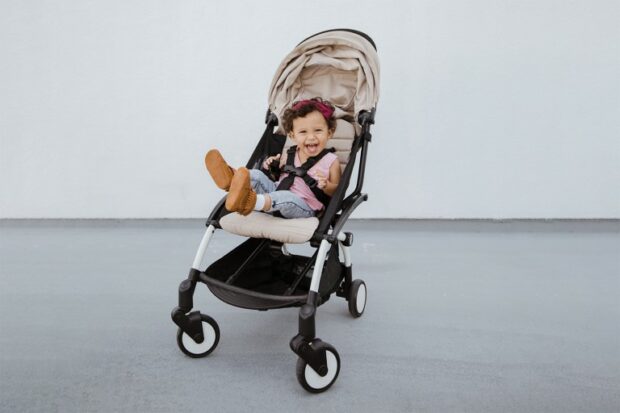 1. Stroller Hooks
Stroller hooks are metal carabiners that hook onto the arms or steering bar of the stroller. You can then hang other items on the stroller hook. This may be your purse or shopping bags. Now your hands are free. You don't have to worry about setting something down and forgetting about it, either. Just don't overload the stroller hook to the point the stroller might tip over.
2. A Double Child Tray
Many strollers have a tray on the front of the stroller for holding snacks or a sippy cup. Others make do with a basic arm that holds your child in place. Depending on the stroller model, you may be able to upgrade to a better stroller tray. A double stroller tray can be used to hold a bottle and a sippy cup or a sippy cup and a snack cup.
This reduces the potential mess your children may make, but you don't have to intrude on their space with a deep tray.
3. A Universal Cupholder
We'll be honest. This is more for you than the baby, though it could be for them. A universal cup holder is mounted onto the side or top bar of the stroller. This allows you to put your water bottle, cup of coffee or other beverage on the stroller. Again, this lets you keep your hands free. And you don't have to worry about your child grabbing your drink when you take them in and out of the stroller.
4. A Stroller Organizer
A stroller organizer allows you to keep many essential items with the stroller and in easy reach at all times. This may include a travel changing pad, snacks, bottles, pacifiers or toys. The stroller organizer is the best solution for those whose strollers don't have much storage space. It is also a good option for those that don't want to carry a diaper bag while they go on a walk or jog with their child.
5. Stroller Fans
Stroller fans are an affordable, simple and natural way to keep your baby cool. It has the side benefit of increasing air flow, reducing the risk of sweat-induced skin rashes. You can even take the stroller fan and use it to keep your child cool in the car or in the crib. Refer to the top stroller fan list at parentstab.com to find the best one for you.
6. Stroller Covers
The best stroller covers protect your child from the cold, the wind, the rain and the bugs. Yet it does this without sacrificing access to a crying child or leaving them in a stuffy bubble. Stroller covers vary from items that keep your child warm in dry in snowy conditions to all-season covers that offer shade, ventilation and a great view of the world.
7. Stroller Toys
It doesn't matter how excited your child is to be riding in a stroller outside. They will want to do something with their hands. This is why we take toys along. The problem is how often they drop or even throw their toys. No one wants to stop to pick up toys for the sidewalk ten times a day, and you may not have the means to properly clean it.
The solution is to get stroller toys. Stroller toys snap securely around the stroller bars. This means it won't go anywhere. Yet you can take it off to clean when necessary. This is simpler than buying separate mounted toys or leashes for toys, too.
Verdict
No matter what issues you face when taking your child out in the stroller, someone has come up with a better version of classic products or whole new ones to solve it. Consider these new and improved versions an investment in your peace of mind.