When you think of weddings in London, there's one thing that'll come to your mind: the royal wedding. As you may have glued your eyes on the screen during the numerous royal weddings you may have watched, it's not surprising to have that dream of one day saying "I Do" in London. Surely, there's one thing, too, that catches your eyes: the flowers.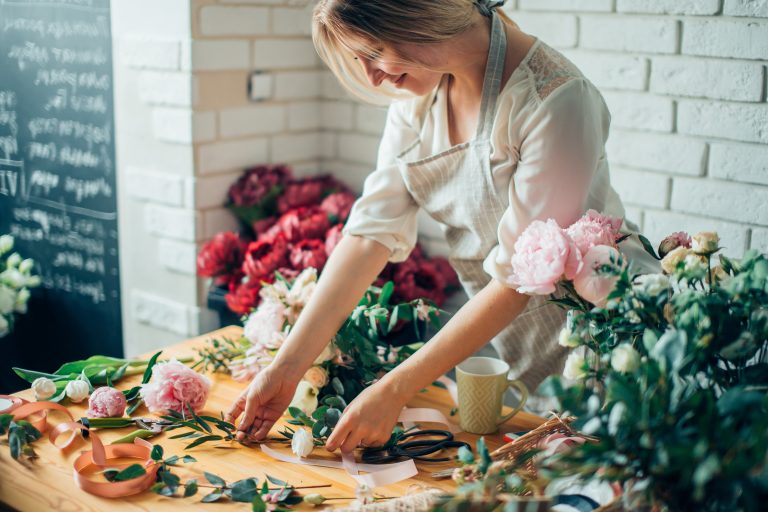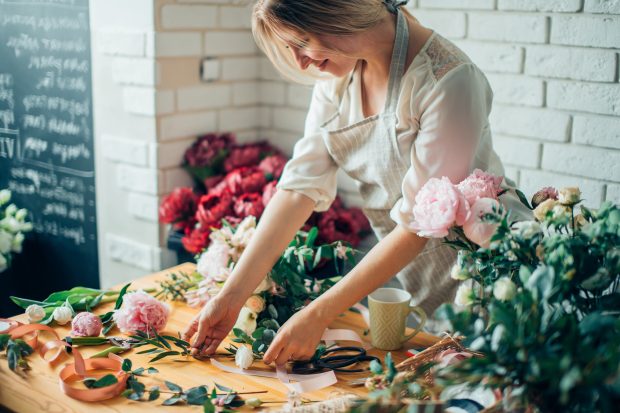 Fortunately, you can make those dreams come true without necessarily spending an arm and a leg, as the royals do, with their seemingly unlimited budget for their wedding! By working with the best florist you can come across, you can have yourself feeling like a princess on your wedding day in London.
From delicate, simple flowers, to lush and grandiose ones, these tips will lead you towards the best wedding florist in London:
1. Ask Around
If you aren't from London, it's important to ask around and start your search very early on. In fact, it's best to start looking the moment you're engaged. This is because the more you give time for your research, the higher the likelihood of being able to go through the pros and cons of each florist.
Even though you can always trust the Internet as a good resource, it doesn't hurt to ask from on-the-ground resources. Do you have family or friends who are in London? Give them a ring and ask around.
2. Establish Your Flower Style And Theme
Every florist will have their respective strengths and weaknesses. So, a good way to narrow down your options is to establish your flower style, theme, and wedding season. Do you prefer tall and ornate pieces? Or, are you more of a simple bride who wants small, understated but elegant flowers?
A good way to establish your flower style is to start looking for pegs of flower arrangements as inspiration. By doing so, you can compare those photos with the ones you'll find in the florists' catalog. Hence, you can find the best possible match for your needs and preference.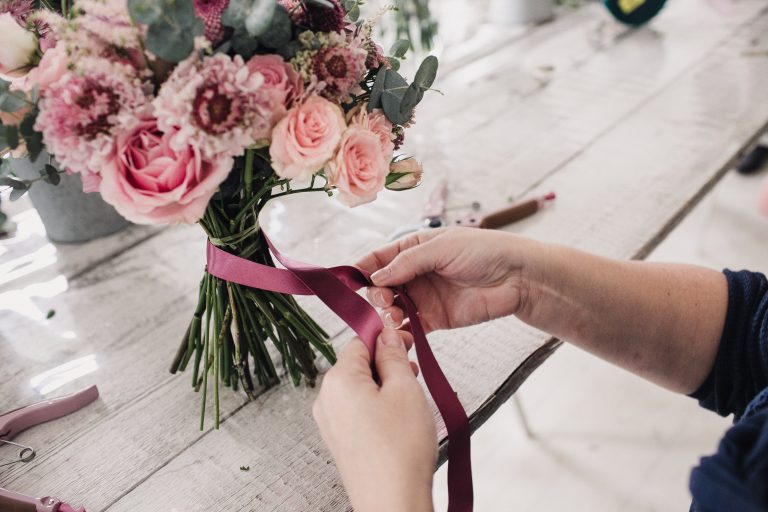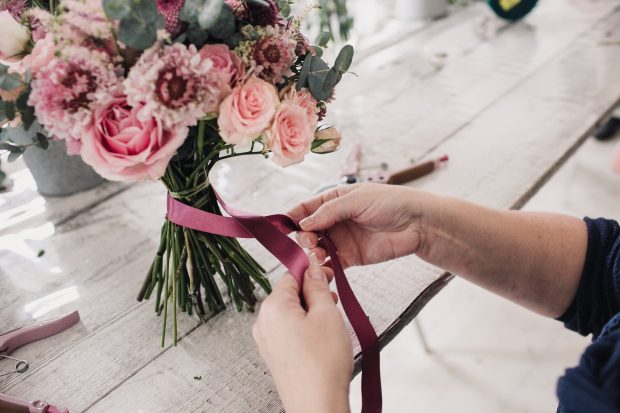 3. Determine Your Needs
Apart from your preferences, you'll also have to factor in your needs. As mentioned, every florist will have their own strengths and specialties, and it can make a big difference when you're working with one whose strength matches your needs.
For instance, there are some florists who are experts at bridal bouquets, while others do better with table centerpieces and aisle flowers. Generally, the number of flowers you're going to display will depend on your theme, venue, and budget. If you can find just one florist who can cater to all of your flower needs for your wedding, then so much the better. This is especially important if this is going to be a destination wedding since it'll be easier to manage the planning, communication, and even the finances when you're dealing with fewer suppliers.
4. Visit Their Studio
Make it a part of your wedding to-do lists to visit the florists' studio. In this stage, you don't necessarily have to hire one right away. But, at least on those visits, you can have a good impression of how the florist works.
The cleanliness of the florist's studio and the state of their flowers are signs of professionalism. The fresh flowers will also tell you the shop's regularly replacing their stocks.
5. Consider Experience
Since you want to hire the best florist in London, experience is a very important factor to consider. Even if some florists attended seminars and training to keep up with recent trends, there's no substitute to experience. Practice and experience are the best teachers, they say, and the more experience a florist has, the better they become in their craft.
An experienced florist shouldn't just be one with a lot of years in this industry. But it's a plus if they've also done different themes and color hues in the past. It pays to ask the florist whether or not they've done a theme like yours before or have made flower arrangements in a venue similar to yours. If so, check the photos.
Going through this extra step can help you gauge whether or not the florist you're talking to can be the best for your wedding. If not, move on and look for another one instead.
Key Takeaway
With the tips above, now you can start prepping for your big day in London. Regardless of your budget, there's a florist to match your preferences.
Now, you can lead yourself towards that florist who'll expertly set the drama, vibe, and character of the biggest day of your life. Flowers are the heart and soul of every wedding, more so now that you've got the chance of working with the best florists in London.