Christmas and fashion go hand in hand and it's the perfect time to give yourself a little gift to up your game. What better way to get into the Christmas spirit than by helping yourself to feel good?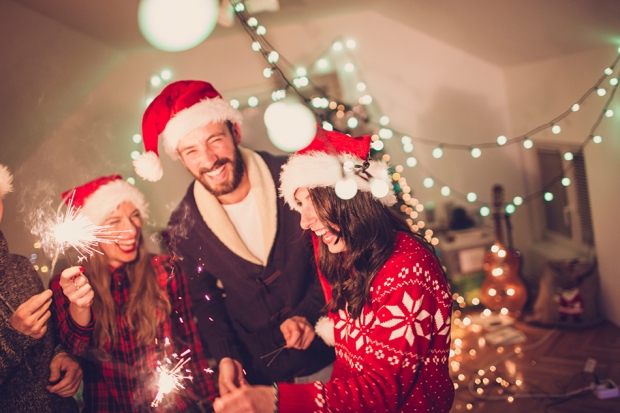 If you're looking to add a little fashion to your Christmas, then these five self-gifts can be just what you need for when the big day comes around.
The Christmas Sweater
There's something about the Christmas sweater that's just fashionably unfashionable. You can get away with some outrageous colors, eye-popping graphics and pretty much anything goes.
Christmas sweaters are just fun, and they're a great way to get into the spirit of things in a (potentially) fashionable way. The sky's the limit with this great Christmas staple, so pick your sweater wisely.
A Smart Watch
There's so much modern smart watches can do and, of course, they can be amazingly stylish at the same time.
This one might be a slightly more expensive self-gift than a Christmas sweater, but choosing from the right smart watch can bring you year-round joy and convenience. Up your fitness game, get instant health alerts, release yourself from your mobile phone, and discover the power of wearable tech.
Not only will you walk in on Christmas day looking sleek, but you'll also be upping your tech game with this discreet gadget.
Not sure which model is the best one to choose? You don't need to become stressed at the thought of whether you are choosing the right one. With the helpful tool at Superwatches, you can easily compare the different models, looking at the size, screen display, features, and more. You might discover that you don't need everything the latest Apple Watch SE is offering and instead could save money by choosing the Apple Watch Series 4.
Comfy Shoes
Blending fashionable and comfortable isn't always easy, but if there's a time to aim for both, then it's Christmas. People spend so much time out and about in December, with Christmas parties, family gatherings and everything else in between. It's a time when you don't want to be constantly walking around in uncomfortable footwear, so get yourself a new pair (or pairs.) Find a pair that will dazzle – and don't tear your feet to shreds.
You'll be thankful when you can kick off your shoes after Christmas dinner without them feeling like you've run a marathon.
Christmas Colors
You may not want to go as far as buying an outrageous Christmas sweater, but that shouldn't stop you from getting into the swing of things by wearing Christmas colors. Reds, greens, and whites look wonderful this time of year, and can really help you get into that happy mood.
It's always nice to have an excuse to find some new clothes and Christmas is the perfect opportunity. Dress up warm and have fun with your colors. It's a time to express yourself and show the happiness of the times with your color choices.
The Perfect Tipple
So many of us love a nice drink around Christmas, and there's nothing stopping you from getting creative. With lots of Christmas flavors to inspire you, you can come up with your ideal cocktail.
You'll certainly feel fashionable when you're sipping your beautifully crafted drink, but it's when people come over that you can really blow them away with your bartending skills.
Invest in quality ingredients, and find your ideal Christmas drink.