It is no news how many people still think that to pursue a successful modeling career, all that one needs is a beautiful face. And if you are amongst one of those people too who think so, well then, you are in for a bummer!
There is a lot more than just an attractive face that makes any model, a supermodel. Years and years of hard work and dedication is what it takes to get success in any career and modeling is just no exception. In fact, for aspiring models, all this hard work and discipline comes at a very young age.
For instance, Kendall Jenner – who's currently the world's highest-paid model with a net worth of roughly $30 million started her modeling career at the age of 14!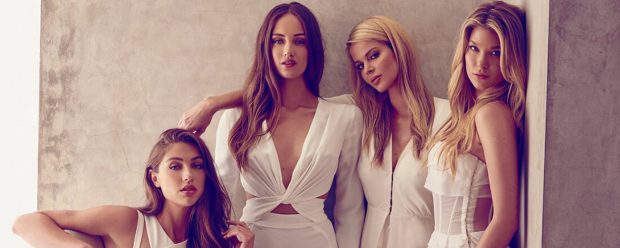 Modeling agencies are no longer interested in finding a face that is only pretty – they want a model that can add value to their brand. Let's see what are the top 6 qualities that modeling agencies hunt for in a model:
1.The spark of confidence
Even the prettiest of faces fails to leave a mark in the absence of confidence. Like said earlier, modeling agencies Australia are far over the idea of just looping in a beautiful face – they want a face that makes heads turn. This can never be done if the person lacks confidence.
You can have the most stunning features but one thing that needs to be developed from within is confidence. So, if you are looking forward to becoming a model, here we spilled the beans for you – grow your confidence level!
2.The thrill of originality
Yet another thing to take care of. It is very important for anyone to feel effortlessly comfortable in their skin. Modeling agencies are not looking for another Gigi Hadid or Winnie Harlow – they want someone new, someone, fresh. The worst mistake you can do in this profession is trying to be like someone else.
So, carry your own stance with grace and show the agencies who you truly are. Walk the ramp just the way you had practiced in front of the mirror 'your way'. As cliché as it sounds, but originality is what this industry seeks.
3.Passion or nothing
Passion, passion, passion – how many times have you heard people tell you to go for something towards which you are truly passionate? Well, that's because if you are truly passionate about something, it shows in your work.
Unbridled passion and love for work are what the agencies crave. Wondering why? Because come on, no one wants a person who does not love their work and does it only because it brings them money.
Every person wants to get in touch with a fellow individual who shares the same level of passion for their work. Modeling agencies are no exception.
4.The art of being impromptu
Often at times, even the most experienced models go blank when faced with a camera. They cannot think of any pose other than the same old 'smile it off'.
So, being a fresher, if you repeat history, then there are fewer chances of the modeling agencies considering you.
Hence, modeling agencies want those individuals who are subtly themselves and can go totally impromptu as and when required. They want models who are immensely creative with everything – the way they carry themselves, their poses – everything!
5.A good portfolio
Last but never least, any decent modeling agency in any part of the world definitely looks for an amazing portfolio. There are so many reasons behind this. A portfolio works as a testimony for them. It lets them comprehend whether the candidate is worth the investment or not.
So, prior to going for auditions, make sure you have worked hard on achieving a really good portfolio for yourself. What is a good portfolio, you say? A set of professionally shot photos of you in different angles, costumes, lights, and themes.
Over to you…
Modeling is a profession that is certainly very dynamic. From ramp walk to photo-shoots, if you want to ace the art of being a model, you need to know what it takes to succeed in these.
Here, we listed the 5 must-have qualities that modeling agencies look for in a model. Read this article and get working hard.