With the rhythm of life that we lead, it is normal that we find ourselves near summer thinking that we should have started the " bikini operation " a couple of months ago. You already know that although the term doesn't quite convince, we do like to have some additional care gestures so that the moment of putting on our bikini is as friendly as possible. For those of you who are in the same situation as me, today we are going to show you the novelties that this new season has brought us that can help us give a boost to the fundamentals: healthy eating habits, sports and rest.
Clarins Body Firming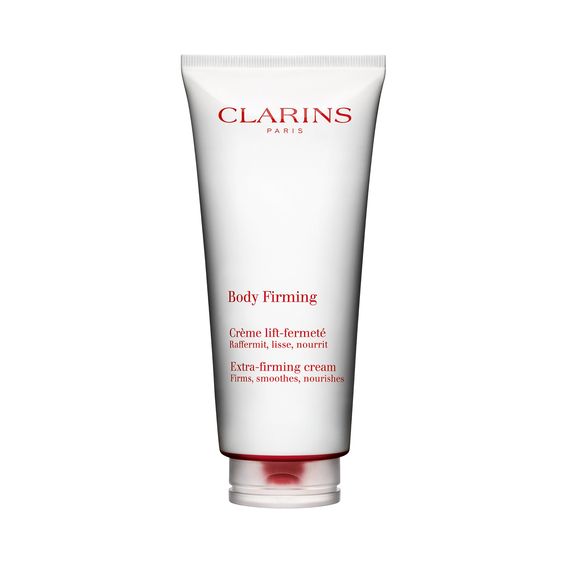 This is the result of intense research by Clarins laboratories into a protein that acts directly on skin tone and that we lose over time.
It is available in two versions: Body Firming Crème Fermeté, which has a rich texture, is ideal for the driest skin and has a powerful message. Contains Petasites extract (which acts directly on said protein), organic green banana (firming), shea butter, aloe vera and kiwi extract. The other version is Body Firming Gel Lift Fermeté, which has a fresher and lighter texture, ideal for continuing the treatment in the hottest months. The base of the formula is similar to that of the cream, although with metacarpus and coconut oil, which maintain the same level of results as a gel format.
Somatoline draining bandages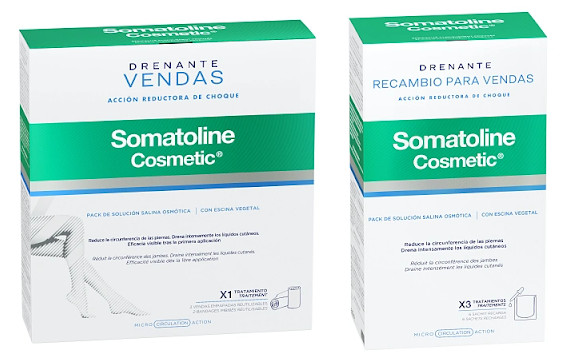 These bandages promise to reduce the so-called "orange peel skin" by 50% and the circumference of the thighs thanks to their combination of vegetable escin, caffeine and salts with an osmotic effect. They are designed for those who have superficial localized fat and are looking for light action and a shock-reducing action.
Its application is simple: you must wrap your legs in bandages soaked in the solution, and put on the "sauna effect" pants for 50 minutes. The bandages can be reused up to 8 times by soaking them again in the solution that can be purchased separately.
Caudalie Vinosculpt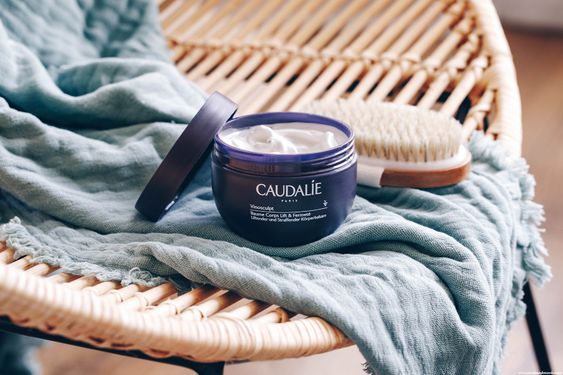 This is Caudalie's new body product, which combines a 97% natural formula with an application program exclusive to the brand (which you can scan with your mobile and follow while you apply it), and which promises smoother and more toned skin. in a month.
It contains orris extract (which firms and tones the skin), grapeseed polyphenols (famous for their powerful antioxidant effect), cold-pressed grapeseed oil, which is naturally nourishing and antioxidant, and organic shea butter. whipped cream texture facilitates the massage and its absorption .
All skin Fucoxense firming cream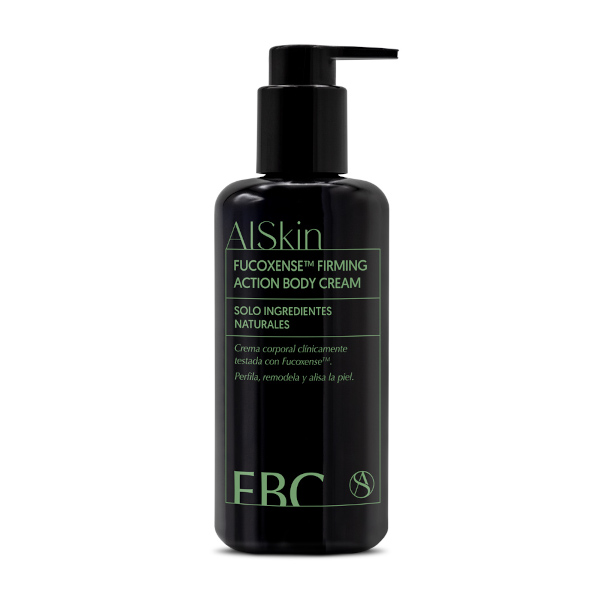 It is a cream that combats flaccidity and cellulite thanks to a new formulation made up of phytoingredients and microalgae that performs a powerful skin treatment.
Its star ingredients are, on the one hand, microalgae rich in Fucoxanthin with a 'lipo' effect capable of attacking accumulated fat, and also organic Spirulina, which, in addition to hydrating, nourishing and firming the skin, prevents ageing and cell oxidation. The formula is completed with a combination of exclusive plant extracts such as horse chestnut, papaya, ivy, ginseng, green tea and Centella Asiatica, which has a powerful vasodilating anti-cellulite action that activates blood circulation, promoting the elimination of fluid retention, which in addition to fat is also the cause of cellulite.
Collistar drainage bandages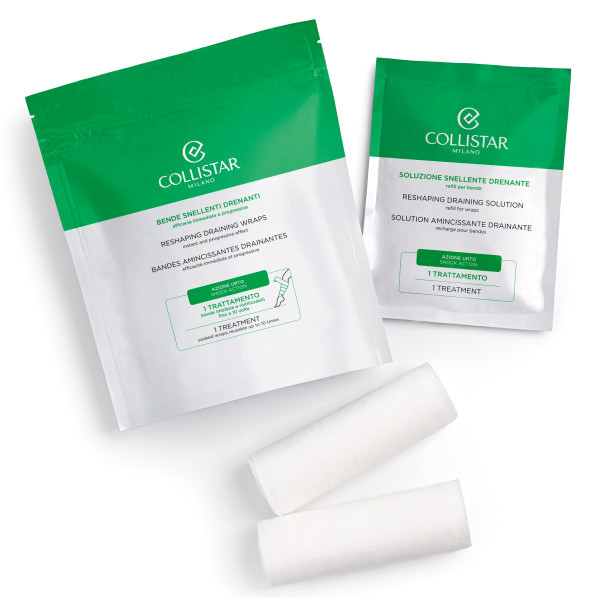 The Italian brand has also joined textile cosmetics with its new draining bandages, which have a shock effect in just 30 minutes.
Unlike Somatoline, they are designed to treat fluid retention, localized fat deposits and cellulite and can be used in any "problem" area of ​​the body, such as legs, buttocks, hips, abdomen and arms. Depending on the brand, the contour of the legs can be reduced by up to 0.6cm. In addition, it states that more than 90% of users notice smoother skin and less swollen legs.
Its formula has an instant effect (thanks to the combination of draining salts), and a progressive effect, thanks to a combination of active ingredients such as ginger, Centella Asiatica, aescin and caffeine, famous for their toning and lipolytic action. The initial kit contains 1 self-closing "starter" sachet with 2 impregnated and ready-to-use bandages (washable and reusable up to 10 times), and 1 refill sachet containing 100ml of Drainage Reducsolutions for additional treatment.