Traveling to Europe, the Caribbean, or South America? Find the most popular traveling shoes for this year when you buy Birkenstock sandals on sale. This trusted shoe brand promises both comfort and durability. Enjoy years of quality use when you purchase Birkenstocks. But what makes this incredible footwear so special? What makes these sandals so much better than competitive brands? And what are the trendiest styles of 2018?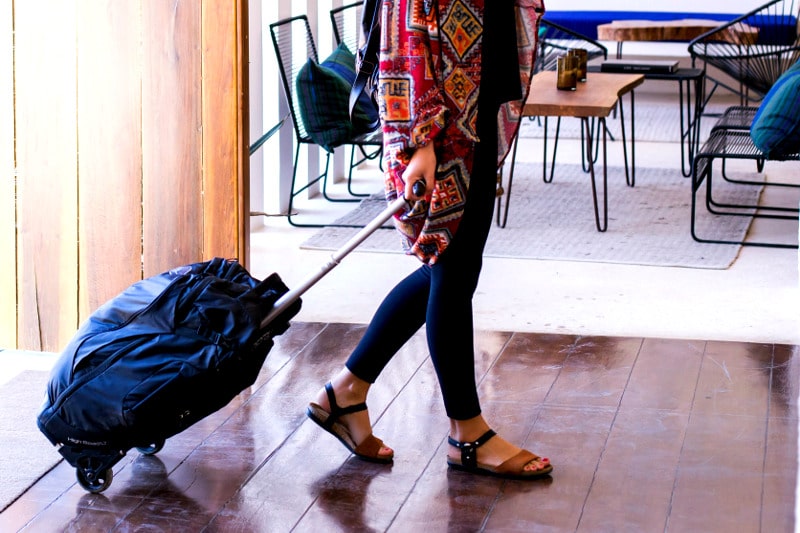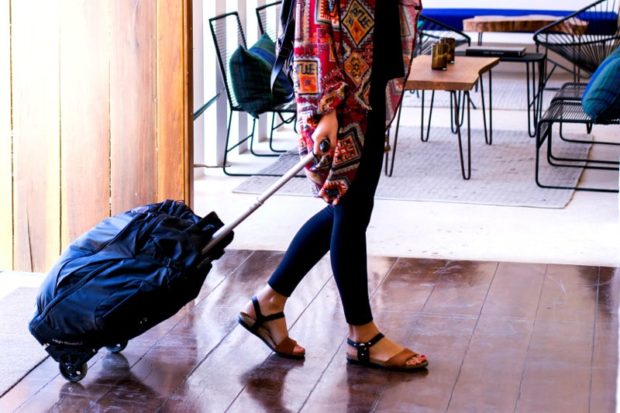 Why Every Traveler Wants Birkenstocks
The unique cork and latex footbed is both resilient and durable. Molding to your feet, these incredible shoes can last a decade or more. With a two-hundred-year history of provided quality footwear globally, Birkenstocks remain the best travel shoes for men and women that love adventure and discovery abroad, but still treasure simplicity of design. Quality support and materials means that your feet are protected from any terrain, no matter where you travel.
The contoured footbed design is what has made the Birkenstock the perfect traveling sandals for centuries. The shoe literally molds to your feet as you wear the shoe. The more you walk, the more comfortable the shoe becomes. The special blend of cork and latex makes these shoes pure comfort. And for the environmentally-minded traveler, rest-assured that the company maintains the highest standards. In fact, the shoes are made out of overages of in cork, meaning that what is good for your foot is good for the earth, too.
Arizona Black
This is the classic style made popular in the nineties. With the same durable cork and leather construction, this class shoe will last you a decade or more. And if it needs to be refurbished, there are plenty of quality stores that will make your classic shoes good as new.
Mayari Sandals
These shoes have an elegant crisscross design but all the classic support. The two-hundred-year old German country prides itself on creating a shoe design that is meant for overall good health and well-being. The Mayari sandals are lightweight but still provide the needed shock absorption for long days of travel.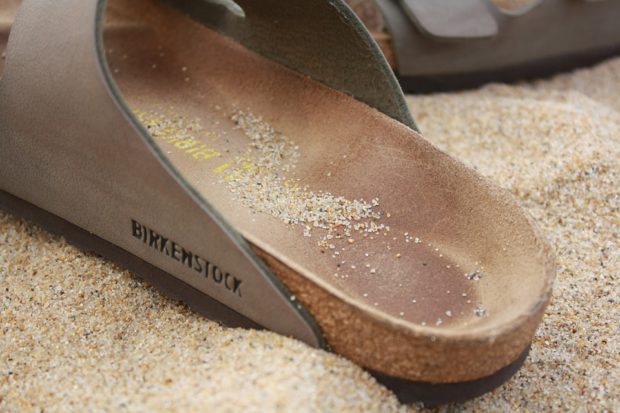 Gizeh Birko-Flor Thongs
For fashionistas looking for a comfortable traveling sandal that has modern flair, look no further than the Gizeh Birko-Flor Thong. With a soft leather-like finish, this shoe provides the necessary comfort but has a touch of elegance and beauty. Dress it up for a party or wear them for romantic walks on the beach.
Florida Sandals
The unique triple slim strapped Florida Sandals from Birkenstock are perfect for taking in the sun on Daytona Beach, trekking the shops of Calle Ocho, or enjoying a mojito in South Miami. Simple and classic, your feet will be on vacation with this classic footwear.
Boston Clogs
This boxy clog comes in natural leather, suede, and oiled leather. It provides comfort and extra protection for your feet. Perfect casual wear, you can traipse around the world confidently with these quality shoes. Enjoy traveling the world in the most comfortable style this year with your Birkenstocks.