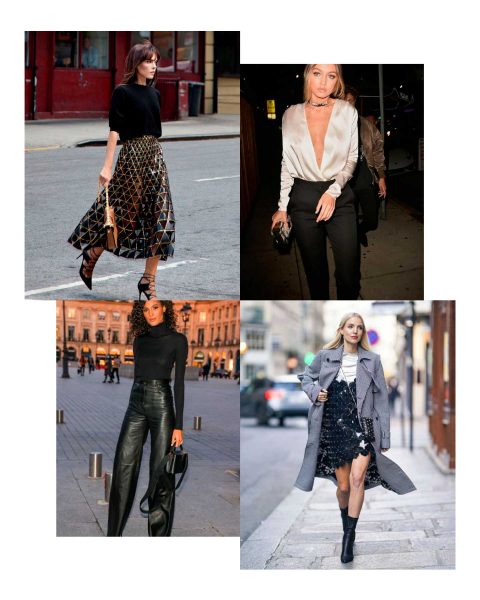 If you are in full search of the best night outfits and make sure that the style accompanies you to all the dinners and events this Christmas you are in luck because here you have a selection of our 5 best looks for going out at night and that, whatever your style, your outfit does not lack glamor! We begin:
Evening look with little black dress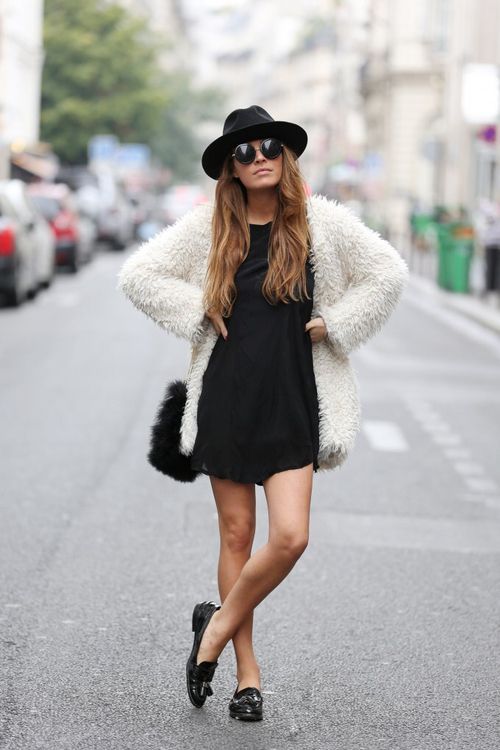 A black dress always hits the mark. And it is that the LBD is the perfect ally to create an infinity of looks and that all are a success.
With a view to a special evening look for these parties, the Personal Shopper tip is to combine it with kitten heels or stilettos and close the party outfit with a teddy coat, also in black.
Add the last touch of style with red lips and you will arrive at any event feeling like a movie star!
Party look with wide-leg pants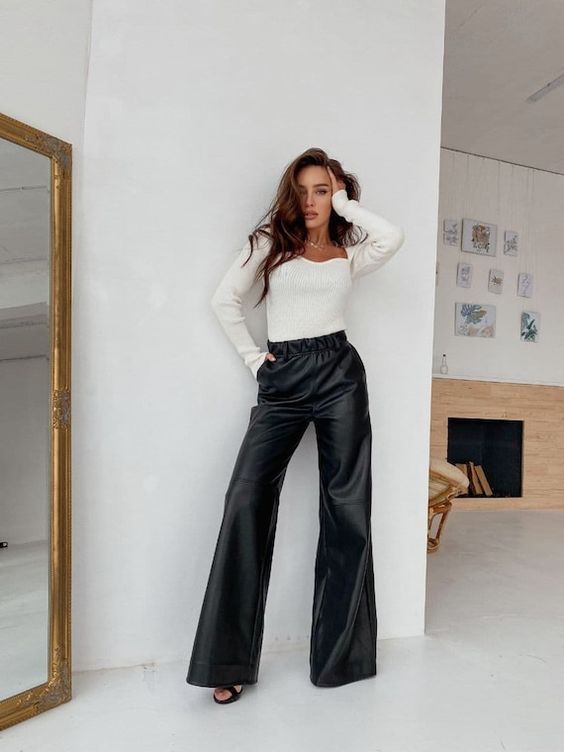 We can say that wide-leg pants are the most flattering since they mark the waist and help to stylize the legs. In addition, combined with a fitted or straight-fit upper part, it makes the effect even more pronounced. That is why we have chosen this look featuring a metallic halter neck top that, in addition to being also very flattering, will give it a touch of distinction and we will combine it with a biker and western-style ankle boots to give a touch of contrast to the look. What do you think of the proposal?
Total tailored look for a stylish night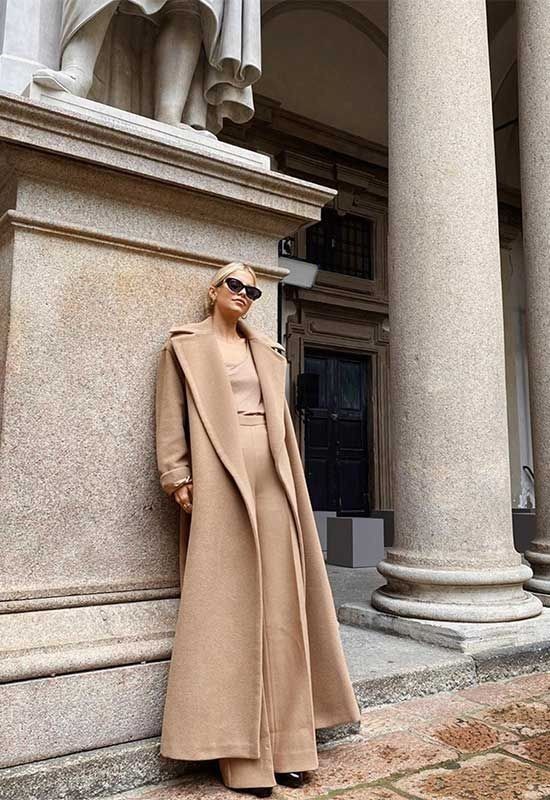 Like the LBD, the total tailored look is already a classic and one of the most versatile options, since both together and separately, the two pieces that make it up always hit the spot.
Our bet for an evening look is to wear the complete tailored look, with high-heeled sandals. But if in your case you want to give it a more carefree air, you can always play to combine it with a simple shirt, to create a sophisticated and very chic outfit. Do the test.
Festive look with a midi skirt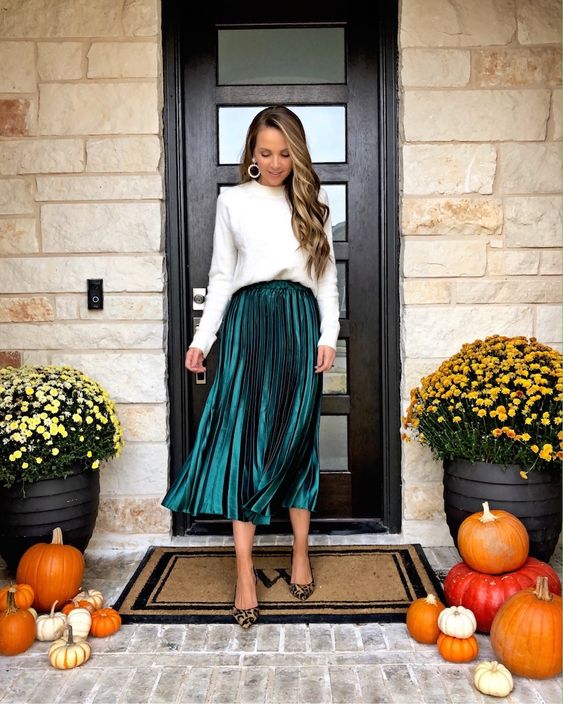 The mini skirt can become the key piece for your party look to attract attention, especially if you choose one with a metallic texture, taking advantage of the fact that this season they have arrived with such force.
And since we are going to bet on trends, add a lingerie top, a tweed jacket, and black loafers to the midi skirt, and you will achieve an evening look with a classic and elegant air. You'll love it.
Party look in sneakers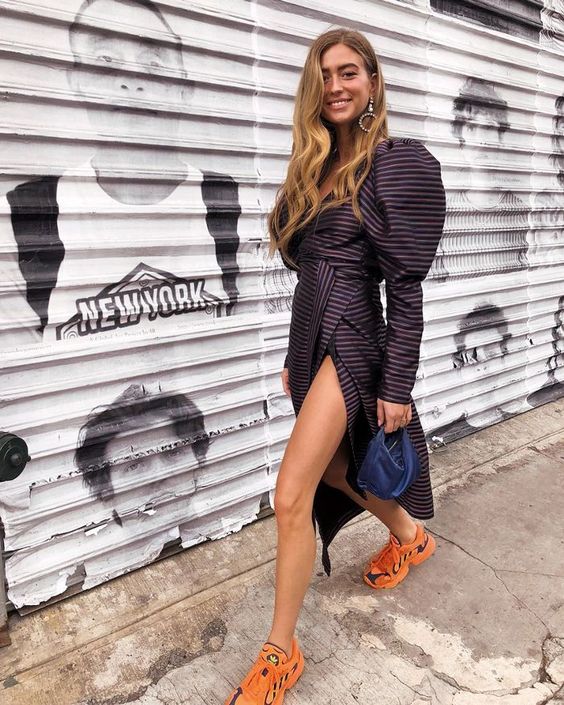 It is likely that, when we talk about evening looks, the first thing that comes to mind is high-heeled footwear but, if comfort is your thing, we have good news, because sports shoes can give your outfit a twist differentiator without detracting from style.
We encourage you to opt for sneakers with a shiny touch and combine them with more classic garments such as a puff-sleeved cardigan, or a black top with tailored pants and an oversize blazer.
A modern and sophisticated evening look with which you will feel comfortable and very elegant.