It's easy to abandon our skincare routine when our daily routine takes off due to the holidays, the cold winter weather, etc. This time of year is not easy for you and your skin, and that's understandable.
To lighten you up on this side, here are our best tips to help you keep a simple and effective routine to achieve healthy glowing skin in 3, 2, 1… Let's go!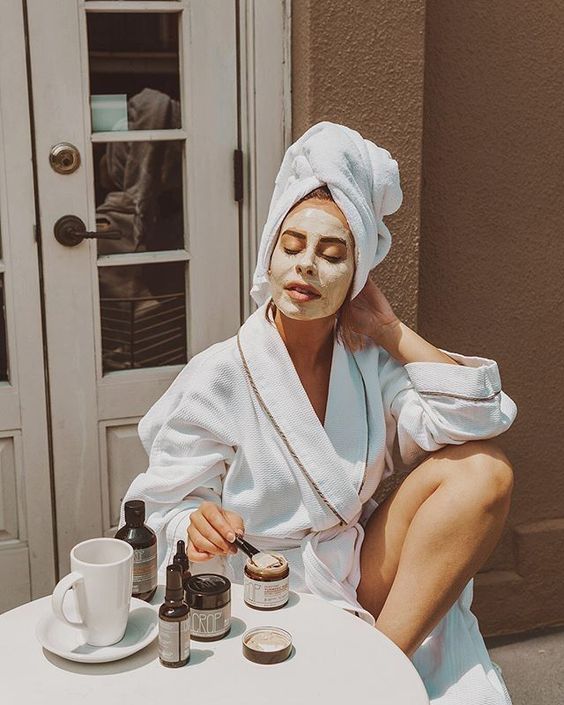 1- Constancy
The most important advice we can give is to be consistent. Minimize your routine so you can keep it in your schedule, or modify it to make it less busy.
You may be returning from vacations and long holidays, but with bad weather, impurities and the like don't take a vacation! Have a make-up remover, cleanser, exfoliator, moisturizer and night mask on hand, so you'll have everything you need a hand to get back into a smooth routine.
2- Don't forget to remove make-up!
Chances are, looking at your makeup remover will make you frown. "Do I need it? The answer is simple: yes! Whether it's with micellar water, cleansing milk or cleansing foam, don't forget to say goodbye to all traces of mascara before you go to bed. Not only will your pores be clogged on your face, which can cause pimples, but you also risk eye infections and we don't want that to happen!
3- Gently cleanse and exfoliate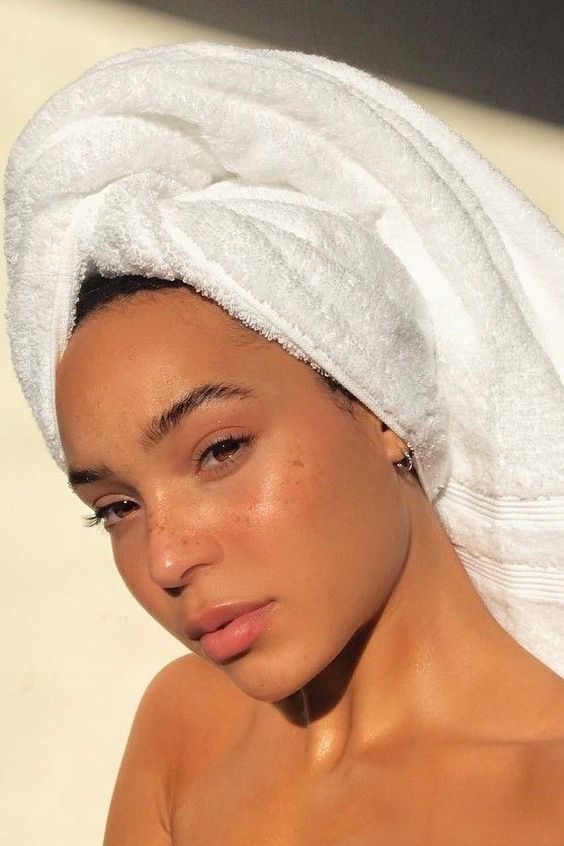 Cleansing and exfoliation are the foundation of healthy, beautiful skin! Whether you've worn makeup or not, get into the habit of cleansing your skin right before bed. This is a minimum required to remove all dirt and pollution particles. The action of cleansing your skin also allows microcirculation to be stimulated. Should we also remind you of the pleasant feeling of fresh clean skin?
Exfoliate your skin once or twice a week to remove dead skin and promote cell renewal, which brings radiance to your complexion. Exfoliation is a deep cleansing that will make your skin very soft: you will be delighted! Use an exfoliant for the face (and not for the body!) so as not to attack your skin and be sure to massage your face gently.
4- Hydrate your skin
Winter is here, it's no secret. Nobody likes to have skin that feels tight, itchy or leaves little bits here and there. Avoid getting to this level of discomfort by moisturizing your skin morning and night. Moisturize it frequently, your complexion will be even brighter! It is important to choose a cream with moisturizing properties but above all designed for your skin type for optimal performance. To limit the number of products used, opt for a cream that can be used morning and evening.
5- Enjoy the night
Yes, it is possible to take advantage of the night for your skin care. Save time by using a nourishing sleeping mask. Thus, it will perform its work while you sleep. In the morning, cleanse your face and admire your regenerated skin.
These treatments will add radiance to your face, but it's important to keep in mind that they work better together than on their own. The combination of all these treatments will allow you an optimal result. You can add a toner (after cleanser) or even a serum (before moisturizer) but here we've focused on the essential must-haves and most importantly must-do's.