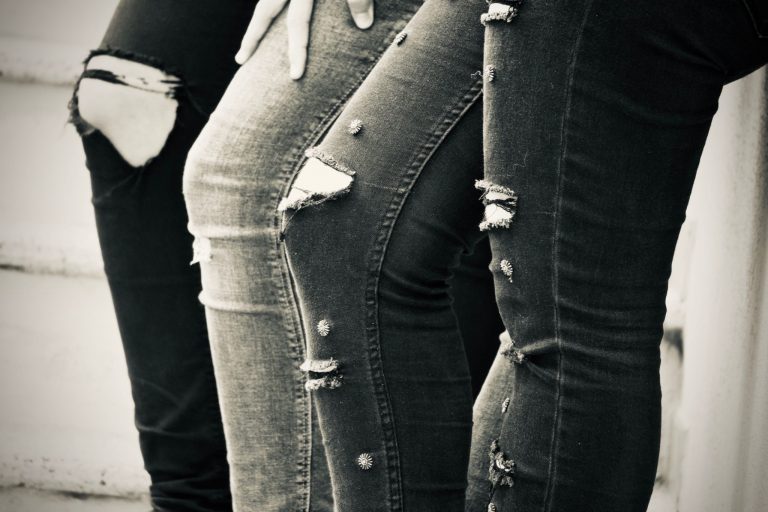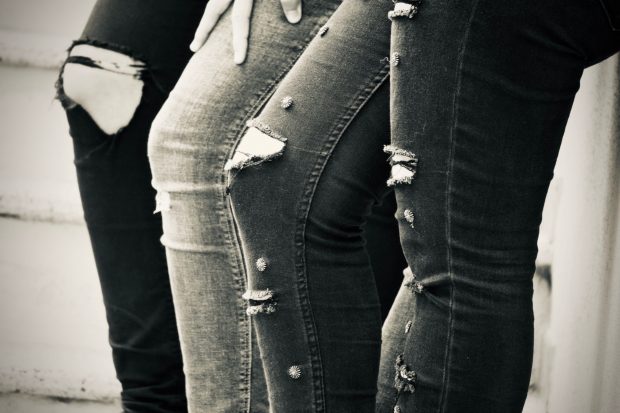 Photo: Pxfuel
According to the Office for National Statistics, the average British woman is 5 foot and 9 inches tall and weighs 13.16 stone. While this is relatively tall by world standards, not all of us can say that we tower above others. Luckily, If you wish that you were taller, there are a number of things you do to create the illusion of height besides wearing high heels. One of these is wearing the right type of clothing. So forget horizontal stripes, big bags and high-neck tees because the right types of garments – including a flattering pair of jeans – can give you the much-desired illusion of extra inches.
High Rise Jeans
Wearing high-waisted jeans – or any other trousers for that matter – is one of the surest ways to elongate your legs. This is because high-rise jeans make your waistline look higher than it actually is. And while these jeans will give you a shorter torso, creating the illusion of longer legs will go a long way to making you appear taller.
Long Leg Jeans
Invest in a pair of jeans with a long leg – the longer, the better. Full-length jeans will make your legs look longer, especially if you wear them with high heels. Conversely, jeans with legs that end at the ankles or even above them are a terrible option for short women. This is because such jeans make your legs appear cut off at the ankles.
Flare Leg Jeans
Popular with hippies in the 1960s, flare leg trousers – or bell-bottoms – were first worn by sailors since they were easy to roll up and keep dry. Flares are relatively tight around the hip and thigh area and become wider past the knees. This design makes short women appear taller, particularly if they opt for a pair of jeans with a long leg. Flares are also a great match for a variety of tops. For example, combining a pair of flare leg jeans with a crop top can add an element of chic to your outfit.
Skinny Leg Jeans
Tight-fitting jeans accentuate the figure. In fact, your jeans do not even have to be all that tight as long as they are well-fitted. Keep away from oversized jeans – as well as coats, shirts or jumpers – as they will create bulkiness that will make you look shorter. To appear even taller, pair your skinny leg jeans with a pair of pointy shoes.
Parting Words
Aside from wearing the right kind of jeans, there are numerous other fashion choices that can add inches to your height. Always color match your trousers, shoes and belt. Try to wear garments that are in the same hue scheme and avoid bold splashes of color. In addition, one piece outfits such as rompers and jumpsuits can give the illusion of height by lengthening your frame.