If you are looking for the easiest way to save money on your tire purchase, you should consider acquiring your car tires online. There isn't a dearth of name brand tires available for purchase online. Not only does online tire shopping help you save money, it also prevents you from wasting your time as everything can be found under the same roof. However, you need to be careful when dealing with online vendors as there are plenty of fraudsters around.
Tires are undoubtedly essential to ensuring your safety. Hence, you should spare no expense in acquiring the right set of tires and only purchase them from trustworthy sites and sources.
Without beating about the bush any further, here are 4 tips to shopping online for tires.
Tip 1: The importance of checking the tire size
You must check the size of your tires before making your purchase online. Not all vehicles use the same tires. If you fail to install the right sized tires in your vehicle, you will witness a drastic decrease in the overall performance of your cars. In addition to that, an improper set of tires can also cause performance issues and considerably increase your repair bill. It is possible for you to find the factory tire size of your automobile in your owner's manual. Or, you can check for details on the glove box lid, the driver's door jamb, or inside the fuel hatch. When shopping for tires online, you will be requested to provide information about your vehicle including year, make, model, trim, tire type, to help dealers present suitable car components to you.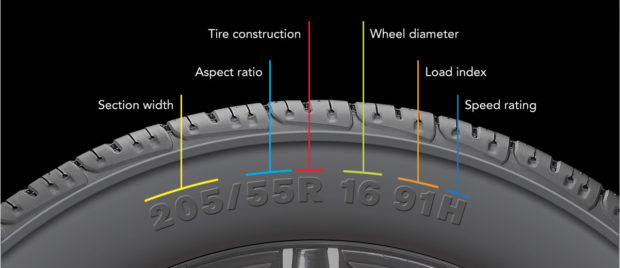 Tip 2: The importance of doing proper research
Before deciding on a set of tires, it is essential for you to do your own research. You can easily check for unbiased reviews of the users online. Reading through the reviews and understanding their experiences with the product will ultimately enable you to make an informed decision. You can also speak to your personal tire technician and ask him/her for his/her honest opinion on the tires you have shortlisted.
Tip 3: The importance of locating the right installer
If you want your tires to be installed, mounted and balanced properly, it is imperative for you to find the right installer for your vehicle. Locating and identifying the right installer is just as important as finding the right set of tires for your vehicle. You should consider asking your friends and family for recommendations. There are numerous tire stores in Atlanta that install your tires as well.  
Tip 4: Pay attention to the shipping
When shopping online, it is also of paramount importance for you to pay attention to the shipping and handling costs. You need to know if the tires you wish to purchase include shipping and handling charges. You wouldn't want to be surprised with a rude awakening now, would you? In addition to that, it is also essential for you to confirm and keep in mind additional costs such as tire recycling fees and taxes.