Drink water, and prefer ventilated and shaded places… So many tips that we are used to hearing during periods of heat waves. And if fans, air-conditioned spaces, or swimming pools can make the heat less painful, we tend to forget that some very simple beauty gestures can also help us face high temperatures. 
These are our tips for cooling overheated skin:
Put your beauty products and accessories in the fridge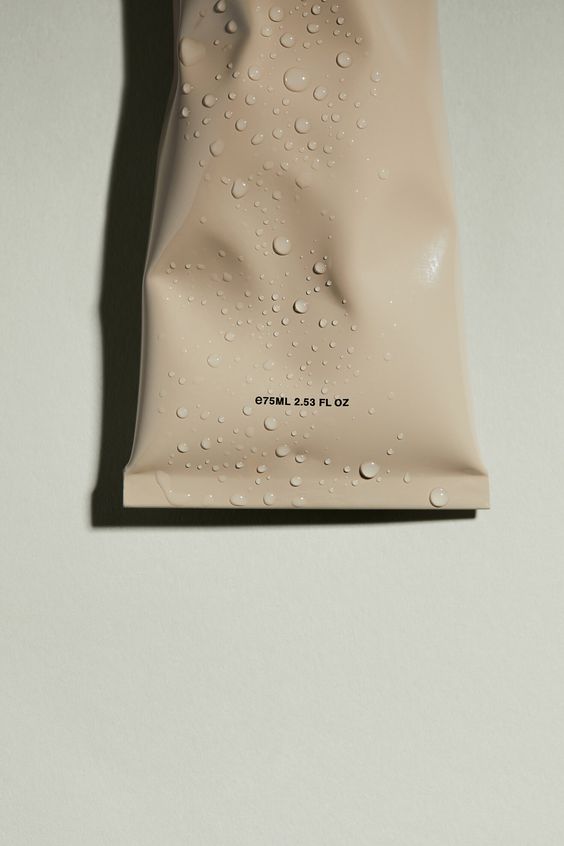 The idea may seem surprising, but putting some of your beauty products in the fridge when it's hot is a good idea because they don't tolerate high temperatures well. In addition, certain active ingredients such as vitamin C or vitamin A would be better preserved with this technique. But there is no question of reserving an entire floor of your fridge for your skincare routine, only a few products have their place in the middle of your yogurts and vegetables.
Your eye contour treatment, for example, placed in a cool place will give a boost to the area, decongest and smooth out the look. Big bonus if the latter is equipped with a metal tip: ice cube effect guaranteed.  
Other beauty products that can be put in the fridge: your day cream, your body care or for heavy legs, your after-sun, or even your mist or thermal water. You can also store your massage devices ( Gua Sha, jade rollers, etc.) in the refrigerator. The fresh effect of the products will only be increased tenfold. 
Focus on "cold effect" treatments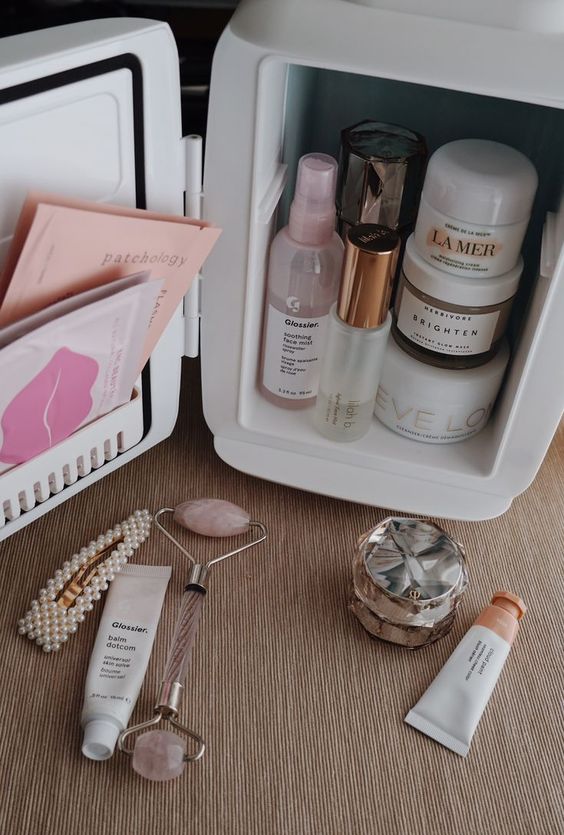 In summer, we tend to lighten our skincare routine because of the heat. So why not take advantage of this period to use 2-in-1 products which, in addition to hydrating, plumping, or smoothing the epidermis, provide a cooling effect? Namely: most of these treatments contain menthol, an active ingredient that in contact with the skin will cause a feeling of freshness similar to that which one can have when chewing gum.
Use mists and thermal waters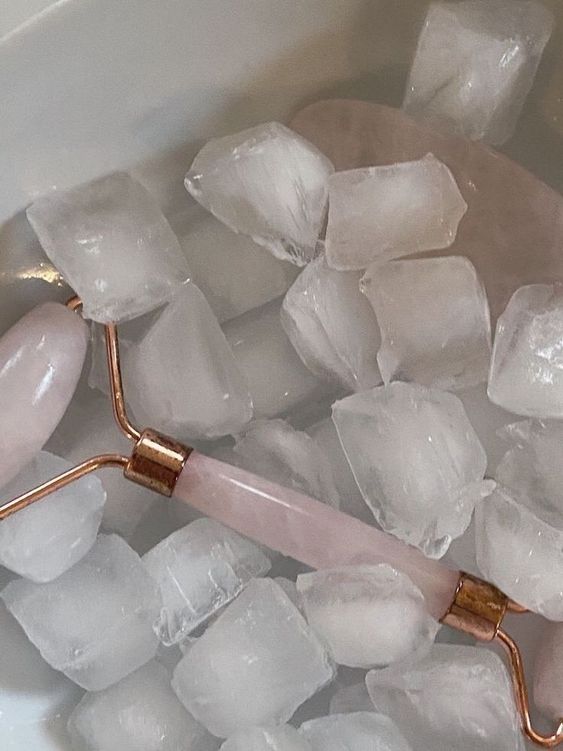 Because you don't always walk around with a fan handy, the healing mists and thermal waters will be your best allies against heatstroke. Enriched with vitamins and minerals for the most part, some even have protection against pollution, practical when you know that the heat generally coincides with a pollution peak.
In periods of high heat, opt instead for formulas that will maintain the hydration of the skin throughout the day but also help the body not to overheat. The right move? Spray your mist or thermal water on the face, neck, hands, and arms.