Planning to buy a two-wheeler? If yes, then consider TVS Jupiter which has been awarded as the most appealing scooter. The population of India and the rising number of two-wheelers, both are a considerate concern we should be wary of. As traffic congestion already poses an alarming situation, people prefer more of two-wheelers like TVS Jupiter than cars. The design of this scooter enhances the looks of the two-wheeler rider. The year 2020, TVS Jupiter sees a facelift with premium looks, attractive headlights, and chrome highlights on the front apron.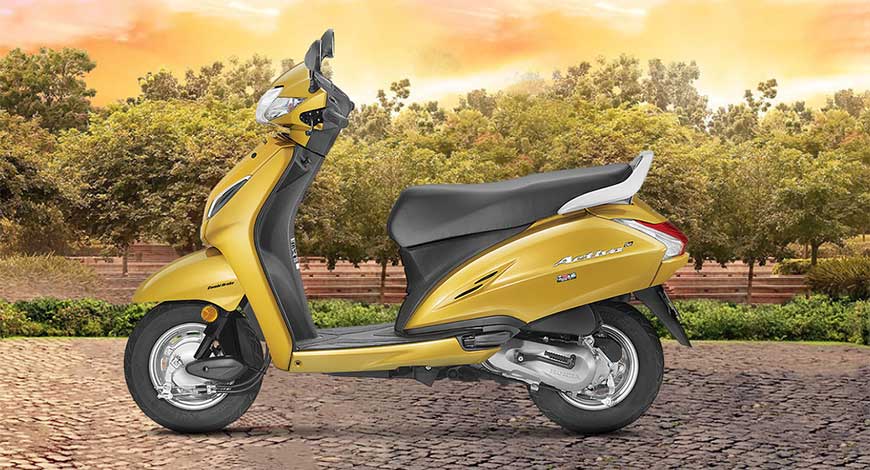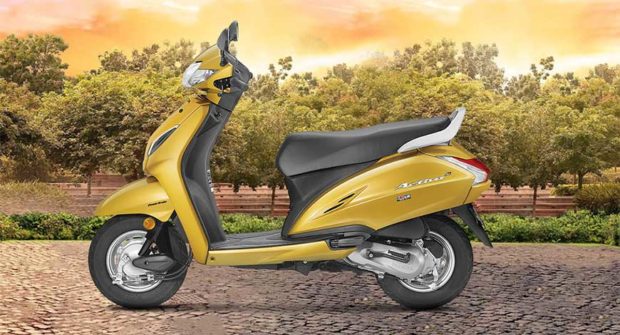 You may choose to buy TVS Jupiter but know that buying its insurance is equally important. Buying a Bike Insurance is mandatory in India for driving on Indian roads. Driving without the policy will attract heavy penalties.
10 things you should know before buying TVS Jupiter
1. The variants for you to choose
The Year 2020 is for you to make good choices when it is about buying a two-wheeler. The best option will be TVS Jupiter as you get a choice to make from the six models the company has introduced. The manufacturer offers you 6 versions that include Standard-SBT, ZX-SBT, Classic-SBT, ZX Disc -SBT, Grande Disc SBT, and Classic ET-Fi BS-VI. So, you have the pleasure to make a choice.
2. Upbeat Technology
TVS Jupiter Classic ET-Fi BS-VI is the latest launch of the company. It comes with Bharat Stage VI (BS 6) engine. The two-wheeler is also equipped with Ecothrust Fuel Injection technology. TVS Jupiter also has a new digital screen. It gives vital information on the fuel gauge, odometer, and clock. When buying a vehicle like TVS Jupiter, think of finding the latest technology.
3. Fuel Efficiency
TVS has tried to revive its market and hence have got their econometric patented. Fuel efficiency is a prime factor to think of when making a purchase decision. The two-wheeler from TVS comes with TVS patented Econometer, with an Eco Mode and Power mode with an engine offering better fuel efficiency in Eco Mode.
4. Smooth on road
The Year 2020 be the year of hassle-free driving. This would be one of the prime concerns when you are looking for a vehicle. All the models of TVS Jupiter offer a smooth drive and fuel economy. Take a test drive and then decide which one to buy.
5. Keeps your mobile phones on
Isn't that great to know that your mobile phone battery won't die. You may have to travel a lot out in the market. Fuel and vehicle's safety have been a concern and adding to it is the mobile battery. To erase the hassles, a two-wheeler manufacturer has offered TVS Jupiter with high fuel efficiency. The latest model in TVS Jupiter comes with a mobile phone cubby, USB charger, and a new tinted visor.
6. Mileage will take you
Before buying, you should know about the real mileage the scooter will take you. TVS Jupiter offers 50kmpl which is 90% better than all the other scooters available.
7. Performance on highways
Though not convenient to drive a scooter on highways but sometimes you need to go. You should ask the makers whether the scooter is good for highways or not. TVS Jupiter gives quite comfortable rides and can be trusted for long rides.
8. Variety of colour that enhances your looks
All-new TVS Jupiter is available in 13 attractive colours. It includes Midnight Black, Matte Silver, Pristine White, Mystic Gold, Volcano Red, Matte Blue, Titanium Grey, Walnut Brown, Stallion Brown, Royal Brown, Autumn Brown, Sunlit Ivory and Starlight Blue.
9. Cost of Insurance
Bike Insurance is a must-have in India as Third-Party Liability Policy is made mandatory by the government. An insurance policy premium may add up to the total value of your scooter. Consider buying TVS Jupiter Insurance online as it further cuts down the price and makes it affordable for you. Insurance companies may offer discounts and bonus for a claim-free year.
10. Price and Affordability
It will be your hard-earned money you will put in to buy TVS Jupiter. Find out what is the best deal the company will offer you. The scooter is priced between Rs.55,000-Rs.65,000 (ex-showroom). You can compare it with the scooter's performance and the competitors.
Buying a scooter is a big decision in life especially if it is needed for the daily commute. TVS Jupiter will make the best choice as it comes with disc brake and front telescopic suspension.   These features are to enhance your experience and make it fun to ride.