Fukuoka is one of the biggest cities in the whole Kyushu region. It is located on the northern shore of Kyushu, which acted as a gateway to both Chinese and Korean. It is this interaction of these two different people with a distinct cultural practice that led to the emergence of the unique cuisine that many people term as Fukuoka food. This food has been popular amongst the people of this region and Japan as a whole. Many visitors who come to this great city that got ita to name from river "Fukuoka" back in 1889 like to taste various delicacies that are available in this city.
As a first-time visitor here, you will get a list of local food that you will need to try before you conclude your tour, and I can assure you that you will have a different experience because the majority of such food will truly represent their culture. the following are the 10 MUST-TRY Foods in Fukuoka that you will come across in this great city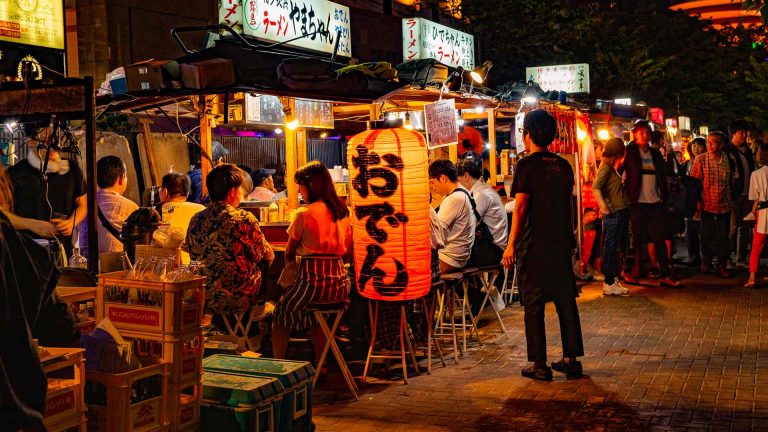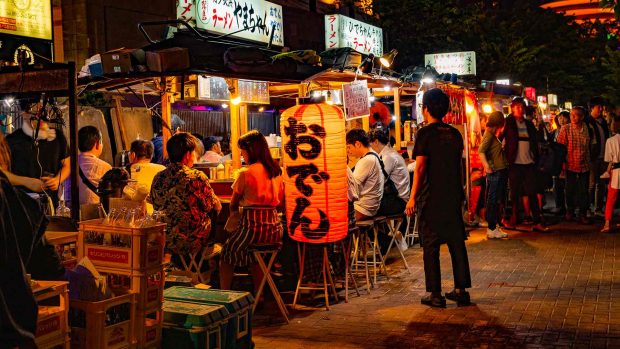 Mentaiko
This highly spiced salted version of tarako became popular amongst the Japanese people since World War II where it was consumed highly in the port city of Busan in Korea and later spread to the rest of the Japanese nation mentaiko is that type of food that can be found in the most household so you cannot struggle to shave it in the menu in most of the local restaurant. Nowadays, mentaiko is used as a pub snack because it goes well with a bottle of beer or two. Again you can also use mentaiko as an ingredient when cooking you can mix it with pasta sauce.
Mizutaki
This is another food you must try when you get to Fukuoka; otherwise, your tour in this place will not be a success. It is commonly referred to as classic food in this place. Normally Mizutaki comprises of a hot pot dist that is made up of a jidori chicken where it is simmered gently with flavored broth to give it that unique taste and aroma then green onion and seasonal vegetable are used to serve this food Normally mizutaki is enjoyed all around the year, so any time you visit this place, you will always find it on the menu.
Tempura
This is another type of dish that you need to try when you get to this place. Tempura basically involves ingredients such as seafood, meat, or even vegetables that are covered with the batter that normally contain flour then deep-fried in oil. when tempura is consumed, it is deeper in a tentsuyu which is a cause add that flavor that always attracts you
Yakitori
Yakitori, popularly known as "grilled bird," which means the skewed chicken is a must-try street food during your visit to Fukuoka. A taste of Yakitori is more than what is called grilled chicken. It is made of meat and vegetables. Yakitori is available in street food stalls, street food markets, and Yatai stalls that are all over the city. Visiting Yatai stalls will experience the diverse Fukuoka street food culture in style.
Hitsumabushi
Hitsumabushi is popularly known as Nagoya dish that is made of grilled eel (unagi rice). It is made by slitting the fish open and grilling it. The dish can be enjoyed in four stages. The first is eel tastes on their own, and The second stage is enjoyed with condiments such as grated radish, nori, and wasabi. The third stage is through green tea or a bowl of dashi broth. The fourth is enjoyed with anything you wish to. It can be found in Hitsumabushi Restaurants in Nagoya.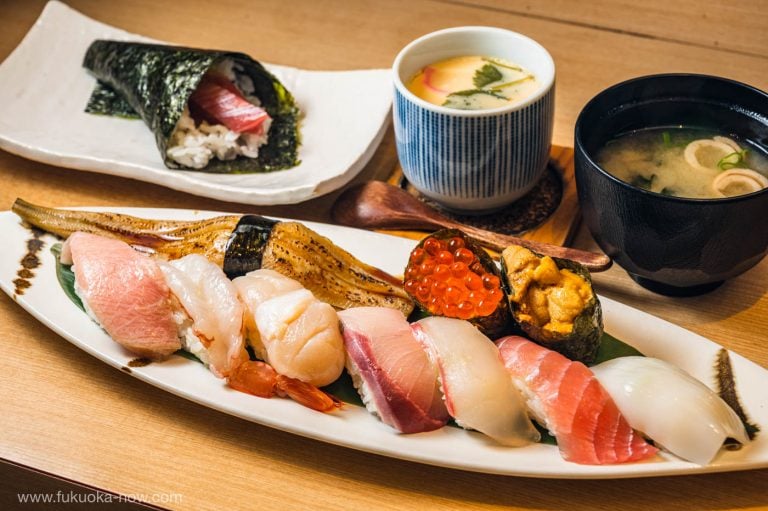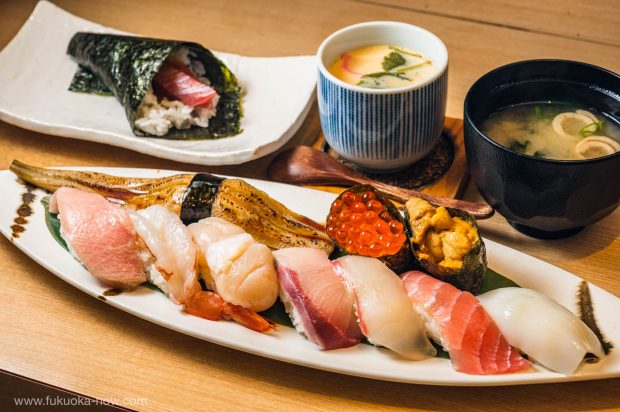 Sushi
When you hear the word sushi, what normally comes to your mind is Japanese cuisine, But you will be surprised by Fukuoka sushi dishes. Being one of the focal points of sushi culture in Japan, Fukuoka will satisfy sushi lovers. The dish is found in sushi restaurants such as Sushi Zanmai, located in Nishitetsu Fukuoka Tenjin Station, Sushi Yasukichi found in the Hakata district. All these will welcome you with unique sushi dishes.
Goboten Udon
This Udon dish is made of thick and chewy udon noodles. This dish is topped with crunchy gobo tempura. Gobo tempura is also called Gobo, which is a sweet flavored vegetable used in many Japanese delicacies. It is prepared in different ways in different restaurants. The variations of textures make it nice and delicious. Have a try, and you will wish to come back again. One of the best places to eat is Daigaku Udon in Akasaka and Udon Taira in Hakata district. These restaurants will give you a different feel of Udon made with toppings such as robot en and marten.
Gyoza
This bite-size street food originated in China but has been given a unique touch in Fukuoka. The fukuoka's version is crispy pan-fried dumplings that are served together with rice, noodle soup, and vegetables. This dish is found in Yatai stalls, Temujin Restaurant located in AMU Plaza Hakata City. The restaurant serves high-quality and delicious Gyoza.
Goma Saba
Being located at Genkai Sea, a major fishing ground in Japan, the city enjoys fresh fish and hence the reason Fukuoka has delicious sea snacks and seafood dishes. In this case, if you love seafood, then try Goma saba(raw mackerel ). It is made of soy sauce and sesame. Being one of the delicious foods, it is best served with rice sake. This tongue-licking dish can be found in izakayas, a restaurant in Japan.
Motsunabe
Motsunabe is the most popular local dish made of pork tripe, beef, vegetables such as cabbage chives, garlic, and soya sauce mixed with togarashi peppers. This famous dish is found in local food stalls and street food which is served with white rice or noodles. This food is found in major restaurants such MOTUKOU and Restaurant Hiramatsu Hakata, major street and local food stalls such as Yatai stalls. Avis to Fukuoka will give you an irresistible taste of rich soup, succulent shrimp, and sweet cabbage that will keep you coming back here.
Conclusion
While are some of the must-try foods, the list only provides an insight into famous Fukuoka's delicacies, but there are still others. The best way to experience the city is to explore and taste all the cuisines Fukuoka has to offer. Whether it is restaurants, local food stalls or busy food streets, or major eateries, you will find the food that you want. While you visit Fukuoka, ensure you taste the influences of Korean and Chinese cuisine as you enjoy the natural beauty of this city. You can also visit Cathay Pacific website for more detail.