Have you ever been called a weirdo for wearing the wrong color choices or outfits during special events and parties? You might have experienced it at a certain stage of life. It's quite common too. Perhaps, you are not a pro in selecting the right outfit for you.
Not anymore! We are here to assist you in the right way. If you are willing to buy outfits, we recommend you to shop from the branded online H&M store. They have an extensive collection of tops, t-shirts, jeans, skirts, shorts, bras, swimsuits, and much more to look ultra-posh. You can give it a try by applying the deals and coupons of H&M to get your favorite clothes at reasonable prices.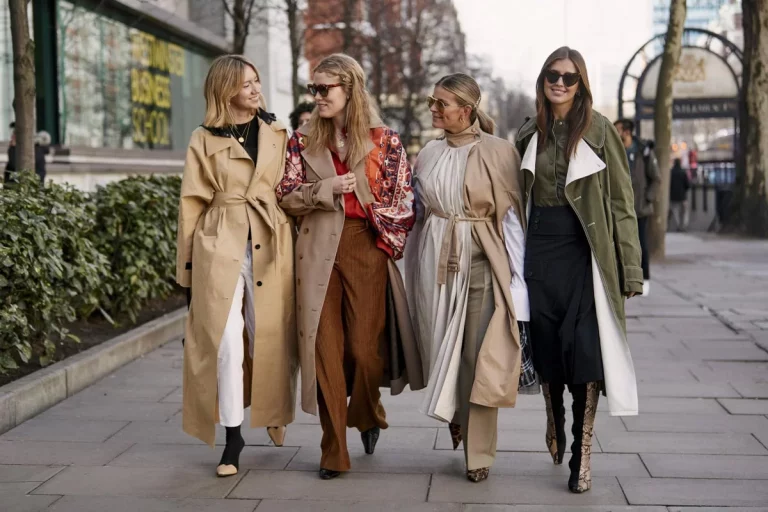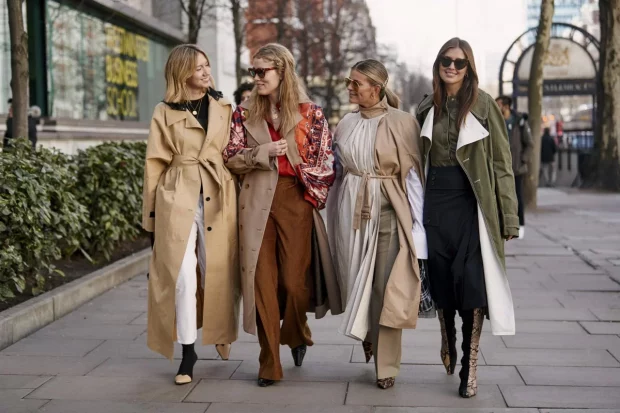 Different outfits are designed for specific requirements like office wear, partywear, pregnancy, nightwear, etc. You should understand the preference and accordingly pick the dress to grab the attention.
Here in this article, we have provided the simple tips that every woman can follow and implement in their daily routine to look beautiful without spending huge amounts on makeup kits, jewelry, and other essentials. Let's get started!
List of 10 Amazing Fashion Tips for Women
Do you want to know how to look stylish without investing in new clothes? The success mantra lies in the fashion tips. Scroll down to know more about the style guide for ladies that work tremendously regardless of your size, shape, and age.
Know your Body Shape
Balance Your Outfit
Create a Unique Style
Look for Vibrant Color Combinations
Do not Forget Accessories
Upgrade with a Scarf
Wear Cool Goggles
Keep Clothes Ready
Try New Outfits
Wear a Comfortable Jacket
1. Know your Body Shape
The first and foremost thing you need to consider is body shape. Knowing your body gives a clear picture of what dresses work for you and what does not. If you are not sure about your body type, you can use the female body type calculator to know whether you have inverted, straight, and hourglass shapes.
So, it will be easy for you to select the required costumes when you go out shopping or while purchasing online. Few merchants also disclose the details like body sizes and shapes to make the customer pick clothing items effortlessly.
2. Balance Your Outfit
Don't know why the purchased dress doesn't fit you. Do not worry! It is because the balance of your outfit is a little off. You can try different options like preppy, street, vintage, urban, and modern styles to look attractive in the group.
If you want to try new clothes of unusual shapes, make it a fashion moment by keeping the other areas look tight. For instance, try pairing a dark colored top with shaded jeans. There is nothing wrong with trying something new other than wearing casuals all the time.
3. Create a Unique Style
Every individual on earth has their way of dressing style, and you can create your own. It is just a way of trying to make yourself look better. Take a note of what colors you like the most and what makes you look gorgeous. You can even choose from the wardrobe collection and see in the mirror to know what goes well for your skin type.
4. Look for Vibrant Color Combinations
Are you nervous about adding dark-colored clothes to your wardrobe collection? There is nothing to worry about as you should be aware of your skin type – white, wheatish-brown, dry, oily. This will give you an idea about picking dark or light-colored costumes for your skin type.
If you are trying it for the first time, start with a single piece: the top, bottom, or the other in a light color. Go out for a casual walk and see how comfortable you are. You can seek advice from your siblings and friends who are fashion-verged. As long as you try more color combinations, you will know how to play with the color choices for different occasions round the year.
5. Do not Forget Accessories
Whether you are planning to go to the office, adventure trips, or other places, you will surely pack the essentials like water bottle, smartwatch, mini makeup kit, and more. But, what's important is you need to wear accessories that compliment your dressing style. You can even try with the jewelry items as well for overall look.
6. Upgrade with a Scarf
If you want to get the updated and most trendy look, you need to wear a scarf. Most of the scarves available online are vibrant and add beauty and elegance to a woman's wardrobe. They are made of numerous materials like cotton, silk, polyester, etc., to enhance the attire. Moreover, they can be worn on the head, neck simply by wrapping around.
7. Wear Cool Goggles
Flaunt your style with the best fashion accessories like goggles to look cool and positive throughout the day. If you wear an extraordinary outfit, you may feel something is missing. Goggles can be a great choice that perfectly matches with your dressing style. You can quickly wear and remove the sun glasses depending on the requirement.
8. Keep Clothes Handy
Before you go out for birthday parties, anniversaries, you need to be prepared 1 or 2 days before. Otherwise, you will be baffled by the dresses you have in your cupboard. It's so annoying if you are not ready for the event and things are getting delayed. So, to avoid the last-minute hurdle, it is vital to keep the clothes ready by performing the activities like washing, drying, and steam ironing.
9. Try New Outfits
Being a fashionista, you should always try something new that is trending in the fashion world. Be open to experimenting with contemporary silhouettes. Pieces you have always avoided can give you a more flattering look. For example, if you wear jeans and t-shirts regularly, you can try shorts, skirts to be your style statement. Initially, you may feel uncomfortable trying a new style, but women are meant to try the hardest things possible.
10. Wear a Comfortable Jacket
We all know that winters are too cold to handle. If you wish to stay protected from the cool breezes in the morning, you can wear a jacket to give yourself a warm and cozy feel. Moreover, they are made using durable materials to last longer. Some women like to wear fancy jackets, and some like pain models. Depending on your choice of interest and skin tone, get the available jacket within your budget range to look stylish and attractive.
Final Verdict
Wrapping up, different age groups – teens, adults, elders dress up in unique styles, colors, design patterns, and fabric types. You can go with any choice that makes you feel confident. However, the above-mentioned fashion tips help you choose suitable garments while going out for dinner, parties, and other special events with friends and family members.
What do you think about the fashion tips for women? Did we miss any of the popular ones to look beautiful? Please share your ideas and queries with us in the comment section given below. We are happy to clarify them and update the article with the latest information.