A wig is a head covering made of natural or artificial hair worn in the theatre, as a personal ornament, disguise, status symbol, or for religious purposes. Wearing wigs dates back to the earliest of times.
History:
Ancient Egypt was no walk in the park. It was almost difficult for people to let their hair grow without getting dehydrated or drawing lice due to the humid, dry atmosphere. So men and women kept their heads shaved, and to shield their scalps from the sun they put on wigs.
Both men and women wore wigs made of either human fur, sheep's wool or vegetable fibres in ancient Egypt, depending on their social status. Egyptians have earned a variety of benefits from shaving their hair. it was more convenient not to have hair in the humid Egyptian climate. Secondly, a baldhead helped escape the danger of lice infestation, which at that time was a serious problem. Nevertheless, it seems that Egyptians wanted to have "hair" which led to the creation of wigs that give the impression of hair. The wigs shielded the Egyptians' baldheads from the glazing sunlight. Wigs were a part of the Egyptian people's everyday wear, showing the status of an individual as well as their position in society or politics. Women's wigs were decorated with braids and gold, making them more fashionable than men's wigs. The more complex and active the wig was, the higher was their social class.
Social Status:
For more than a century, the wig had become a recognisable emblem of status. It achieved its full growth in the 17th century, covering the back and shoulders and running down the chest. Women often wore wigs throughout the same century, but less frequently than men did. As part of their official costume, some occupations developed unique wigs; the tradition is preserved today only in certain legal systems, especially the United Kingdom. In the 18th century, men's wigs in diverse styles were worn throughout the West, until these and other markers of social symbols were washed aside by the French and American revolutions.
People used to wear wigs and hairpieces for many decades, but only surreptitiously. Only from the 20th century, after the production of wigs made from inexpensive synthetic hair, the popularity of women's naturally styled wigs increased. As a result, people became more comfortable with the use of wigs as an option for clothing.
Introduction Of Weaves
Weaves can be seen as a distant relative of wigs. Wigs weren't seen much in 15th century Africa but the hairstyles were still an indicator of rank, age, faith, and marital status.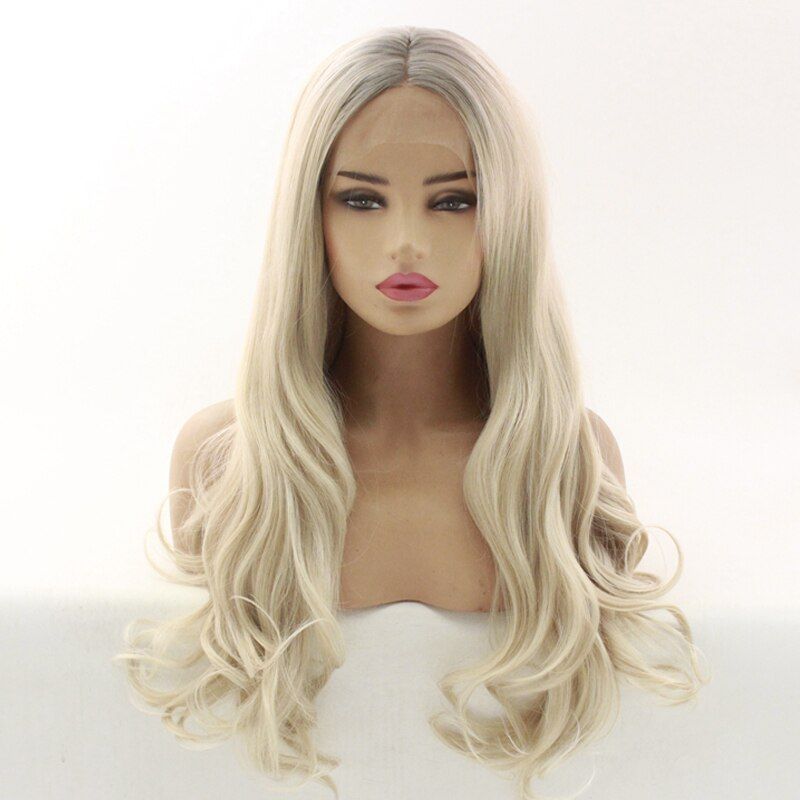 The "hair weave," was invented by African American hairdresser and wig designer Christina Jenkins in 1951 by stitching fake hair into the follicles of her customers. For African American women, the weave, as it is now called, became a transformative instrument. Instead of just making it hang on one's head, sewing in the hair allowed the weave to remain in place for extended periods.
Wigs in the modern world
Today, a more artistic and dramatic role has been taken on by the wig, bringing energy to Halloween costumes, fan conventions, and stage productions. Actors and singers have commonly seen wear wigs as fashion symbols. From Cher to Lady Gaga to The Kardashians, all rock wings at their shows and concerts.
In pop culture, the historic importance of wigs is not forgotten, either. Only by looking at the style of the wig being worn (think of "period pieces" such as Hairspray, Pirates of the Caribbean, and Game of Thrones, to name a few), Savvy audiences can recognise the actual time a movie or TV show takes place.
The wig continues to play a crucial role in our lives, regardless of its purpose, functional, creative or only for show. The real question is: what is this next step of this extremely adaptable accessory? Matching coloured wigs worn at restaurants by servers? Hologram wigs, which can be turned on or off at the touch of a button? A wig-by-mail streaming service, a la Netflix? To find out, we can't wait.
Religious Obligations and wigs
In the community of Orthodox Jews, women-only expose their natural hair to their husband and their female family members. Only By tucking strands into caps, covering their heads beneath bright scarves, or pinning them up under a wig, they leave their houses. However, this is not done to reduce their attractiveness or control their place in society, but to maintain the sanctity and intimacy of their unions.
Although many faiths do not conceal this nature, it is not seen by women in this tradition as a means of injustice, but as a comfort for those of these respective communities.
The reason there is so much misunderstanding about these rituals is that outsiders to these cultures misunderstand what is culture and what is religion. Many Muslim women, for instance, wear a hijab, married Hindu and Sikh women wear veils, and nuns women wear caps or white scarves during service in some Christian faiths. But for Orthodox Jewish women, wigs are the gold standard; that is why the wig industry is a very profitable one in cities in the United States where there are a significant number of Jewish women.
Where to get a wig
Online:  You can browse wigs online, just like most items nowadays. In any colour, weight, and design, online retailers have a wide range of wigs. To help you choose the best look for you, some give consultations over the phone or by email. This can also be a nice choice if you want to shop wing in private. 
At a wig shop: You can contact breast cancer groups, your hairdresser, to get suggestions for nearby wig shops or specialists. To have extra anonymity, certain wig specialists come to your house
Through charitable programmers: You may want to look at getting a wig for free by services of the American Cancer Society or other non-profit organisations instead of looking for a wig (and probably getting reimbursed for any or all of the expense by the health insurance company).
Selecting a wig
Here's how you should pick a wig that suits well, is of high quality, and fits you:
Measure your head and determine your "capsize" using a fabric measuring tape.
Determine whether you want a wig that is identical to your hair in colour and style, or whether you want a new look. You may want to have two wigs: one that's more like your established hair and one that's a different length, colour, and/or design that's interesting.
Try picking a colour which is marginally lighter than your own hair. During chemotherapy, the skin tone can be off; greyish, greenish, or yellowish. Generally speaking, light is more attractive, which would not draw attention to the complexion.
Determine if you like a wig made of synthetic fibre, human hair, or a combination of both. Many women prefer wigs that are plastic. They look and sound good, need relatively little treatment and treatment, and are reasonably priced. It could cost between $800 and $3,000 or more for a wig made of actual human hair, and it takes more maintenance than your own hair.
Go for the most natural-looking wig of the finest quality if that you can afford. A lace front and a monofilament component or top are key features which make a wig look realistic. Every hair on the front of the wig is individually attached to a sheer material in a lace front wig, giving the illusion of a natural hairline. Monofilament tops or pieces make the wig top look authentic and are manufactured from a fine, sheer cloth by tying or stitching the hair in sections into the top portion of the hat.
How to put your wig on
To put your wig on and get a decent fit, follow these steps:
You'll need to keep it as straight and flat as possible by pinning it down and wearing a nylon or mesh wig cap under your wig if you have natural hair of some length. You should wear a wig cap in most situations, even if you don't have hair, so it will keep the wig clean, retain moisture, and shield your scalp from discomfort. some women prefer to wear a wig brace. A wig band is equivalent to a headband and does not stick to the wig, but helps to hold it in place.
To get the optimum fit, change the velcro tabs found on the back of the wig.
Tilt the head forwards. Place the front of the wig on your hairline with both hands, and then use a front to back motion to put the wig on. To better centralise the wig, use the ear tabs (near the temples).
Types of wig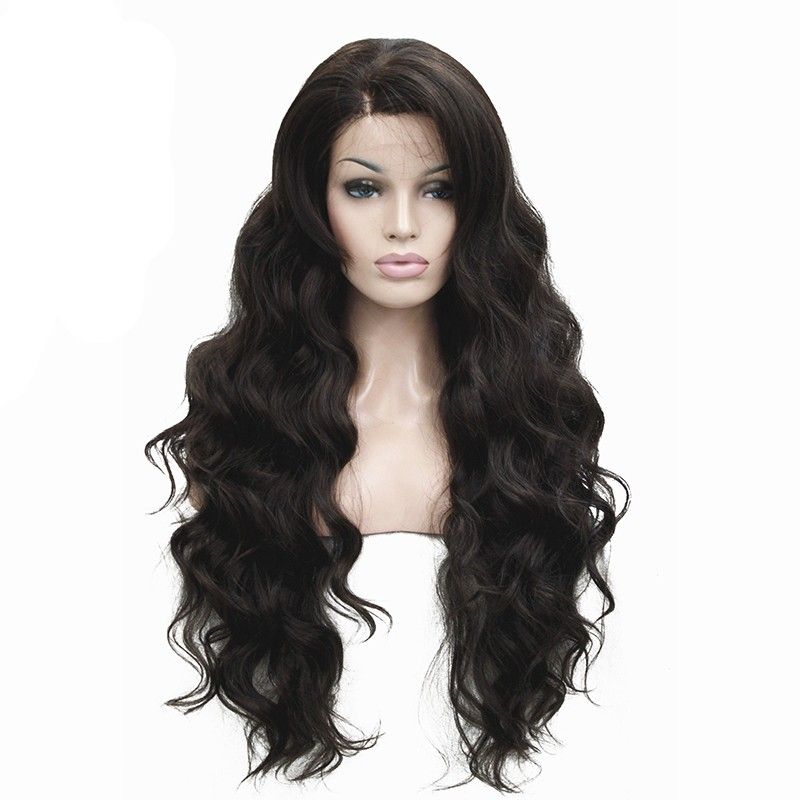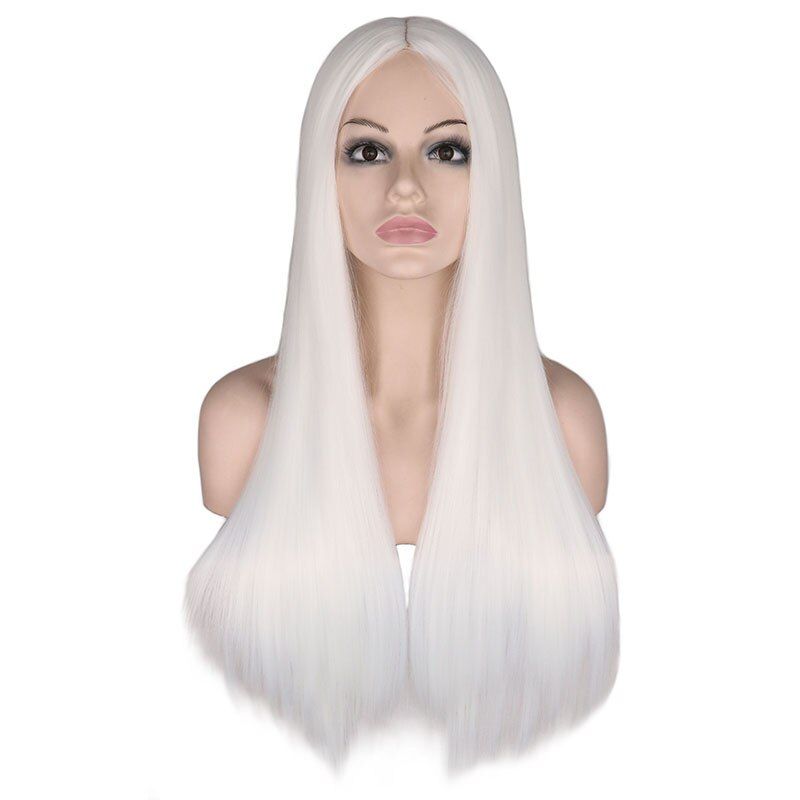 The conventional machine stitched and the hand-tied lace wig is two basic styles of hair wigs. Today, the machine-stitched wigs are probably the most commonly worn wigs. For fitting to different head sizes, the hair is sewn on a stretch weft material and comes with back straps. Usually, these wigs are pre-styled and lack reasonable standards of any sort.
For wig wearers, lace wigs are rapidly becoming one of the most sought after wigs. If it comes to wearing false hair, the appearance of hair emerging from the scalp is the aspect that makes this wig the best of the best. Such wigs are made with a foundation of French or Swiss lace stock. They are developed with an elongated weft back as a full lace or partial lace front. Each strand of hair is individually stitched into a lace material that provides at the base the natural look of hair. This is where the word "hand-tied" originates.
Caring for your wig
A plastic wig should last for 3 to 5 months with appropriate treatment and handling, and a human hair wig should last for 9 months to one year of everyday wear. Here is how to take care of you wig
Clean and condition the wig after wearing it every 8 to 10 times.
Use a scarf, or hat to give your wig "time off" on occasion.
Keep it away from excessive heat, such as from an oven, barbecue, outdoor heater, or an open flame, if you have a regular silicone wig, so it could melt. In most cases, unless t is branded "heat friendly" or "heat defiant," you shouldn't use heated grooming equipment or a hairdryer on a silicone wig.
You can take it to a professional hairdresser if you want assistance with styling, shaping, or washing your wig.
If you do not wear your wig, store it in a section of your home on a wig stand that absorbs as little sunshine, humidity, moisture, and dust as possible. With two 64-ounce plastic soda bottles, you can build your own wig stand. Break them in two, discard the ends, face together the cut sides of the bottoms, and force each other inside to get a football type stand built