Everyone knows that Aran made with merino wool is a timeless fashion classic guaranteed to look good. But many save these pieces for winter, assuming they are only suitable for the colder months. This common misconception means many are missing out on the amazing benefits these fine fibres bring to the summer! At Aran Sweater Market we create beautiful garments that are perfect to wear year round. Here's why you should wear Aran merino wool this summer.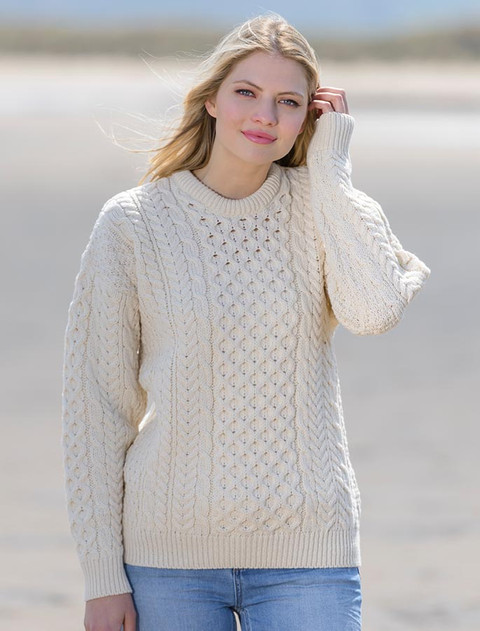 1. It keeps you cool
Merino wool is well known for keeping you warm, but did you know it can also help keep you cool? As a natural fibre it is excellent at wicking moisture away from your skin and allowing breathability. As sweat is drawn away by the fabric, it evaporates into the air outside the fabric, and heat is released. This cools the air between your skin and the fabric. Merino's ability to regulate temperature in this way makes it the ideal fabric to wear in summer. So a piece like our Merino Aran Sweater is the perfect companion for a summer hike or even a day at the beach.
2. It's good for your skin
While many find woollens can be itchy, merino is non-allergenic and is therefore an excellent choice for those who suffer from allergies or skin conditions such as eczema. As well as being super soft and breathable, because it retains moisture it is also resistant to static. So no uncomfortable crackles or sticking to your skin. It's also a natural UV barrier, so protects sensitive skin from sun damage.
3. It is odour resistant
Merino's breathability also makes it much less likely to retain unpleasant odours. It has anti-bacterial properties, due to the presence of lanolin. Lanolin is a naturally occurring substance that is found on sheep skin. This oily wax acts as a water barrier and a natural protection against infection. Although most lanolin is removed as the wool is processed, enough remains to give the merino wool effective protection against bacteria build up. This means merino wools stay much fresher for much longer, compared to synthetic alternatives.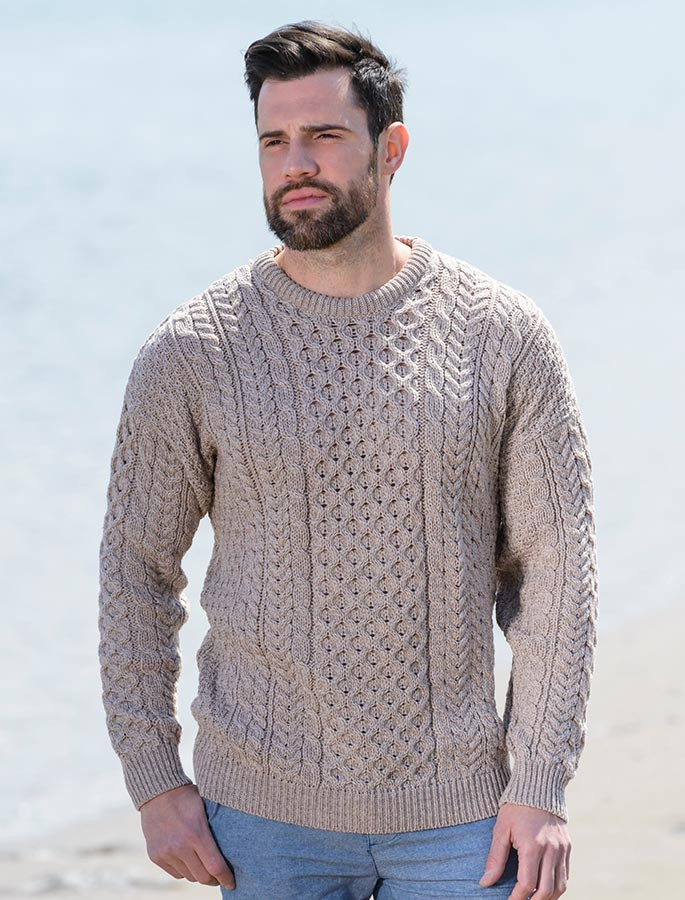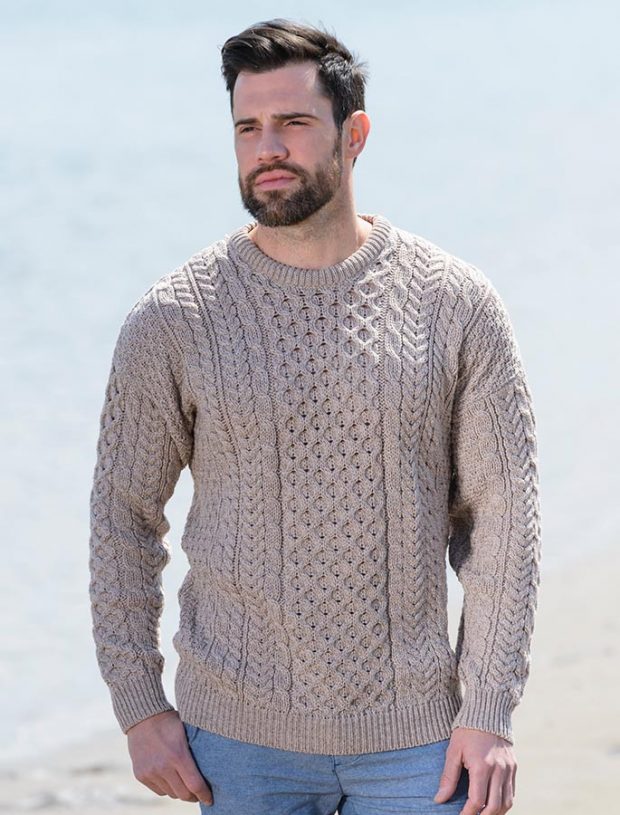 4. It's easy to care for
The anti-bacterial nature of merino wool means you'll have to worry a lot less about washing and cleaning your woollen items. Simply hang them up somewhere in the fresh air and they will be smelling sweet before you know it!
5. It doesn't wrinkle
Merino is the ultimate travelling companion. Just stuff it in your bag ready for the beach or the mountain hike, and know that when you take it out it will be ready to go. The elastic properties of the fabric mean it's a fantastic item to pop in your suitcase for the summer holiday – it will bounce back as soon as you take it out. No ironing needed – it's a fabric that will simply return to its shape and look great whatever the situation.
6. It is super comfortable
This should be clear now, for all of the above reasons! But just in case you've never felt real merino wool – it is super soft. Unbeatably so. In fact, it is the softest and finest fleece in the world. This incredible softness comes from the fineness of the fibres – while a human hair is 60 – 180 microns thick, a merino fleece hair is just 17 microns thick! But for all that fineness, merino is also super strong – six times stronger than cotton. The fineness and strength combine to create a fabric that flexes easily against your skin, with no resistance and therefore no scratching or tickling. Even those with the most sensitive skins will be able to enjoy items such as our men's and womens irish sweaters, which come in a whole range of colours and are as soft as you can imagine. Perfect.
7. It's environmentally friendly
We're proud to work with a material that is so sustainable and natural in origin. It is 100% biodegradable, and since our items will last you many years, it is the very opposite of the fast fashion trends that are so bad for our planet. With your care, you can wear your merino piece for decades, even pass it on, and your purchase will have supported artisan master craftsmen sustaining a traditional way of life and artform.
8. It dries very fast
Because of the quality of the fibres, merino dries surprisingly fast. So when it does finally come time to wash it, you won't be hanging around too long before you can wear it again! Especially in the summer months, with the aid of some seasonal warmth.
9. It's good for all weathers
Merino has in-built water resistance, due to the lanolin content of the wool (the previously mentioned natural oily barrier found on sheep skin). So even in the most unreliable of summers, merino has you covered! The special temperature regulating qualities of the fabric mean that even if it is hot one minute and cold the next, merino is the perfect thing to be wearing, as it will help your body find a comfortable balance. A beautiful merino sweater can take you through all the seasons, even when they all happen in one day!
10. You don't have to wear a thick sweater!
Finally, when considering summer options for Aran merino, remember you don't just have to wear a big thick sweater. At Aran Sweater Market, we have a fantastic range of clothing items for men, women and kids, including lighter options such as our men's merino ribbed cardigan or women's merino cable knit hoodie. Accessories in merino can also work really well, whether you fancy our Aran patchwork merino throw to snuggle up around the beach camp fire, or our ribbed merino wool hat for setting out on your morning hike. Our ladies merino button poncho can take you from beach to bar in style, while for the gents our merino Celtic jacquard provides a casual holiday fashion statement.
Whatever your summer style, Aran merino has a place in your wardrobe year round. From comfort to adaptability, ease of care to environmental credentials, Aran merino is an unbeatable fabric choice as well as a timeless fashion tradition. Pick your perfect summer Aran in merino wool now from Aran Sweater Market.