Every organized yard should have a durable and convenient backyard storage area. Somewhere safe to store your lawn mower, tools and outdoor toys can be a real advantage in helping keep your yard neat and manageable.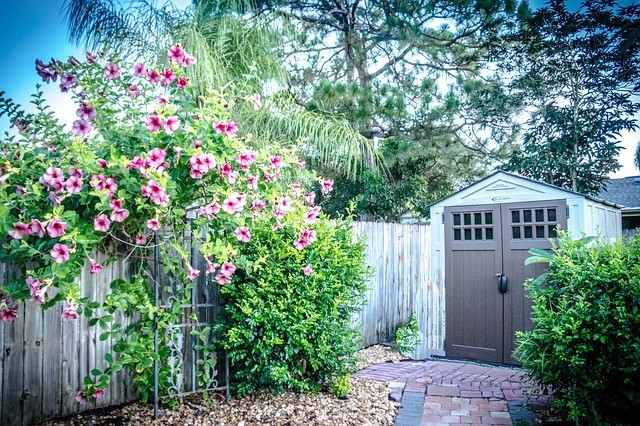 If you have never had a backyard shed, you may wonder what size to buy or where the best placement is. Every yard is different, so taking stock of your space is an important first step. You will want a fairly level and well drained area for the most secure placement.
There are a variety of steel garages and sheds to choose from depending on your needs and the style that you prefer. Planning in advance is recommended to make the process easier and get your shed set up in the best spot.
Before you buy, take a quick look at some things to consider that will make the decision making process a bit easier.
What Will Your New Shed Be Used For?
The intended use of your new shed is the most important aspect of choosing a design. If you are looking for simple storage you may be able to go with a smaller simpler model that doesn't have any insulation or extras. If you are looking to create a safe place for important equipment and organized storage, you should look into waterproof and insulated models.
Doors & Windows
You should know how much room you will need to maneuver your items in and out of your shed. Can you deal with a regular door entrance or will it be more convenient to have a double sliding door? You want to make sure that you will have a large enough entrance to get everything easily in and out of your shed. Many shed designs now come with the options of windows. Ventilation is important if you are storing chemicals or gas cans in your shed.
Size
The size of your new shed will likely be equally proportional to the price. While you don't want to get something too small, you should also be cautious of getting something that is too big. It's not only a waste of your budget, but a shed or garage that is too big can easily dwarf the rest of your yard's landscaping.
Shelving
You have the option in most sheds or garages of adding your own storage systems to help keep you organized. In some sheds, there are built in shelving units that can help you keep your important items off the ground and safe from the elements and flooding.
Construction Material
The building material that you choose greatly depends on where you live and the conditions that your shed will need to endure. In northern areas, you may want to consider a more durable steel or composite material that will last in the severe weather of the changing seasons. A solid construction and secure foundation are important considerations in areas that have seasonal storms that can become powerful.