When you have a degree in social work, also known as a BSW (bachelor in social work), you might think you would be fairly limited in terms of the kind of career you could go into. With a BSW, surely the only thing you can do is become a social worker? This is not strictly true; although being a social worker is absolutely something that many people go on to do once they have obtained their qualification, and although it is a wonderful career to get into for many reasons, it isn't the only option. There are many careers you can begin once you have worked hard for a BSW degree. Read on to find out what they are and discover the reasons why studying online for a degree in social work could be the ideal thing for you to do.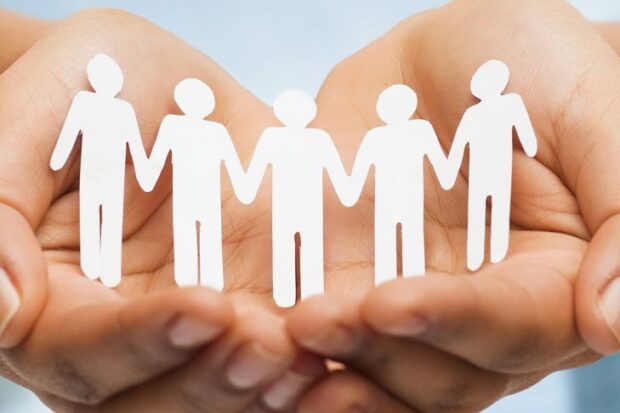 Social Worker
Of course, the most obvious career path for anyone who has a BSW is to become a social worker. When you are a social worker, your main job is to improve how other people's lives are played out, giving people as many options as possible when they may have thought there was nothing for them to do.
There is a lot of responsibility when you are a social worker. Typical daily duties would include visiting individuals or family groups to find out what it is they need and then writing reports based on your findings. This might be in relation to child abuse or neglect, for example, or it could be about housing or employment. There is a wide range of reasons for someone needing a social worker, which is why having a degree is necessary.
Once you have made your report, you will also need to make recommendations as to what should happen next, as well as liaising with police and the courts if necessary. As such, social workers must have good people skills and be able to explain what they have seen and heard clearly.
Counselor
Not everyone who gains a BSW will want to go into social work. Being a social worker requires a very specific set of skills, and it is an emotionally draining job; it's not for everyone. So if you enjoy the idea behind a social work degree but want to do something different with it once you graduate, you could choose to become a counselor.
Counselors listen to people's problems and try to help them through those problems. It is not quite as 'hands-on' as being a social worker is and in many cases listening, with some advice given too, is enough. As a counselor you will need plenty of additional skills including:
Knowing how to build relationships
Being trusted
Listening
Being non-judgemental
People will be coming to you at potentially the worst times in their lives, and they will be looking to you for help. Being able to offer this help and guide them in their next steps is crucial, and although it might be hard to hear their stories, you will be making a massive difference in their lives positively, and this is what counselors enjoy. They know they are helping people, and that is what counts.
On a day to day basis, counselors will provide a listening ear and advice where needed either face to face, on the phone, or via video calls. They will need to be able to encourage their clients to open up about their problems, and then they will need to empathize with those problems to create trust and understanding. Counselors must also know how to create bespoke treatment plans for their clients to enable them to be healed from their trauma in the best way for them.
Education Consultant
If you have taken the time to qualify with a BSW, you must have a great interest in helping other people. You wouldn't have studied this particular degree subject if you didn't, as it wouldn't have held much interest for you.
Being an education consultant is a great way to help other people when you have a BSW, but it is much less emotionally draining than some of the other options, and therefore, if you want something positive and enjoyable and that won't cause you to become upset yourself, this option might work for you.
An educational consultant is the main person that parents, students, or other organizations can liaise with regarding any educational needs the student might have. The job might entail helping schools to plan lessons that will enable everyone to learn, or it might be setting up talks with a specific school about how they have treated students with special needs (either positively or negatively).
One of the great things about being an education consultant is that you can work for someone else or you can set up your own business and be self-employed. It will depend on what you're looking for in a career, but if the freedom and control of working for yourself appeals and you want a job in which you can truly help people and assist them in getting the education they deserve, education consultant would be a good match.
Some of the things you might do as an education consultant include working with schools to develop educational strategies, helping students and their parents pick the right school, create teacher training programs, and speaking to students to get their feedback regarding the lessons they have been taught.
Community Development Worker
A community development worker is a fascinating job that will take all the skills you learned when studying your BSW and put them to excellent use. A community development worker will be a liaison between a government organization and the members of the community it has been set up to assist. In other words, you will be the conduit between what should be happening and what is happening, making sure that people can gain access to the program, whatever it might be, and use it in a way that will help them. You will implement the program, market it, and ultimately determine how well it is working.
These government programs will be many and varied, but the one thing they will all have in common is they will make people's lives better, encourage them to do more, and help them achieve their dreams. Although it is hard work with a great deal of responsibility, it is also a very worthwhile career and is something that, once you are working in it, can easily become a mission more than just a job.
Detective
When you have studied for a BSW you might assume you have to go into some kind of social work or social work-related career, so the idea of becoming a detective because you have this degree might seem strange, but it is indeed an option for you.
Of course, being a detective in real life is not the same as being a detective in the movies, and it's probably not going to be an all-action kind of job with lots of running around and firing weapons (although that might come into it, on rare occasions). While this might discourage people from applying, it might also make some people much more curious about the role of detective, especially if their main aim in life is to help people.
Detectives have many different roles within their job, all of which will have a basis in what was learned during a BSW degree. These include:
Devising investigation strategies
Managing multiple crime scenes
Overseeing the gathering and analysis of evidence
Obtaining statements from victims, suspects, and witnesses – conducting interviews
Managing teams
Organizing arrests and raids (and taking part in those arrests and raids)
Writing reports
Liaising with social workers, lawyers, medical staff, and other agencies
As you can see, a detective will always need to be focused and thinking about the cases they are working on (which, again, unlike the movies, will be many at one time). You will encounter lots of different people, and you must know how to talk to them to get the information you need. Your listening skills will also need to be excellent as you might pick up clues that someone accidentally mentions.
Being a detective is a fascinating career, and it can all start when you study for your BSW.
Substance Abuse Counselor
As the name of this job suggests, a substance abuse counselor is there to help people who have substance abuse problems. Much like a general counselor, a substance abuse counselor will need to listen to their client as they talk about their problems and come up with different ideas on how they can get past those problems and start a new life. The only difference is, in this case, the problems will be solely related to substance abuse.
Addiction is a terrible thing, and it ruins not just the lives of those who have the addiction but also the lives of those around them who just want to help but don't know-how. A substance abuse counselor with a BSW will have the skills needed to help explain this in a non-judgemental way and then go on to determine the right course of action for everyone involved.
There will be many different ways to do this, but the main goal will always be to help your clients put their lives back together and start moving forward again. The first step in this plan is to open up about their addiction. Once you – and they – understand why the addiction occurred in the first place (there will often be an underlying reason) you can use that to help change the way the client thinks and acts around the substance. Of course, medical assistance may also be required, but changing the mindset is the way that long-term freedom from addiction can be achieved.
Being a substance abuse counselor is extremely difficult and has a great deal of responsibility wrapped up in it, but the rewards are also wonderful and certainly in keeping with the amount of work you'll need to put into the job.
Health Administrator
If you enjoy admin work and you enjoy the work that went into obtaining your BSW, you can combine these two things and become a health administrator. In this role, you will need to be able to talk to medical staff (doctors, nurses, and specialists) as well as patients. No matter what you are doing, your day to day activities will generally revolve around talking to other people, trying to ensure their lives are run smoothly. This will involve a great deal of coordination, management, and being extremely organized. This must all take place within the sphere of understanding how a healthcare facility is run.
To be a good health administrator you must be someone who can be trusted as many people will be asking you to do things for them – you will be responsible for the running of a department within a healthcare facility (perhaps more than one) which means you'll need to oversee everything that is happening. You must also be able to identify the needs of those coming to you with questions and requests so you can fulfil those needs quickly. Other roles could include – depending on the number of staff you have under you – creating work schedules, medical supply stock-checking, keeping up to date with new healthcare policies and rolling those policies out when needed, and creating, updating, and managing policies within the facility.
The Essential Skills
As you can see, there are numerous roles you can take on once you have obtained your BSW. The one you choose will depend on how you see your own working life play out, and what you want from it. How much hands-on work do you want to do with people? Would you rather have a role that is 'behind the scenes'? You can choose exactly what works for you.
No matter which role you pick, there is a certain set of skills that will be required. These skills can be learned through your BSW, but having them in advance will help give you a better understanding of the kind of role you could take on.
The skills you need include:
Listening
Good decision making
Problem-solving
Being trustworthy