Renowned for its delicate beauty and romantic allure, lace has transcended generations and remained a staple in fashion. Whether you prefer a classic, vintage look or a contemporary edge, incorporating trendy lace pieces into your wardrobe is the perfect way to unleash your unique style and radiate confidence. Join us on a journey through the captivating world of lace fashion, as we explore how you can effortlessly incorporate this versatile fabric into your everyday outfits.
The Enduring Allure of Lace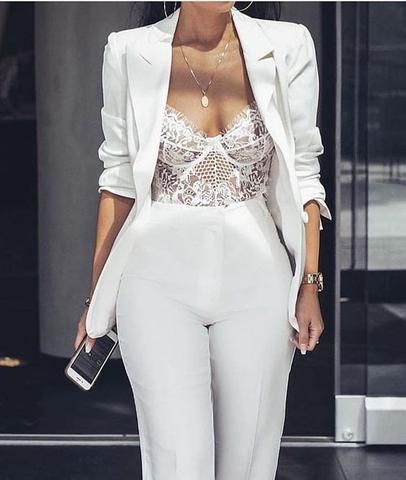 Lace, with its intricate patterns and ethereal charm, has always been synonymous with elegance. Its origin dates back centuries, and yet, it has never lost its allure. The delicate nature of lace lends itself to a variety of styles, making it a truly versatile fabric that can transform any outfit into a work of art. From dainty dresses and blouses to chic accessories, lace pieces effortlessly exude femininity and sophistication.
Timeless Lace Dresses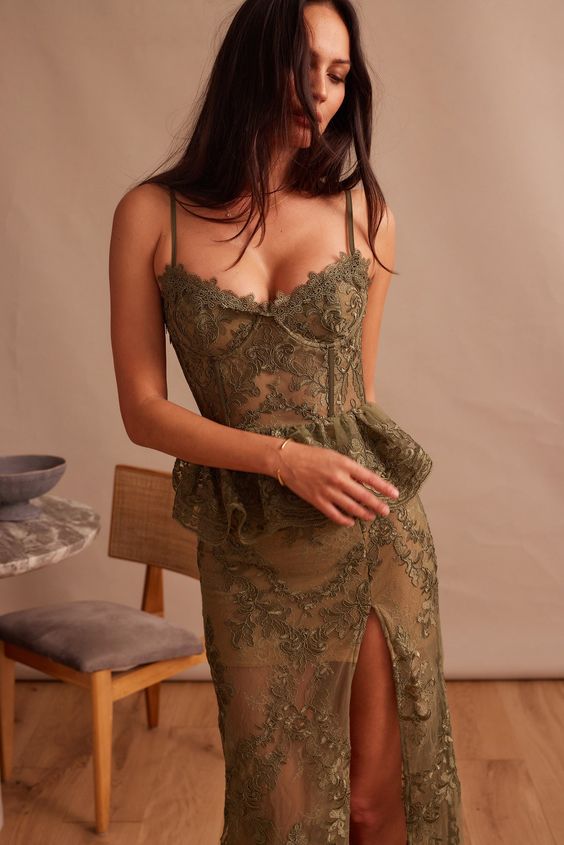 There's something undeniably enchanting about a lace dress that gracefully hugs your curves. Timeless lace dresses are a wardrobe essential, perfect for a myriad of occasions. Whether you're attending a garden wedding, a cocktail party, or a romantic dinner, a well-tailored lace dress is sure to turn heads. For a touch of vintage glamour, opt for a midi dress with intricate lace detailing, or go bold with a daring off-shoulder lace gown for a formal event. The versatility of lace dresses allows you to experiment with various silhouettes, colors, and lengths, ensuring you'll find the perfect match for your unique style.
Charming Lace Blouses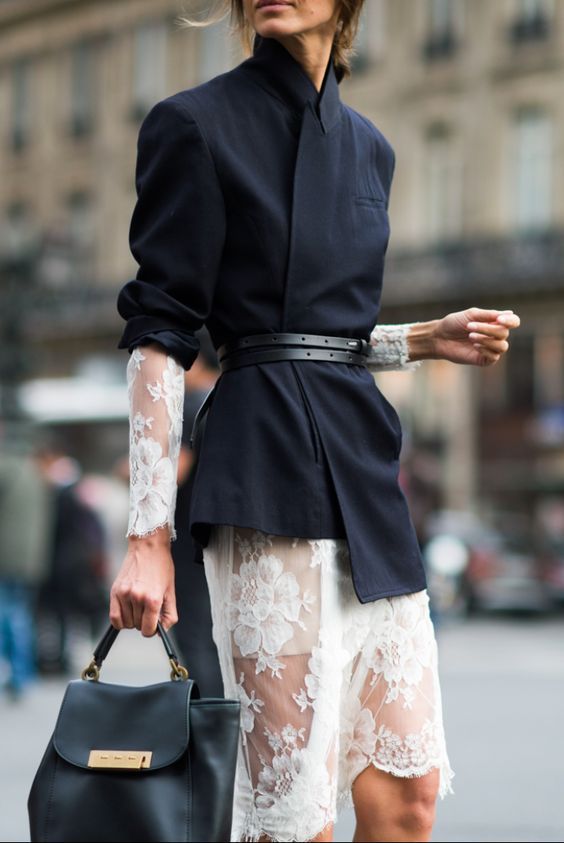 For a touch of whimsical elegance in your everyday wardrobe, lace blouses are a must-have. Paired with tailored trousers or a chic pencil skirt, a lace blouse effortlessly elevates your outfit from casual to sophisticated. The beauty of lace blouses lies in their ability to strike the perfect balance between subtle sensuality and refined style. Choose pastel shades for a softer look or opt for bold hues to make a statement. Whatever your preference, lace blouses are a versatile piece that you can style for both professional and casual occasions.
Styling Tips for Wearing Lace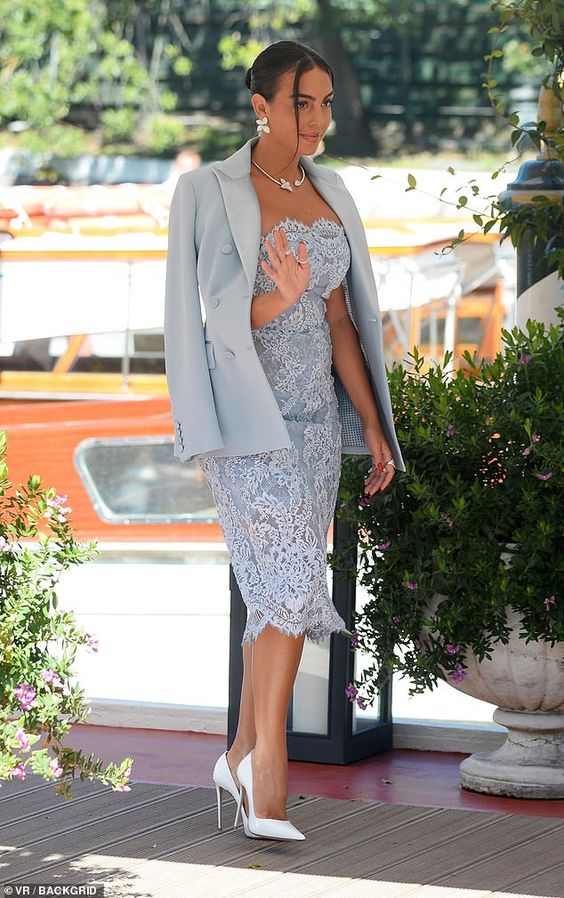 Mix and Match: Don't be afraid to experiment by combining lace with contrasting fabrics like leather or denim for an edgy look.
Understated Elegance: For a subtle approach, opt for lace accents on collars, cuffs, or hemlines.
Day-to-Night Glamour: Transition from day to night effortlessly by accessorizing your lace outfit with statement jewelry and a sleek clutch.
Monochrome Magic: Choose an all-lace outfit in a single color for an elegant monochromatic look.
Layering Finesse: Layer a lace top or dress with a blazer or cardigan for a chic and sophisticated ensemble.