Christmas tree ornaments have been around since the 1800s and have only changed minimally since then. But why stick to the tried-and-true ornaments that you've always seen? Why not make your own? There are tons of ways to decorate your Christmas tree in non-traditional ways that are both fun and festive—and still easily recognizable on your tree. Here are just a few of the most common alternative Christmas tree decorations that can be made with items you probably already have around the house.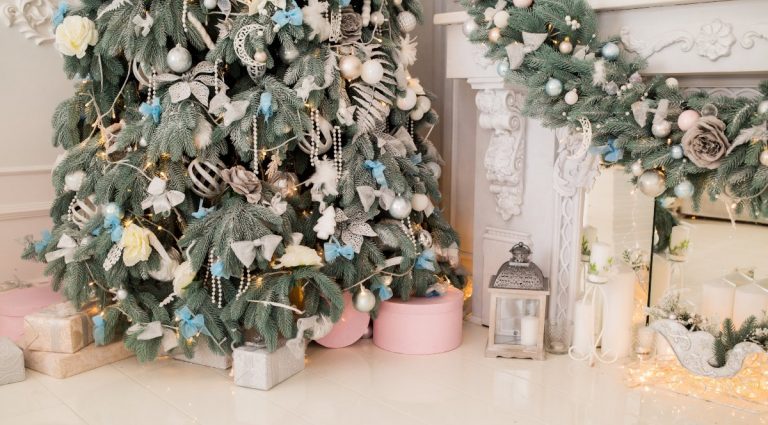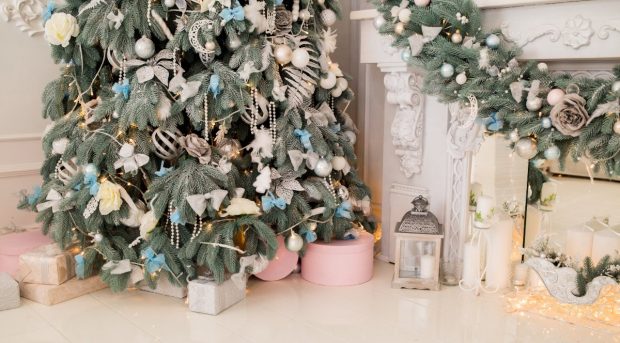 Ball Ornaments
It's common for ornaments to be made out of glass, wood, or metal. But in recent years, some crafty artists have turned to making their ball ornaments with clay. These decorations can come in any color and are a great way to bring some life into your tree while keeping it natural. This is a simple project anyone can do! Just use white clay and paint it with different colors once you make your ornament. The entire process is no more than 30 minutes.
Prepare several balls using different colors so that you can switch them up each year, depending on what holiday theme you want to go with that year. This is a great project for children and adults alike! If you plan early on, you can even have your children make their own Christmas tree ornaments as part of a school project or club activity. Make sure that your clay is thoroughly dried before applying paint. Otherwise, it will seep through and ruin all of your hard work when it's time to decorate your tree.
Snowflake Ornaments
While it's traditional to hang balls and strands of lights on your tree, consider decorating it with some unusual ornaments. Why not add a snowflake here and there for some icy flair? These ornaments are easy to make. You'll just need a Styrofoam cone, wooden ball, white acrylic paint, and glue. Attach your ornament to a branch using zip ties if you want an even sleeker look. Paint one side of your ball white and then glue onto your cone. Add some ribbon at the bottom if you like for a different look! Your family is sure to love these fresh takes on Christmas decorations.
Candy Canes
Making candy canes out of melted and tempered chocolate can be a fun project to do with children, and is a great use for leftover Halloween candy. The steps are easy — just mix melted chocolate (either white or dark) with some red food coloring, dip in sprinkles, place on parchment paper to set, and voila! You'll have colorful candy decorations that look professional. Kids love them because they get to take part in making them, but adults love them because they taste so good.
Personalize your candy canes by dipping them in different colors; if you start with one color and change it midway through, you'll make stripes instead of dots. If you choose not to do stripes, don't worry about choosing where to stop each time; let kids apply it all over for even coverage. Once your candies have dried completely, hang them on tree branches using string or ribbon loops.
Pinecone Ornaments
Need some extra special ornaments for your holiday tree? This year, why not try some homemade Pinecone ornaments. They're easy to make and far more beautiful than anything you'll find in a store. You can spray paint them gold, silver, red, blue, green — your imagination is all that's limited here. Alternatively, you can simply spray paint them white and let their natural beauty show through. For added sparkle, you can also apply some glitter, but be sure to wait until they're completely dry.
Angels and Other Shapes
Ceramic angels and other ornaments are fine, but why not mix it up a bit? If you're looking for something different to add to your tree, consider some simple DIY projects that make your holiday ornaments. Try an octopus. Or a lobster. You can even make some out of fruit. And instead of buying glitter, use high-quality foil paper to create interesting colors with the shapes you'll be making.
You won't find these decorations in any store since they're all handmade. Give them as gifts, or enjoy them yourself at home; either way, they'll last through year after year of celebrations because you made them yourself.
Unconventional decorations are a fun way to add a personalized touch to your holiday, and they can also be more affordable than some more traditional decorations. With these ideas in mind, you can have a unique Christmas tree with ornaments that can last for years to come. And who knows? One of them might just become your family's new tradition.