Every woman knows the power of the perfect accessory to transform an outfit from ordinary to extraordinary. From a simple watch face to dazzling statement pieces, jewelry can be both eye-catching and timelessly classic – and every lady should have a few essentials in her collection. In this blog post, we'll explore the top 6 pieces of jewelry that no stylish wardrobe should have! Whether you're looking for something bold and colorful or subtle and sophisticated, there's something here for everyone. So jump on board as we take an insider's look at these must-have accessories!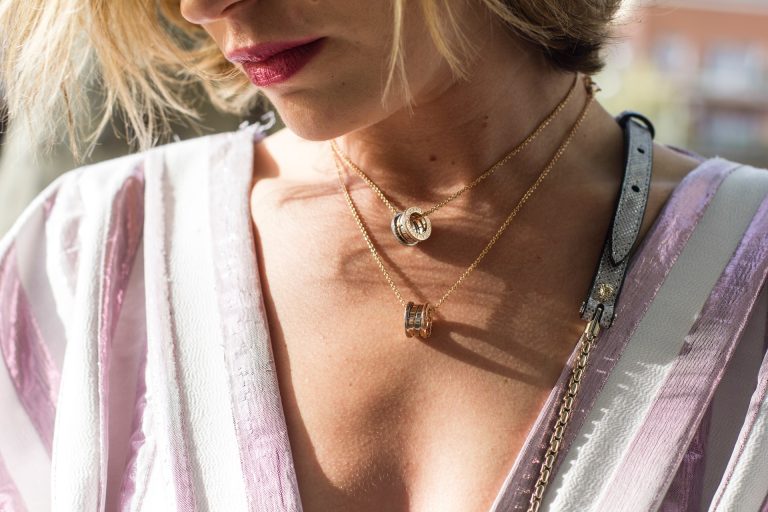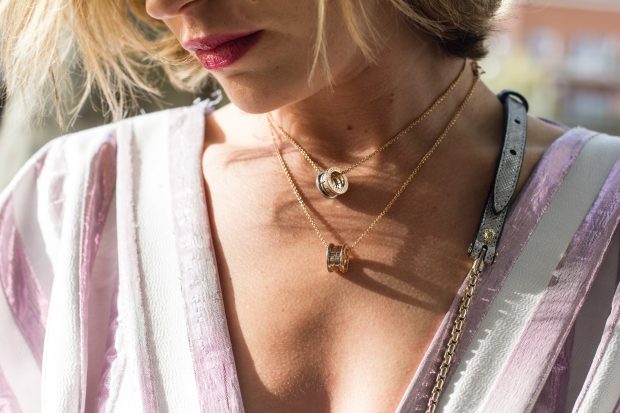 A Statement Necklace – It Can Elevate A Plain Outfit To Something Special
A statement necklace can be the perfect accessory to liven up an otherwise plain outfit. While there are many jewelry pieces that could do the same job – think bold, colorful earrings, striking cuffs, and lengthy pendants – a statement necklace is arguably the most effective. It is an accessory that seems universally accepted and appreciated; no matter what your style may be, it adds a bit of personality and character to practically any look. Plus, the variety available means there's something for everyone. From a halo necklace to, edgy spiked collars to bohemian beaded strings, you can choose which fits best with your overall aesthetic or go for a stand-out look with a vibrant choker or geometric medallions– as long as you keep it simple elsewhere, you cannot go wrong!
A Dainty Chain – Perfect For Everyday Wear And Versatile Enough For Any Occasion
A dainty chain is a perfect accessory for your everyday wardrobe, no matter where you're headed. This versatile jewelry can instantly add a touch of elegance to your look while still being sophisticated enough to wear to any occasion. Whether you're at work, out on the town, or just running errands, this delicate chain will provide a beautiful addition to your look. Imagine the bright sparkle of its fine links twinkling in the light or highlighting a low neckline with subtle grace. It's a timeless accessory nobody should be without – classic sophistication with chic simplicity. What more could you ask for?
A Pair of Stud Earrings – Subtle But Classic, These Are Must-Haves For Any Jewelry Wardrobe
It's no surprise that a pair of stud earrings remains an iconic piece of jewelry. All at once classic, understated, and sophisticated, these delicate pieces make a definitive statement without shouting it. From silver, gold, and diamond accents, to colorful gems and delicate designs, the plethora of styles means there is something to fit every outfit or occasion. A timeless piece of jewelry essential full of symbolism and meaning, a pair of stud earrings makes the perfect addition to any jewelry wardrobe.
An Armful of Bangle Bracelets
Bangle bracelets are an easy and fun way to add a spark of personality to any outfit, regardless of how many you're wearing. Whether you go for one in a standout color or pile them on in several bright shades all at once, your wrists can be a canvas for your own unique style. Added with other jewelry pieces like rings and delicate necklaces, these bangles can give an outfit a special touch that really brings it alive. Bold enough to stand on their own, these accessories shine brightest when part of a vibrant ensemble. An armful of bangle bracelets can make getting dressed for any occasion so much more exciting.
A Bold Cocktail Ring – Make A Statement With This Eye-Catching Accessory
If you're looking to make a bold statement, nothing accomplishes it quite like a cocktail ring. Adorned with intricate details from sparkling gemstones to delicate filigree, there are no limits when it comes to these beautiful rings. The perfect way to take an average outfit and give it an extra boost of glitz and glamour, these choices are sure to turn heads! With something for everyone ranging from timeless gold tones to fun multicolored sapphires, it's no wonder that cocktail rings remain a classic accessory choice. Whether you go for the large and majestic or small and simple pieces, one thing is for sure: A cocktail ring always manages to add that extra bit of pizzazz to any look.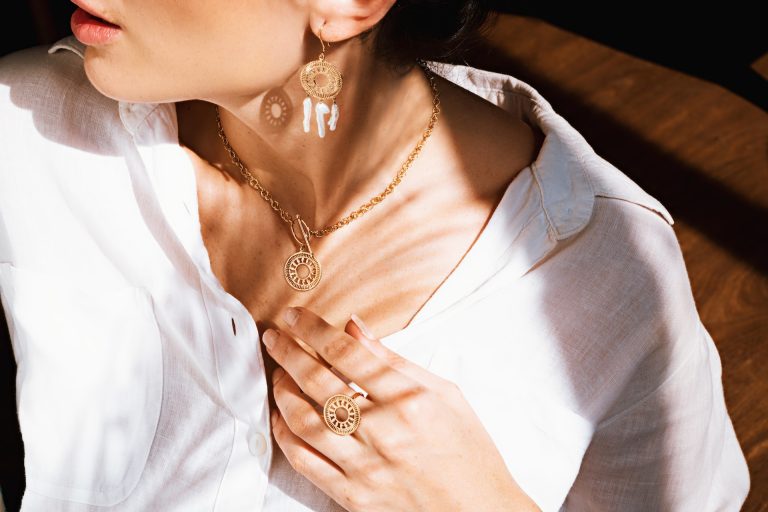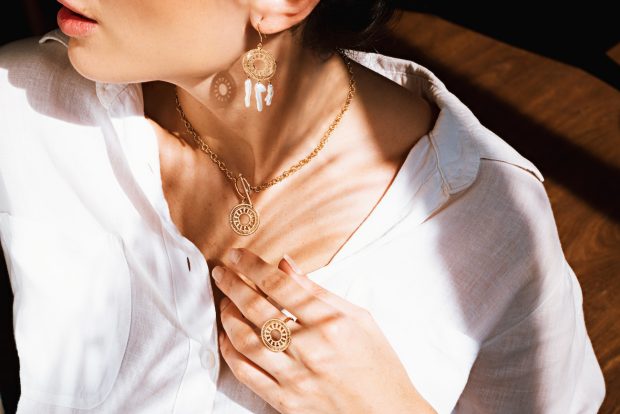 A Classic Timepiece
When it comes to classic timepieces, timeless elegance always comes to mind. Whether you're headed to the office for an important meeting, or out for a night on the town with friends, it's essential to have that touch of sophistication and style. A classic timepiece is a perfect accessory – made from quality materials, designed with an eye for detail, and manufactured with precision workmanship to last a lifetime. It will elevate any outfit and make you look debonair no matter where you go. So what are you waiting for? Make sure to add this timeless piece of fine jewelry to your wardrobe and enjoy its enduring beauty forever.
There is nothing more powerful than the presence of fine jewelry. Whether it's a statement necklace, dainty chain, stud earrings, an armful of bangle bracelets, a bold cocktail ring, or a classic timepiece, these jewelry pieces can elevate your outfit to something special and captivating. So next time you're getting dressed for any occasion don't forget to accessorize! A smartly chosen piece of jewelry can help complete any look and make you stand out from the crowd. Let each piece of jewelry be an expression of your personal style!