While it is hard to believe we are halfway through 2021, popular fashion trends are emerging that carry an utterly timeless sense of style. The appeal of this is intense for Gen Zers who are revitalizing older ways of thinking—including in the world of fashion accessories.
This year brings a reemergence of classic items with new twists, emphasizing comfort and functionality above all else. Here are some of our absolute favorite accessory trends this year.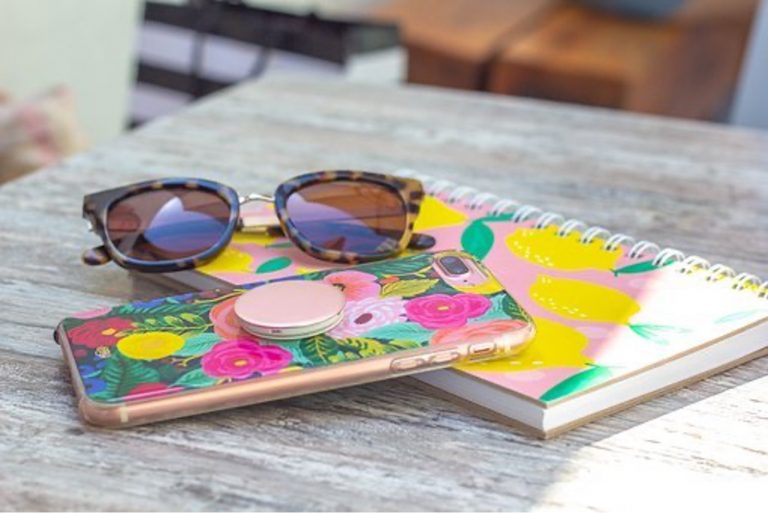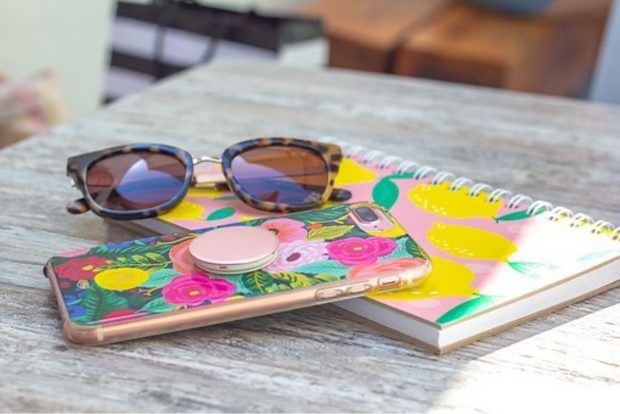 Phones as Fashion
Gen Zers have grown up with something previous generations didn't have: devices integrated into style trends. From cute iPhone cases with beaded straps to hang around your neck to new-takes on belt attachments, the fashion gurus have spoken, and they've decided visible devices are in and totally chic.
As of 2020, over 77% of Americans own a smartphone. That number is still on the rise, and we can bet a significant portion are Gen Z users. Since smartphones have become such a standard component of the human experience, it makes sense that these essential devices are now part of fashion, and we're excited to see how the fashion world continues to respond as technology evolves.
Funky Hats
In 2021, the slightly ridiculous is in, especially when it comes to headwear. We are seeing a revival of bucket hats unmatched in recent years, and casual hats as statement pieces are a huge trend of the moment. Over-the-top prints and designs on hats, ranging from classic block stripes to silly cartoon images, are all the rage.
This type of larger-than-life hat adds a sense of youthful fun to the summer style while protecting skin from harmful UV radiation. The diagnosis of skin cancer related to excessive sun exposure is extreme, and unfortunately, on the rise.
Gen Zers learned from the mistakes of previous generations, and with more young people skipping the tanning beds and incorporating sunscreen into their daily skincare routine, this big hat trend arrives right on time.
Functional Tote Bags
Gone are the days of tiny, relatively useless handbags. Modern adults, especially women, are constantly on the go, making career advancements and enjoying independence. With so many boxes to tick daily, folks want larger, more functional tote-style bags that can accommodate a bustling lifestyle.
While current trends show tote bags taking on various styles, from more structured basket styles to floppy beach bags, the overwhelming consistency is in size and functionality. Women want a bag they can comfortably carry that will hold every item they may need during the day.
These totes are incredibly versatile, allowing you to go seamlessly from the workplace to the bar. While totes were not historically fashion-forward, the latest creations hitting the market this summer prove otherwise.
70s-Inspired Sunnies
Funky frames and colorfully tinted lenses are in, bringing 2021 back to the days of disco! Bold designs draw attention to the face and add pops of excitement to the neutral color pallets and natural look of today's makeup trends.
Jumbo frames are fashionable and functional, falling right in line with other oversized accessories of the moment. Covering more of the eye, they effectively protect more of the face from the sun. Plus, popping on a funky pair of oversized sunglasses makes a statement while reserving alluring anonymity in public.
2021 Accessories: Funky, Functional, Freeing
This year, the accessory trends are spicing up daily life with playful colors and bold designs without sacrificing functionality. Increased utility frees up time while a focus on comfort lets you enjoy life to the fullest. With these accessory trends, you really can have the best of all worlds in 2021.