Which jeans are you going to wear the most next season? Keep scrolling down to discover the types of jeans that will take Spring / Summer 2022 by storm according to the catwalks and street style.
Jeans are the basic wardrobe staple par excellence, a timeless garment that never goes out of style and that goes with absolutely everything. Jeans are so versatile that they adapt to all kinds of looks and styles, from the most casual and minimalist outfits to the rockiest evening outfits, we can wear them with sneakers and high heels… 
Therefore, based on the proposals of the catwalks for this Spring / Summer 2022,  today we want to tell you which are the jeans that are going to be worn the most next season and that will sweep all year round. Ready? Here we go! 
TYPES OF JEANS THAT WILL BE TRENDING IN 2022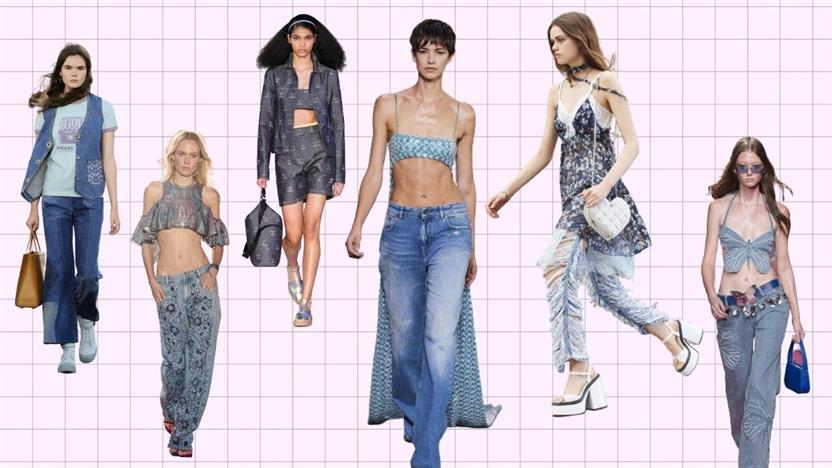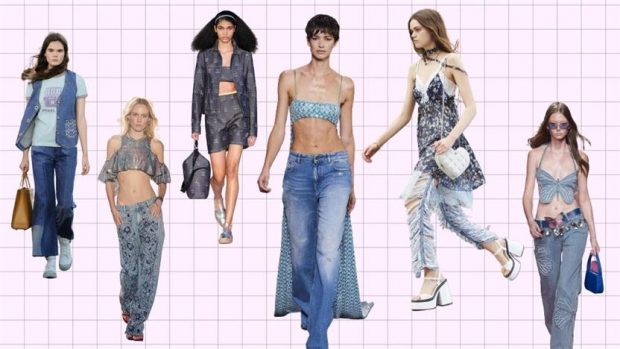 In general terms, we can summarize the trends as follows: low-waisted jeans are back in fashion (although some of us wear them because they do not suit us), loose-fitting models and flared hems are positioned as the favorites of the street style and jeans inspired by the 90s and 2000s are very popular. Specifically, these are the 10 types of jeans that will be worn the most in 2022: 
Jeans to the hips. Combined with tops and garments that leave the navel exposed.
Straight jeans. As a 'must' that has been among the trends for several seasons.
Wide jeans. With relaxed silhouettes and an oversized cut.
Patchwork jeans.
Jeans with jeweled details. Sequins and a lot of colors.
Embroidered jeans. With butterfly, floral motifs …
Ripped jeans. They will give a casual touch to any look.
Painted jeans. To have a special piece in your wardrobe to combine with your simple pieces.
In Bermuda format. And also quite wide.
Jeans with logomania. They are worn in a total look format combined with other denim pieces.