In the same way that before finally surrendering to sandals, loafers, ballerinas, or Mary Janes work as the perfect transition footwear between boots and open shoes, at this time of year the time has come to start forgetting the jeans with the designs that precede shorts. Leaving skirts and dresses aside, we review the perfect trend bets for those girls tired of jeans who are looking for an alternative to shorts that can be released now. Pants Capri, designs suit in lightweight fabrics or new leggings2.0 are some of the proposals that have already reached the stores and with which you can anticipate the summer right now.
The suit trousers (summer) are made of linen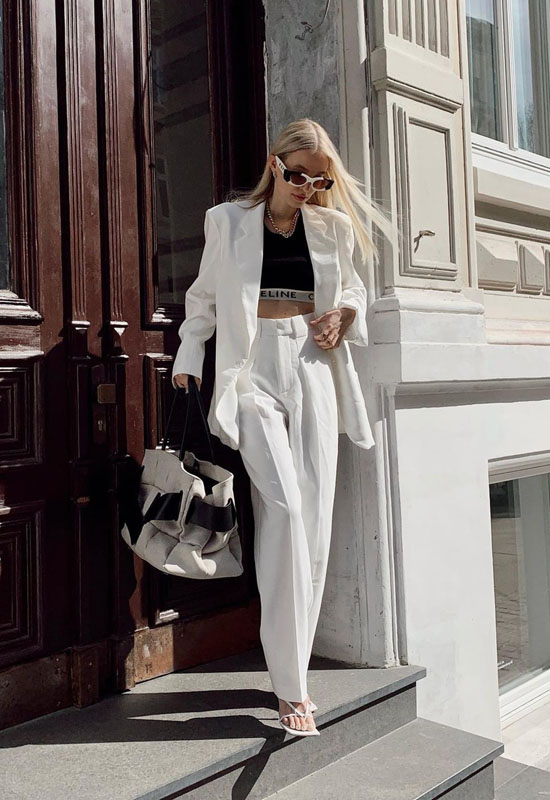 We begin this review with the white linen pants, a style that the influencer Leonie Hanne has already debuted. Masterfully defending her elegant style with touches of trend, the German combines a suit in this fabric with a sports crop top from Céline; a duo that visually refines the waist and, if you are slim, will enhance your curves.
The return of the 'Capri' and the pirate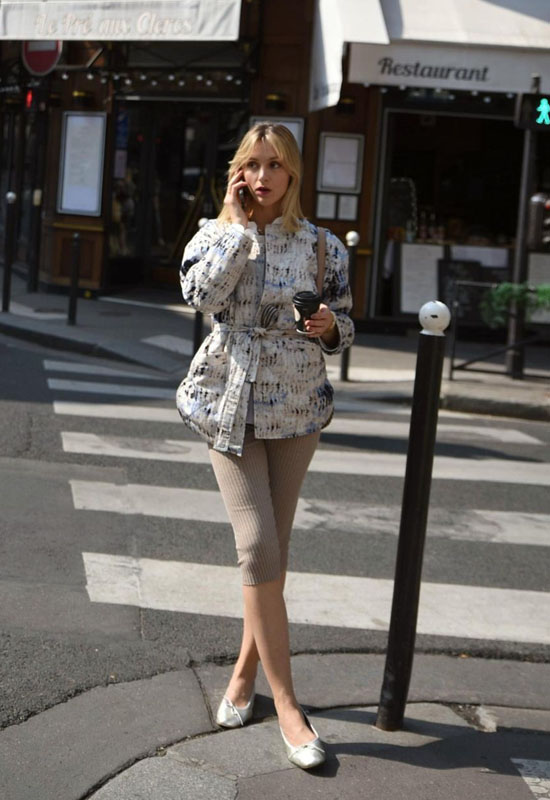 The capri pants, Audrey Hepburn's favorite design, make a return this summer, along with other pieces halfway between shorts and long-leg designs, such as pirate pants. There are as many ways to wear these proposals as there are ways to dress but many trend lovers choose to combine them with comfortable shoes, whether they are ballerinas, slingback sandals, or flatforms. In the picture, French influencer Lucie Rose Mahe in knitted pirates and a belted jacket. 
The dress pants for informal looks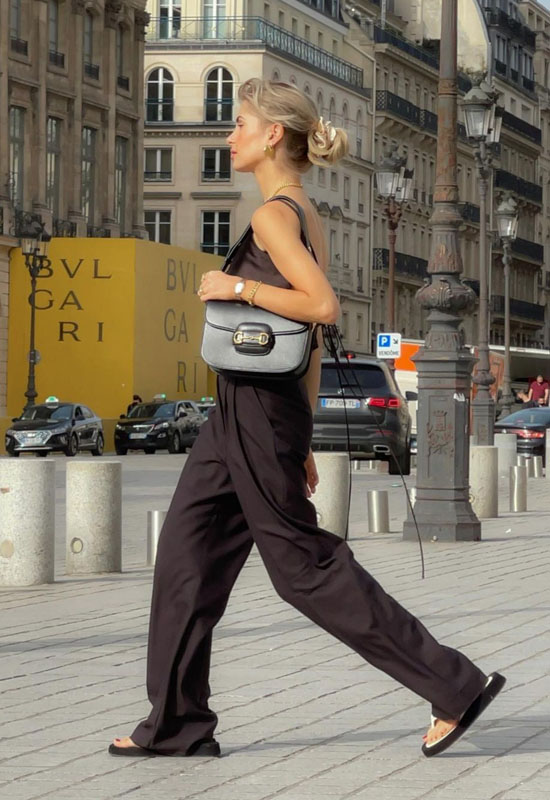 Chino pants, suit pants, dart designs… these bets typical of the working wardrobe have burst onto the asphalt as a wildcard garment for urban looks close to trends. To reduce sobriety to these creations, the girls who know more about fashion choose to wear them with sneakers, flat sandals, cropped tops… To surrender to these alternatives to jeans in the months of Halftime, avoid wool models and invest in designs made from light fabrics.