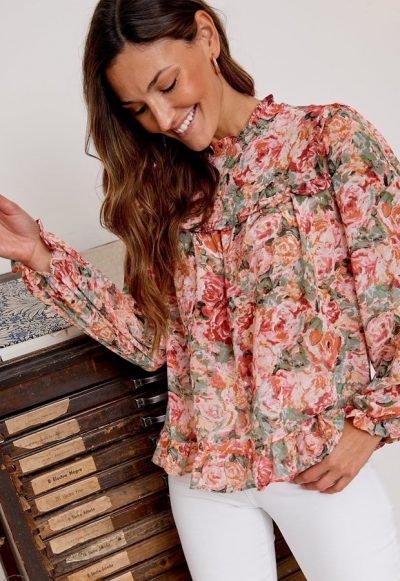 Although it has summer overtones, we love the look made up of a flowered shirt and white pants for all times of the year. This pink-toned blouse with ruffle details is everything you need.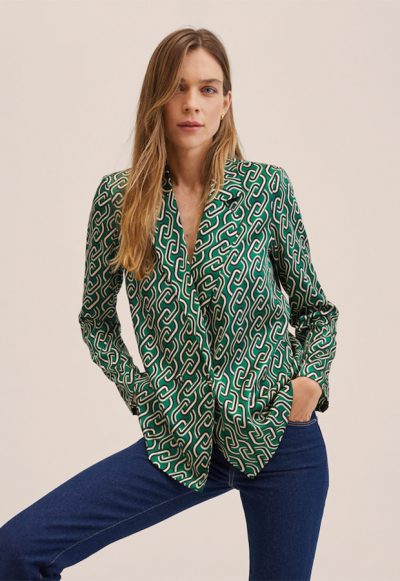 Beautiful printed shirt with chain pattern. It has the matching pants to also be able to create two-piece sets that are so fashionable today.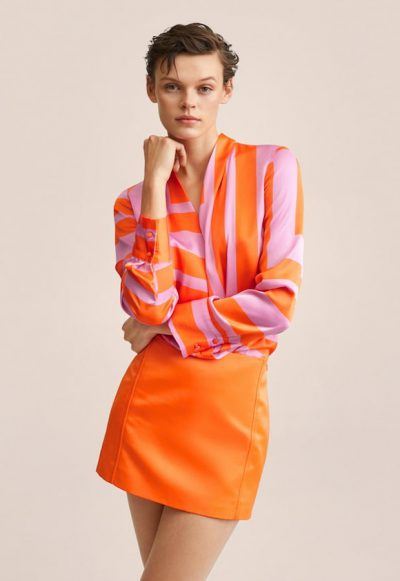 Do not be afraid of bright colors because they bring a lot of energy. This pink and orange print satin blouse lifts any outfit.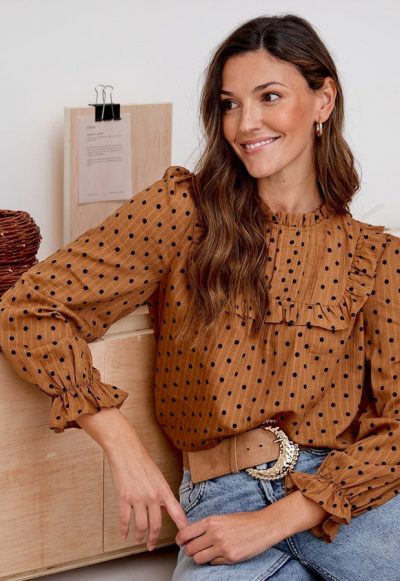 Jeans, ballerinas, and this camel-colored polka dot blouse with pleated details and ruffles from the perfect tandem for any day of the week.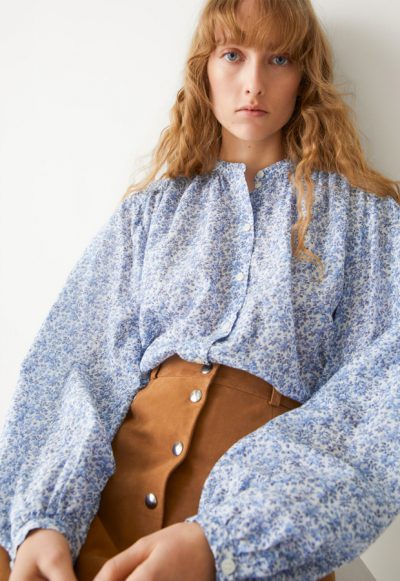 Blouse in a mulberry silk blend with a round, collarless neckline and a curved hemline with Liberty floral print.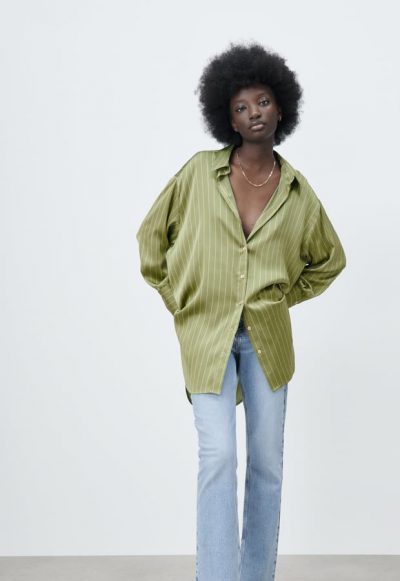 Stripes continue to set the trend. If you like them, this green satin design from Zara is what you need.