We enter fully into the work mood and leave behind the much appreciated and comfortable linen garments, shorts, and kimonos to give way to chic looks to return to work.
Casual office looks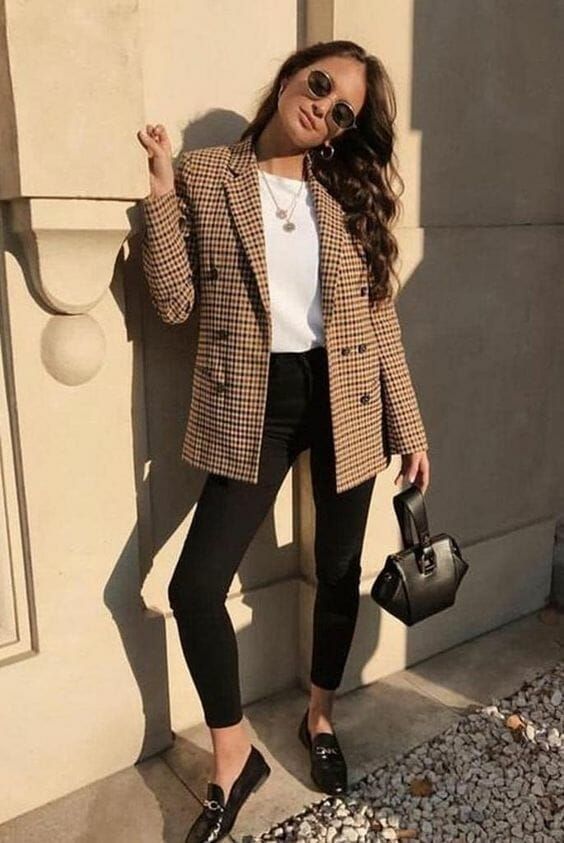 Not all offices are the same and, therefore, it is not always necessary to dress formally to go to work. We propose several casual styles of looks with which you will feel arranged with a carefree and informal point.
Are you comfortable wearing jeans to go to work? Perfect! Do not give them up and enhance your style with other types of garments. If you have to choose some jeans for the office, they should be in dark tones. Combine them with more formal garments if you need them, such as a fitted blazer, or with more informal garments such as a navy t-shirt. Close the outfit with some buckled ballerinas and you'll be ready both to work and to go out for a drink.
The office looks 100% trend autumn-winter 2021/22
Are you a lover of the latest trends and want to also wear them to go to work? We give you some ideas of trendy office looks with which you will not leave anyone indifferent. Take note!
Office look with wide-leg pants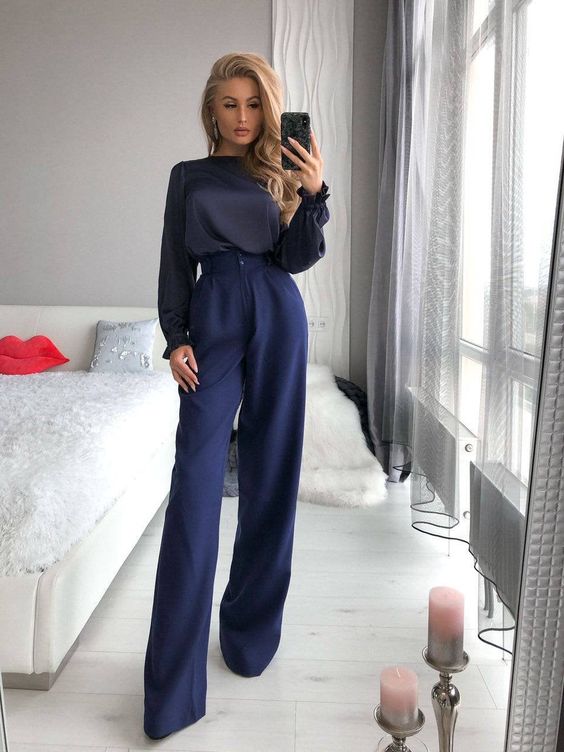 The most 'in' pants right now are the high-waisted wide-leg pants. If you want to go trendy, choose tailored pants in this style and combine them with an overshirt of the same color to create a monochromatic effect. With sneakers and a maxi coat, you will be comfortable and, also, trendy!
Office look with leather-effect garments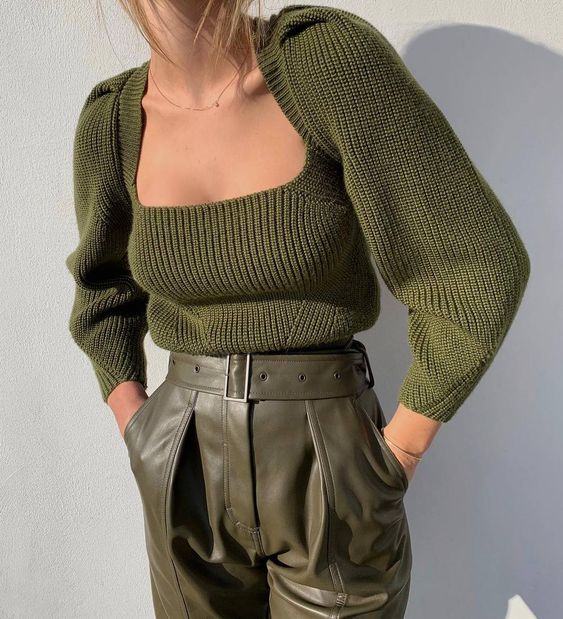 The leather effect has been one of the top trends for years. Whether you like to take the rocker style to the extreme, or if you want to incorporate it in small doses, we recommend you start by making yourself with pants of this type of fabric. Wear it with a tweed jacket, a white shirt, and kitten heels, you will get an incredible outfit!
Classic office look with a suit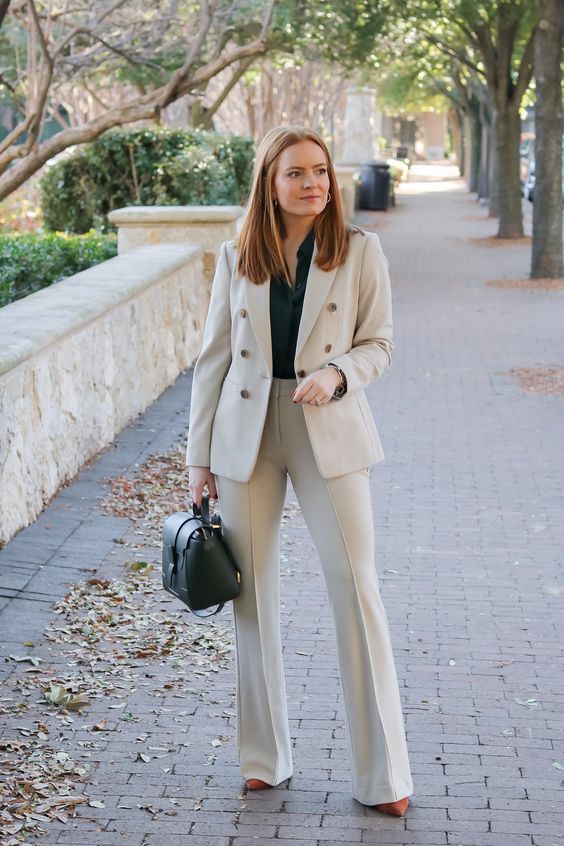 The total look tailored is versatile and a safe bet to go to work. You can combine them in a thousand ways, and give them a more formal or informal twist depending on what you are looking for. If you love the classic style, but want to add a touch of personality to your outfits, go for a black tailored suit made up of a blazer and chinos and take a chance with animal print stilettos. If you don't like this type of pattern, you can also opt for colors that break a bit with the sobriety of the look.
Classic office look with a skirt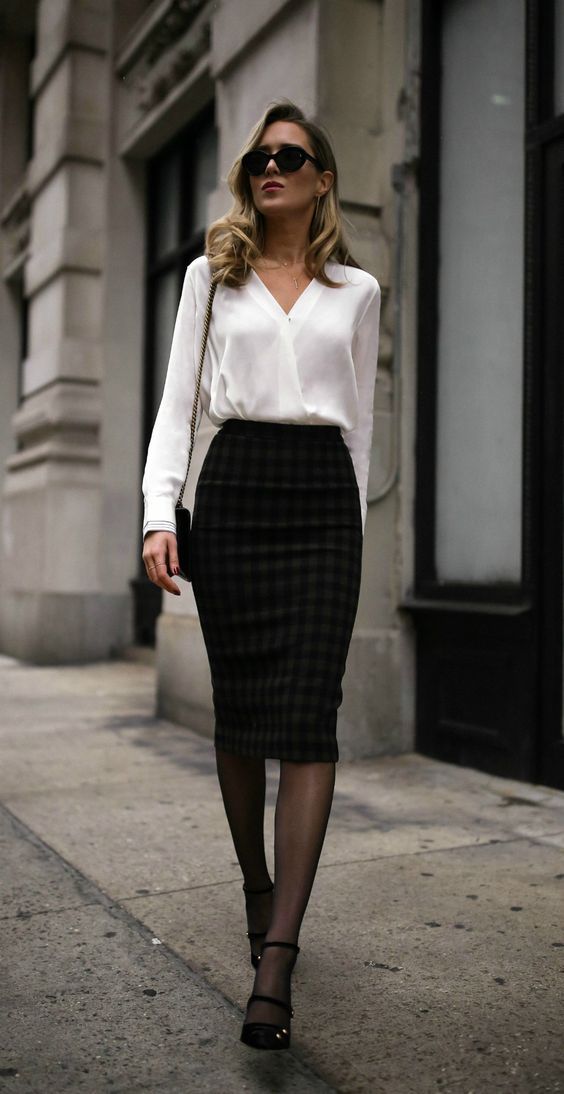 If you got a pleated midi skirt in spring-summer, good news: you can still use it in winter! Combine it with a Victorian-style blouse, an oversized blazer, and mary-jane mid-heeled shoes. A feminine and very classic look that is always a trend. If you don't have a pleated skirt and you want to wear a winter one, go for knitted fabric, it's perfect for colder days!