Pastel colours are non-intense shades of the base colour that contain a large blend of white. These are by definition bright colours that can spice up your clothes and give you chic and elegance. We tell you how to combine these delicate shades.
The combination of pastel colours in clothes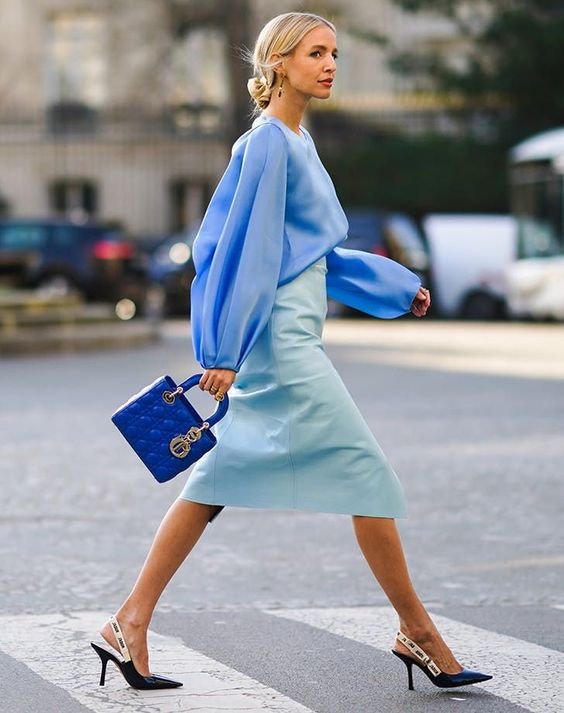 Clothes in pastel colours are a real hit. These shades dominate not only children's clothing but also the high fashion world. Clothes in pastel colours not only need to be associated with girls – but they also suit lovers of classic elegance.
Using a single pastel colour may not have a visual effect due to discolouration. Pastel manifests itself when used collectively to convey a summer atmosphere to your images. A little life hack: pastel colours that are close to the face soften the functions, lighten the skin and give it a healthy glow.
How to wear pastel colours in clothes:
Choose bright accessories for pastel looks.

Remember that pastel colours are easiest to mix and match for a bold look.

For a sophisticated look suitable for work or other formal settings, choose a black and white look.

If a garment is a pastel, such as a jacket or a shirt, choose the rest of the look in a neutral colour, such as white, to highlight the pastels.

For a colour block look, have a darker colour at the bottom.

Keep your hair and makeup simple in

 neutral shades
With neutral shades
White, grey and beige are the most suitable neutral colours. Pairing pastels with neutrals can make a grainy style look less distinct and more mature. If you are not sure about pastels but want to try them, choose neutral as your primary colour and pastel as your accent.
With rich colours
Make pastel colours more visible in clothes – combine them with rich shades of the base colour:
pale pink with red;

forest vegetables with mint;

lavender with purple;

peach with orange.
With pastel
Shades of pastel colour combine harmoniously with each other due to the general white shades. Mixing several shades in one image is allowed. Combine pastels with a colour block with straight clothes. This does not apply to clothes with too complex cuts, details and draperies. Unlike the basic rules of the colour block style in lighter tones, the rules of pastels are less strict. You can wear four pastel colours in one look by adding a bold accessory to create contrast. But brunettes are not recommended to wear such an image.
1.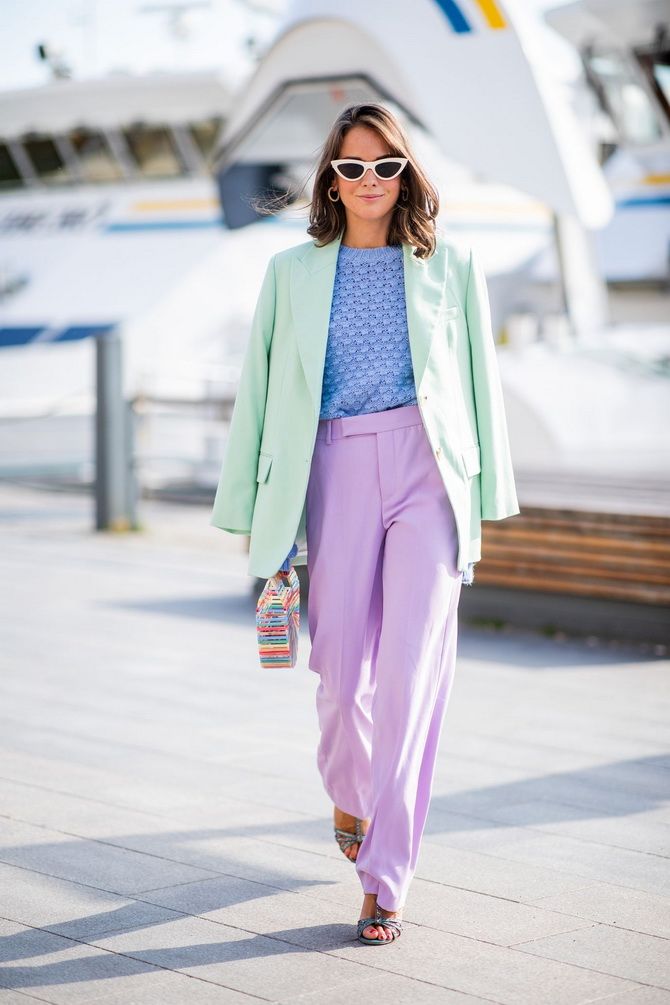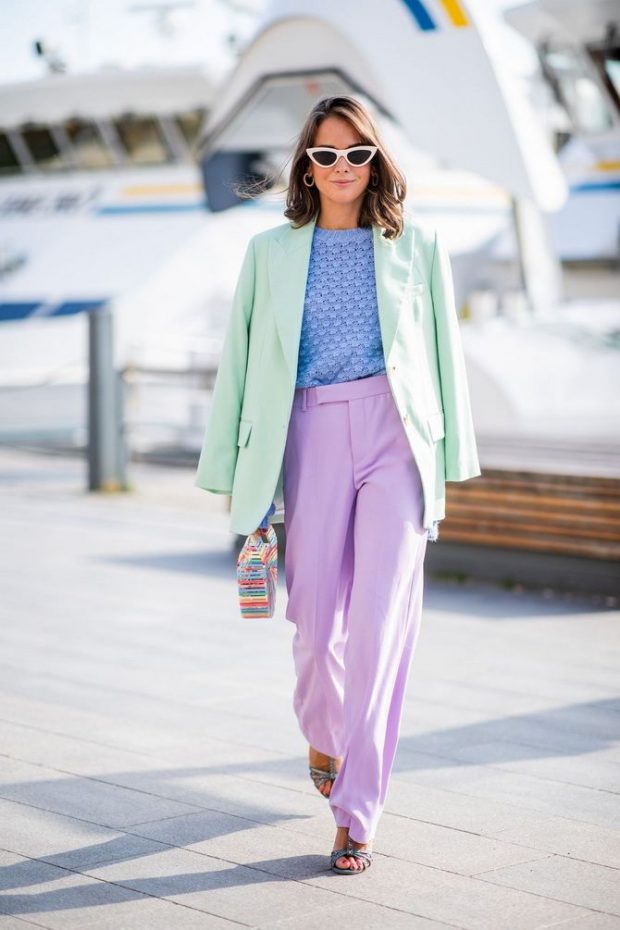 2.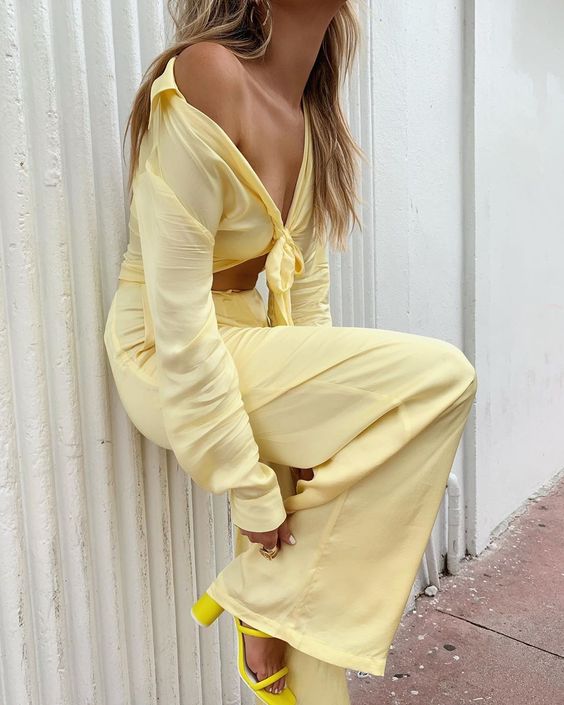 3.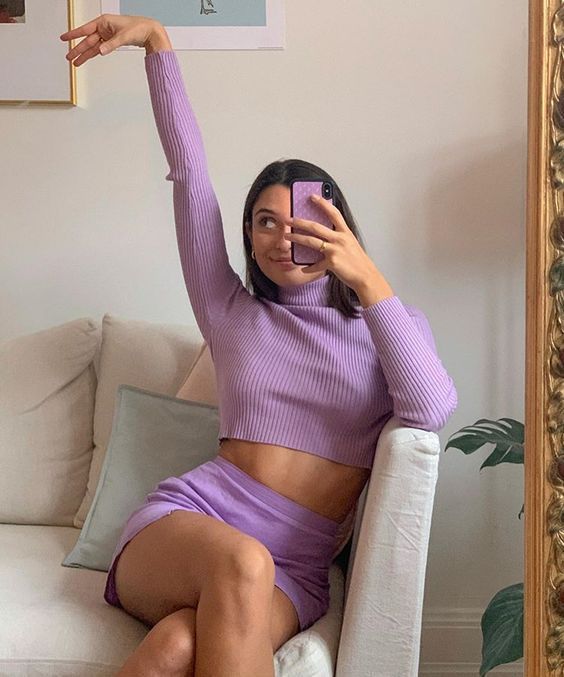 4.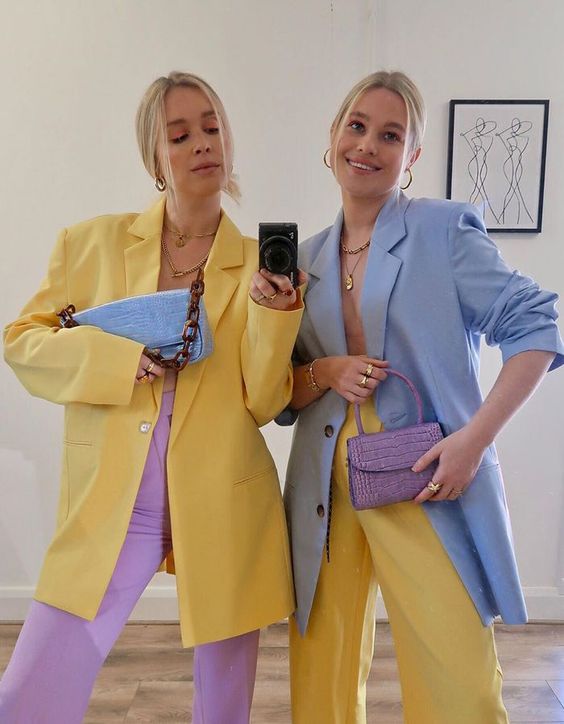 5.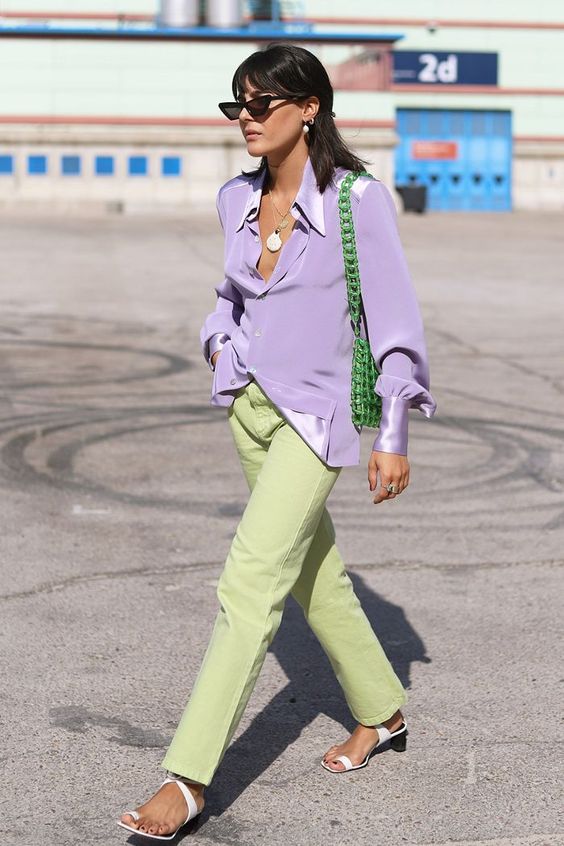 6.