To celebrate the 30th anniversary of the Pierre Cardin eyewear collection, produced and distributed under license by Safilo, the House pays tribute to the creative genius of its founder and presents, in collaboration with Grazia, an unprecedented video shot in calli and palazzi of Venice, a city that has always held a special place in the heart of the creator.
In an atmosphere suspended between dream and reality, two young men seek each other but do not find each other. At first, they only meet on a dreamlike journey, connected thanks to the glasses they wear. Then they begin to wander in the calli and the Campbell, continue in the magnificent rooms of the Ca 'Bragadin Palace, and finally find themselves in the splendid garden of the same palace, which was for a long time the Italian residence of the designer.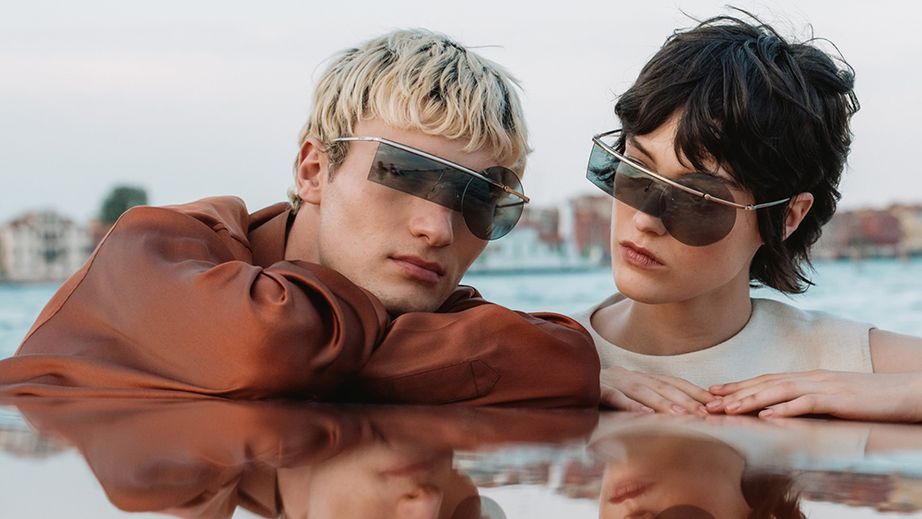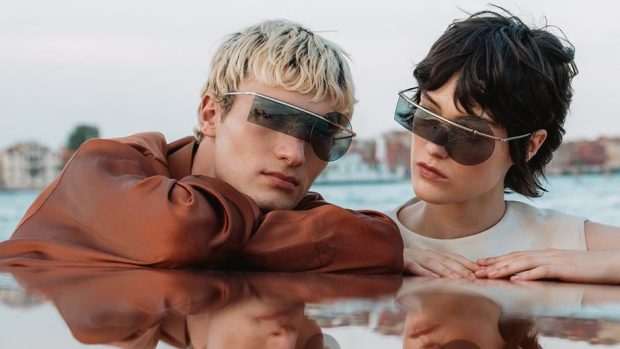 It was in 1991 that Pierre Cardin and Safilo together presented their first line of eyewear: after three decades, the partnership continues and is stronger than ever.
The stars of the video are obviously the sunglasses from the EVOLUTION line, futuristic models from the current collection with a unique design. But also some historic Pierre Cardin frames that have been put in the spotlight, such as celluloid masks with transparent or colored lenses made in the 70s, acetate glasses with spokes on the glass, or even oversized frames with the PC logo. stylized styles that are an integral part of Maison's heritage.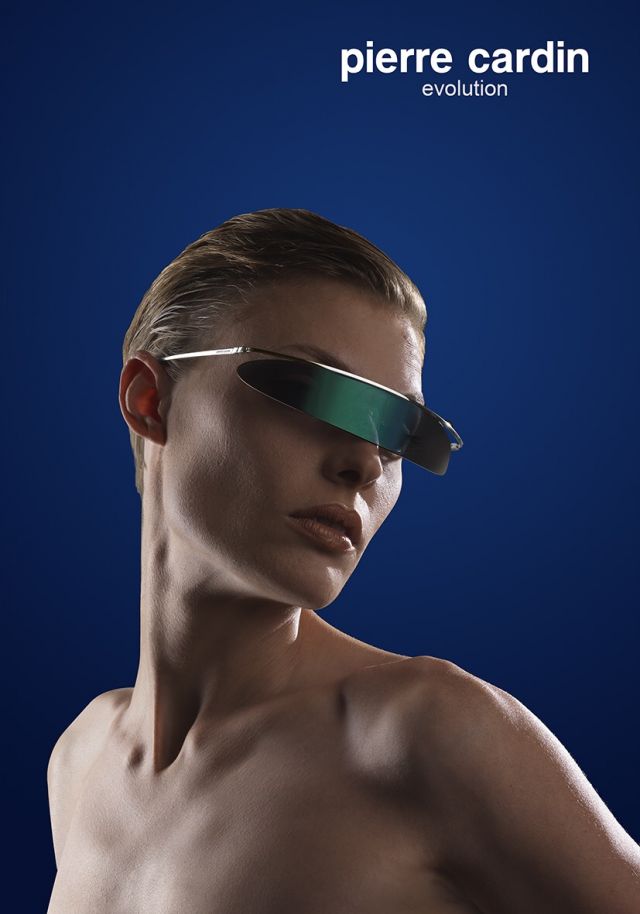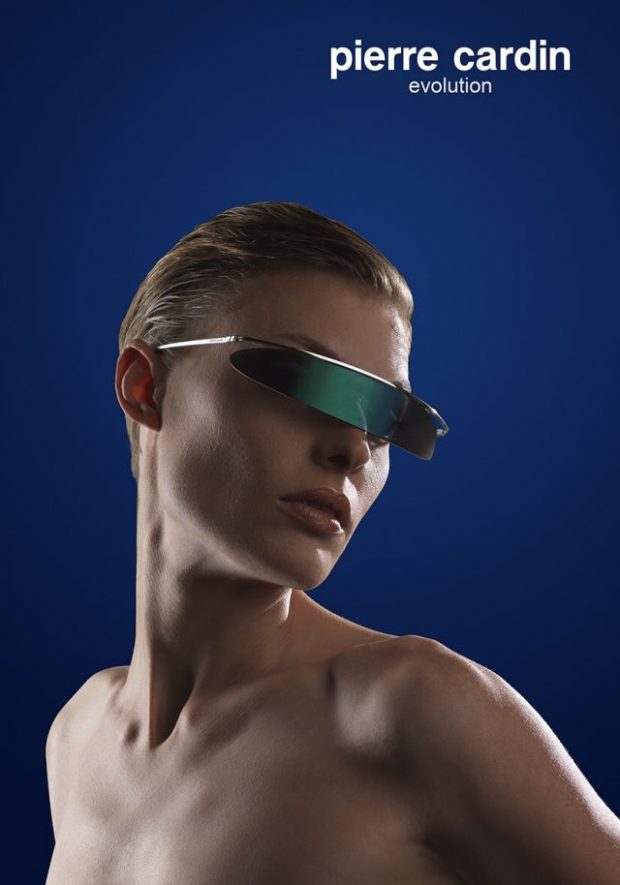 But clothes also have their part in this video, clothes rich in history that come directly from the archives of Pierre Cardin, like the famous white mini dress with vitamin hoops worn in Paris by Naomi Campbell.
The EVOLUTION line, a futuristic collection
The EVOLUTION glasses shown in the video are three unisex frames with extremely contemporary silhouettes, available in stores and also online at Maison's e-shop.
-The EVOLUTION 8 model, in ultra-light steel, has a line interrupted by a point and asymmetric lenses: one round and the other rectangular.
-The EVOLUTION 7 model, in metal with a single lens and an openwork section, presents a fluid and sinuous frame that recalls the movement of the waves of the sea.
-The EVOLUTION 6 model, elliptical in shape, was born from the reinterpretation of a figure very dear to the designer: the circle, symbol of eternity.